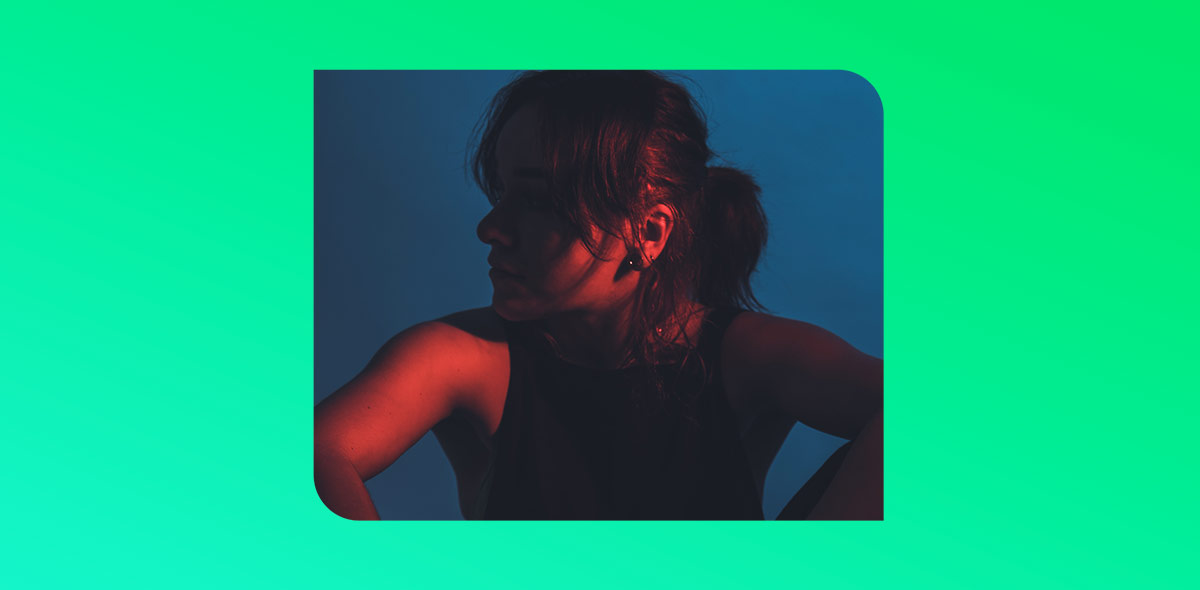 A lot of Irish and Northern Irish music comes Nialler9's way and there's little time to feature everything we think is worthy of a thumbs up or more ears. Every week, we collate the new songs from emerging artists that deserve to be heard by you.
For more extensive Irish and new music coverage, follow our Spotify playlist or hit up the Irish section for individual track features.
---
1.
Xona
When You're Not Around
Xona was formerly one half of Mullingar's XO MO (of which the other half is featured below as it happens), and 'When You're Not Around' marks the third solo single under the Afro Irish artist's own name. It's a song with a soulful timbre and, in a word the artist used and I agree with – a graceful R&B pop track.
It is released on Welcome to the New World, which also has a Strange Boy album out this Friday
"This was the first song that wasn't about fairy tales or heartbreak when dealing with someone else. I wrote the song for me and it definitely helped me understand the kind of "lover" for the lack of a better word, I am and how to sustain that". The moment of inspiration arrived suddenly after years of refining his craft coalesced with a divine feeling of how to "ride both the wave of the love you give, and the love you must keep."
---
2.
SELLO
As Gaeilge
Shoutout to District for alerting me to this Irish drill artist. Clondalkin's Sello is doing something different from a lot of drill artists, in that he is doing his own thing, bringing in Irish language and switching up his flow over a memorable ethereal Sinead O'Connor vocal.
Sello is supporting Kneecap in the Olympia later this year.
---
3.
Lucy Blue
Snow In Tokyo
Coming across like a cross between Phoebe Bridgers, Soccer Mommy and Billie Eilish, Lucy Blue is the 19-year-old singer, songwriter and producer from Dublin signed to Sony Ireland, who just released the Fishbowl four-track EP.
The EP is right up to date with the zeitgeist and 'Snow In Tokyo' is my standout from this bright talented musician just waiting for a bigger audience.
---
4.
HY:LY
Secrets
Hayley McConaghy is HY:LY, a Belfast-based Irish artist making electronic music that features drum and bass rhythms alongside Grimes-style atmospheric tones and techno vibes.
Follow her on Bandcamp.
---
5.
Elliott Mo
Rest Here A Moment
It's really quite difficult for ambient music to stand out on its own such is the nature of the genre and the sheer volume of it out there at the moment, but something about Elliott Mo's 'Rest Here A Moment' did indeed stop me in my tracks, as it's a beaut. Take a moment to do the same.
---
6.
Sonny Alven, Aimée
Shut Up And Dance
Irish pop artist Aimée leaves impressive melodies in her wake as the vocalist on the Norwegian producer Sonny Alven's new single, which is a fitting song for summer escapism.
---
7.
Rosie Carney
Party Dress
After releasing a Radiohead The Bends cover album last year, Donegal singer-songwriter Roise Carney is back writing material for her second album.
'Party Dress' is a relatively simple-pitched acoustic song that came out of a songwriting camping in Metropolis studios, London with Charlie Andrews (Alt-J) and Ben Francis-Leftwich

"A lot of the time writing sessions can feel forced and can be pretty anxiety inducing for me, but when Ben, Charlie and I all sat down together, the song kind of fell out of us. We spoke honestly about all the shit we'd recently been going through, mine being the end of an extremely toxic relationship in which I constantly felt the need to minimise myself for the other person. I first met Ben in a writing session when I was a nervous, newly signed 16-year-old. He's always been someone I can call for the best advice or to just chat shit with. We've known each other for such a long time so getting to write this song with him and Charlie was extremely special to me."

---
8.
Aislinn Logan
Certain Days
Aislinn Logan might put you in a good mood with 'Certain Days'. That bassline through the song will lift your spirits as will the chorus melodies. A lovely thing it is, while acknowledging the current frustrations but looks forward to the freedom to come.
"In years gone by we felt a frustration with the flurry of the everyday. Perhaps we had too much going on, too many spinning plates. But the truth is, we didn't know how good we had it, how lucky we were. I've been nostalgic for that – for the freedom to muck up, the choices, the people, the places."
---
9.
Ellen Sleator
Paradise in A Cage
A debut for a 21-year-old Mullingar songwriter and producer Ellen Sleator offers a gentle soft pop glow with tension baked into the production with her opening salvo.
---
10.
Reuben James
High Frequency
The Filipino-Irish rapper Reuben James comes through with a beat all about that bass that lets the dude go off.
---
11.
Gaze Is Ghost
Sea Song
Ahead of an album release of Lapis Cobalt Indigo Blue on July 5th, Northern Irish artist Laura McGarrigle aka Gaze Is Ghost, is back with 'Sea Song', an undulating piano-lead song and a "a lament for nature", augmented by bandmates Keith Mannion( Slow Place Like Home) and Casey Miller, as well as violin and viol players Brigid McCaffery and Eric Thomas.
---
12.
Daragh
Blissfully Blue
Daragh is a Norway-based Irish musician who featured here last year with 'All Those Things' a fine slice of bright indie pop. 'Blissfully Blue' is not that vibe as the title suggests, it's a more meditative slow burning traditional indie track.
Related