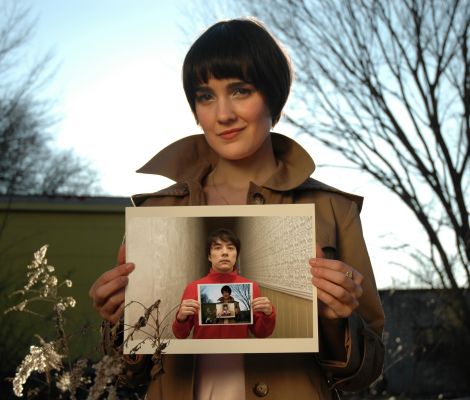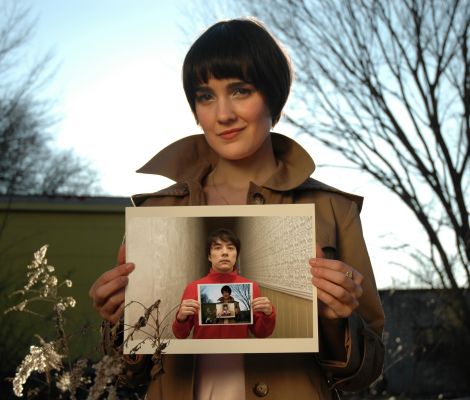 Signed to Prefuse 73's Eastern Developments label, Brooklyn's LEYODE (All Caps please) come across as a musical meeting between Prefuse himself, Au Revoir Simone (playing tonight!) with possibly some Stereolab thrown in. It's no surprise that Prefuse signed the duo considering they sound so damn similar. He evens appears on their forthcoming album Fascinating Tininess under his Savath y Savalas acoustic moniker.
Anyhow the album is great electronic pop album and it's out on June 7th. Also, check out other lesser known acts on Eastern Developments such as A Cloud Mireya (Herren aka Prefuse is involved again!), Leb Laze and Soft Circle (MP3s on the Hype) as well as the old favourites Dabrye, Daedelus and Eliot Lipp.
Additionally, Battles member Tyondai Braxton (the guy from "Atlas" who sings like a loon) was signed to the label where he released some of his experimental shit (He's now signed to Warp as a solo artist instead). Check out his freaky deaky music and his strange looking live performance photos. What's that I hear you say? His music is noodly? Abstract? Well he is a son of a famous improv-friendly Jazz musician. LOOK AT HIM GO THOUGH! Very Art Performance!


MP3s
LEYODE – Isabelle
[audio:https://nialler9.com/mp3/LEYODE_-_Isabelle.mp3]
LEYODE – Hassami with Savath y Savalas
[audio:https://nialler9.com/mp3/LEYODE_-_Hassami_with_Savath_y_Savalas.mp3]
Tyondai Braxton – Violent Light
[audio:http://tyondai.jmzrecords.com/Great_Mass.mp3]
[audio:http://tyondai.jmzrecords.com/Great_Mass.mp3]