Kendrick Lamar's new album DAMN. was released today and it's DAMN. good! Dispensing with the sprawling jazz style of To Pimp A Butterfly, DAMN. returns to more established hip-hop sound.
Fears about U2 were going to fit into all of this were unfounded as the track they feature on 'XXX' is one of the album's highlights, a song that puts siren Bomb Squad-style production with a segue into the second half with Bono sounding his most soulful with the rest of the band playing a loose groove – Mullen on drums, Adam Clayton on bass and presumably The Edge (whose credited but hard to determine his role) helping out too.
Badbadnotgood feature on 'Lust' (with Kaytranada on uncredited autotuned vocals) and James Blake co-produced track four 'Element' , Rihanna sings the hook on 'Loyalty' and new singer Zacari features on another Kendrick-sung highlight 'Love' which is more electronic pop than anything else.
It's already been noted by conspiracy-loving fans that the album's cycle is a full circle and that Kendrick dies in its opening track, potentially meaning (or it's wishful thinking), that a second album will drop on Easter Sunday – a resurrection. There's a few reasons for that thinking but it feels unlikely, not impossible though.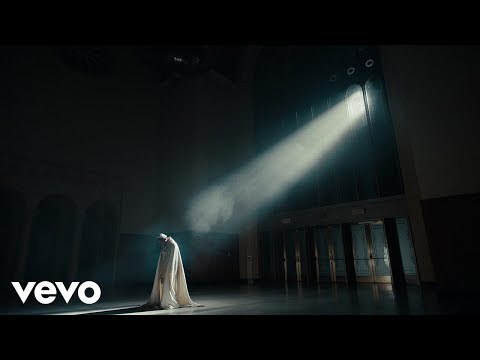 DAMN. Production Credits
01 BLOOD.
Composer(s): Anthony Tiffith, K. Duckworth, D. Tannenbaum
Producer(s): Bekon, Anthony Tiffith
02 DNA.
Composer(s): K. Duckworth, M. Williams II
Producer(s): Mike WiLL Made-It
03 YAH.
Composer(s): D. Natche, Anthony Tiffith, K. Duckworth, M. Spear
Producer(s): Anthony Tiffith, DJ Dahi, Bekon, Sounwave
04 ELEMENT.
Composer(s): R. Riera, J. Blake, K. Duckworth, M. Spears
Producer(s): Bekon, James Blake, Ricci Riera, Sounwave, Tae Beast
05 FEEL.
Composer(s): M. Spears, K. Duckworth
Producer(s): Sounwave
06 LOYALTY.
Featuring: Rihanna
Composer(s): K. Duckworth, D. Natche, Anthony Tiffith, M. Spears, T. Martin
Producer(s): Terrace Martin, Sounwave, DJ Dahi, Anthony Tiffith
07 PRIDE.
Composer(s): K. Duckworth, A. Wise, Anthony Tiffith, S. Lacy
Producer(s): Bekon, Anthony Tiffith, Steve Lacy
08 HUMBLE.
Composer(s): K. Duckworth, A. Hogan, Michael L. Williams II
Producer(s): Mike WiLL Made-It
09 LUST.
Composer(s): M. Spears, K. Duckworth, C. Hansen, D. Natche, A. Sowinski, M. Tavares L. Whitty
Producer(s): Sounwave, DJ Dahi, BadBadNotGood
10 LOVE.
Featuring: Zacari
Composer(s): Z. Pacaldo, T. Walton, Anthony Tiffith, M. Spears, G. Kurstin, K. Duckworth
Producer(s): Sounwave, Teddy Walton, Greg Kurstin, Anthony Tiffith
11 XXX.
Featuring: U2
Composer(s): D. Natche, L Mullen, P. Hewson, A. Clayton, K. Duckworth, D. Evans, M. Spears, M. Williams, II, Anthony Tiffith
Producer(s): Mike WiLL Made-It, Anthony Tiffith, Bekon, DJ Dahi, Sounwave
12 FEAR.
Composer(s): K. Duckworth, D. Maman
Producer(s): The Alchemist
13 GOD.
Composer(s): M. Spears, R. Riera, D. Tannenbaum, K. Duckworth, D. Natche, R. LaTour, Anthony Tiffith
Producer(s): Cardo, Ricci Riera, Sounwave, DJ Dahi, Anthony Tiffith, Bekon
14 DUCKWORTH.
Composer(s): K. Duckworth, P. Douthit
Producer(s): 9th Wonder, Bekon