Slane Irish Whiskey is a trailblazing Irish Spirit that has music in its heritage. Like Nialler9, Slane Irish Whiskey is all about new adventures and making a bold choice. Next time you're looking for a spirit that comes recommended from someone who knows their music, try Slane Irish Whiskey.
Please enjoy Slane Irish Whiskey responsibly/visit drinkaware.ie.
© 2022 Slane Irish Whiskey

---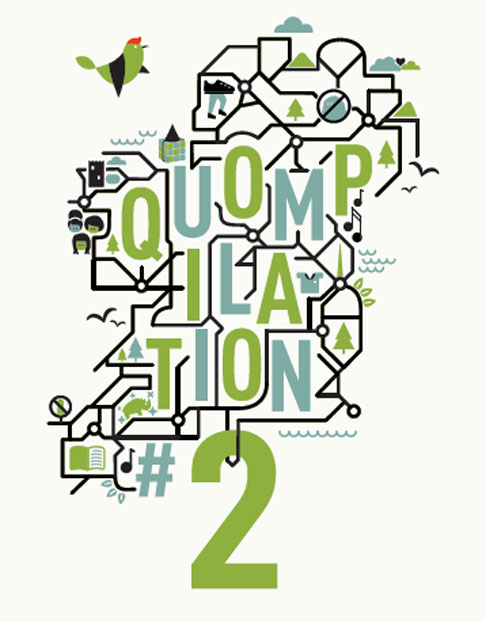 Quarter Inch's Quompilation is back for #2 in the series of Irish artists covering their favourite songs of 2011. For my money, Volume 2 is a better collection of covers all round than Volume 1 there are some cracking versions. Cloud Castle Lake cover Jacques Greene's 'Another Girl', No Monster Club do Jedward's 'Lipstick' an amazing service, Logikparty rock the John Maus look, Girl Band take on The Chemical Brothers while The Ambience Affair tackle Metronomy.
Check out the full 11-track collection of songs. The launch night takes place this Friday night in Crawdaddy with live sets from The Ambience Affair, Cloud Castle Lake, No Monster Club, Simon Bird, Girl Band, Ginola, Turning Down Sex and Rhino Magic. The compilation is available on cassette. More details at Quarter Inch.