Slane Irish Whiskey is a trailblazing Irish Spirit that has music in its heritage. Like Nialler9, Slane Irish Whiskey is all about new adventures and making a bold choice. Next time you're looking for a spirit that comes recommended from someone who knows their music, try Slane Irish Whiskey.
Please enjoy Slane Irish Whiskey responsibly/visit drinkaware.ie.
© 2022 Slane Irish Whiskey

---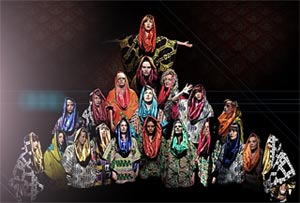 Marina is back in Ireland this week for a show in The Academy tonight and a Green Spheres gig in Carlow with Digitalism and Miike Snow so I figured this cover of her song was particularly pertinent.
It's from Gaggle who are a un-nerving 22-women strong alt-choir from London who sound like they'd be right at home on the soundtrack to doom. They draw their inspirations from slave songs, all-girl groups and punk yet are much more polychromatic than that. They've been called "nu rave Pre- Raphaelites" by Lauren Laverne and a "sci-fi riot choir" by Vice. I'll call them a neon-clad bludgeoning coven of cosmic vocal sounds. Check them out.
MP3: Marina and The Diamonds – Mowgli's Road (Gaggle cover)
'Hidden Army' is a bit foreboding.
MP3: Gaggle – Hidden Army
Grab a Gaggle remix of Wolf Gang over @ The Culture of Me.
A Cluas Interview with Gaggle.