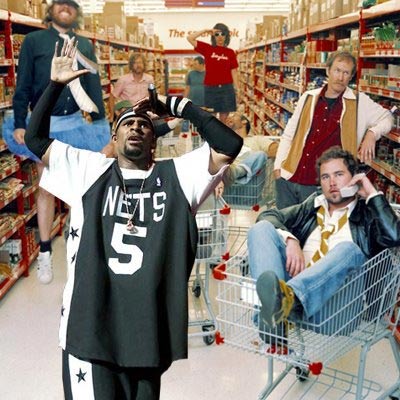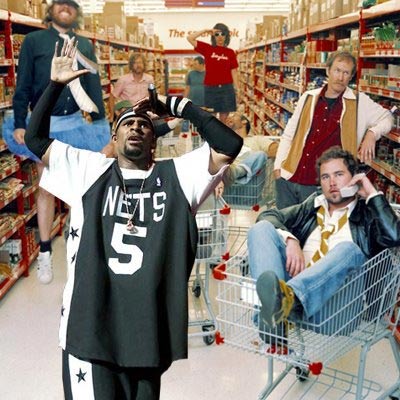 Without a doubt, one of the most hilarious craziest WTF? entertaining mashups I've heard since Nightripper. Sure, the novelty will wear off but for now this is pretty much the greatest thing ever.
I never thought R Kelly would feature on nialler9 except maybe on a treatise on his unintentionally hilarious Trapped in the Closet series (Sample lyric – The midget says "god i think i just shited on myself") but thems the breaks, good music deserves to be shared!
This mashup was first spotted at Gorilla vs Bear and are all up on the Hood Internet.
Come on don't be a musical snob! Get your mitts on R Kelly vs BSS,The Game vs The Go! Team, Swizz Beatz vs Deerhoof, The Knife vs Aesop Rock and Four tet vs Murs and Slug mashups.
MP3s
R Kelly vs Broken Social Scene – I'm a Flirt (Shoreline) (Video)
[audio:https://nialler9.com/mp3/R_Kelly_vs_Broken_Social_Scene_-_I'm_A_Flirt_(Shoreline).mp3]

More from hoodinternet.com aprés jump

The Go! Team vs The Game – Wouldn't Grip Far
[audio:https://nialler9.com/mp3/the_game_the_go_team.mp3]
Swizz Beats vs Deerhoof – It's ESP Bitches
[audio:https://nialler9.com/mp3/swizz_beatz_deerhoof.mp3]
The Knife vs Aesop Rock – We Share your mother's Jumper Cables
[audio:https://nialler9.com/mp3/the_knife_aesop_rock.mp3]
Four Tet vs Murs and Slug – As Serious as your life Vegas
[audio:https://nialler9.com/mp3/murs_slug_four_tet.mp3]