New albums out now: Melt Yourself Down, Emma-Jean Thackray, Mick Flannery, Conway the Machine & more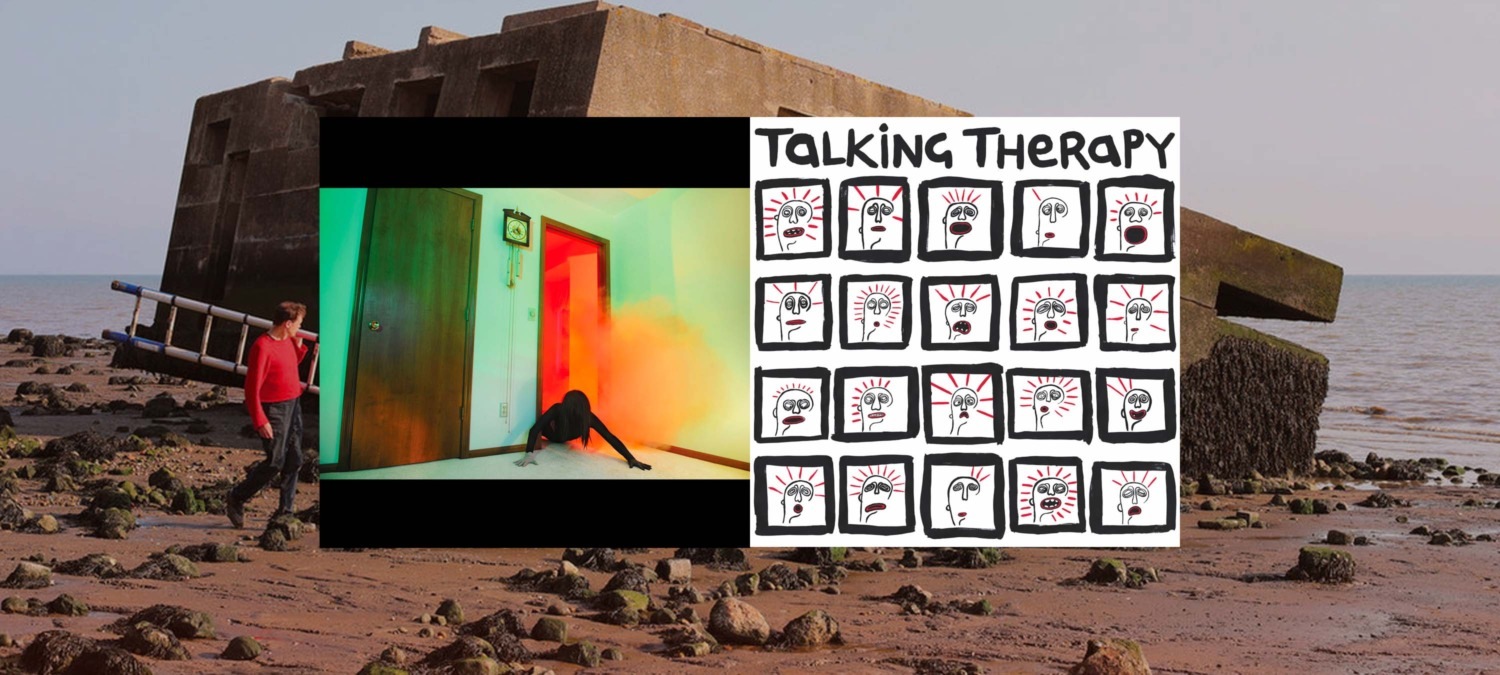 Here's a rundown of new releases on DSPs and physical releases in record shops this week.
---
Melt Yourself Down – Pray For Me I Don't Fit In
New album from UK dance psych jazz punk sax funk band.
---
Emma-Jean Thackray & Talking Therapy Ensemble – Talking Therapy
Through process of improvisation they find a release of stress and suffering – their talking therapy – inspired by the blues, crusty punk, the confessional poets of the 50s and 60s, and artists such as Art Ensemble of Chicago, Sun Ra Arkestra, Albert Ayler, and Irreversible Entanglements. Bandcamp.
---
Mick Flannery – Night At The Opera
Cork singer-songwriter's latest album is inspired by chess and comes with a chess-related NFT collection.
---
Gaptoof & Illiterate – Journal 01
Producer Gaptoof and rapper Illiterative collaborate on a four-track EP. I loved the preview track.
---
Mamety – Gudge
Ex drummer/producer of Shookrah Emmet O'Riabhaigh releases an eclectic collection of music with the title (referencing Donkey's Gudge cake) reflecting the hodge-podge mixture of music within.
---
Earthgang – Ghetto Gods
Atlanta rap duo's second album features Future. I like the sound of new song 'Waterboyz'.
---
Sworn Virgins – Strangers Hand's EP
Sleazy electro on Soulwax's Deewee label. Bandcamp.
---
Tangerine Dream – Raum
Since Edgar Froese died in 2015, Tangerine Dream are Thorsten Quaeschning, Hoshiko Yamane, Ulrich Schnauss, Paul Frick and are known for their many soundtrack scores and electronic albums, over 100 since 1974.
---
King Hannah – I'm Not Sorry, I Was Just Being Me
Alternative shoehazey duo from Liverpool.
---
Conway the Machine – God Don't Make Mistakes
Griselda MC releases a full-length album featuring Lil Wayne, Rick Ross, Jill Scott, Westside is Gunn after last week's surprise mixtape Greetings Earthlings.
---
ADULT. – Becoming Undone
Ninth official full-length by electro-band co-founders Nicola Kuperus and Adam Lee Miller.
---
Caroline – Caroline
London-based eight piece folk and rock band's debut on Rough Trade.
---
Tears For Fears – The Tipping Point
Seventh studio album from the '80s English band. This is their first album in 17 years, written by Roland Orzabal about his wife's passing in 2017.
---
Rhob Cunningham – Onward, Leaf
Dublin singer-songwriter recorded an impromptu album in Switzerland last year. Bandcamp.
Last November, by a Swiss lake; It was pass the hat, they donated enough that I could afford to visit a studio in a valley the day after, so sang these new songs into a mic.
The engineer who ran the studio played trombone so he joined in some. Lots of synchronicities that week.
---
Gang of Youths – angel in realtime
Aussie rockers' third album, not to be confused with Gang Of Four.
---
Johnny Marr – Fever Dreams Pt 1 – 4
16-track long-player from former Smiths guitarist.
---
Lakker – LKRTRX002
Irish electronic duo Lakker are releasing an EP a month on Bandcamp this year.
---
Central Cee – 23
London rapper and FKA Twigs' collaborator's debut album.
---
Keeley Forsyth – Limbs
The Oldham artist releases brooding and intensely pitched music on The Leaf Label.