New albums out today: Kenny Beats, Junior Brother, George Fitzgerald, SOHN, Two Door Cinema Club & more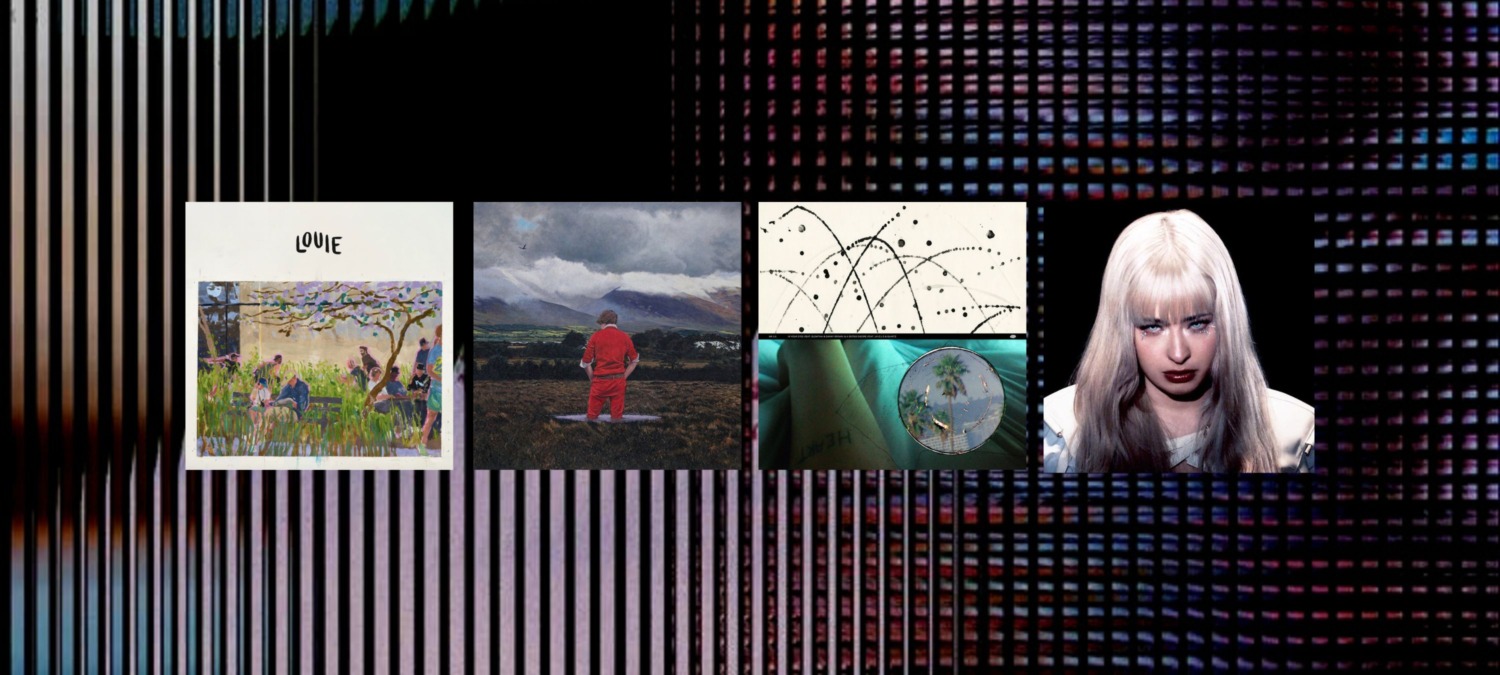 Here's a rundown of new releases on DSPs and physical releases in record shops this week.
---
Kenny Beats – Louie
Producer for producing the likes of Vince Staples, Denzel Curry and IDLES, Kenny Beats releases a solo record, an eclectic beat record.
---
Kerry artist Ronan Kealy releases his second album of alt-folk music. 'This Is My Body'.
---
George Fitzgerald – Stellar Drifting
Panda Bear, SOAK and London Grammar all feature on the English producer's new album. 'Passed Tense'.
---
Two Door Cinema Club – Keep On Smiling
The Bangor trio return to the well of indie, electronica and pop for their fifth album. 'Wonderful Life'.
---
SOHN – Trust
Four years after his last original music, Spain-based English singer, songwriter and producer is ruminating on being a father to three children on his third album. 'Riverbank'.
---
UNLOVED – The Pink Album
Unloved, who are Jade Vincent, Keefus Ciancia and David Holmes release a 22-track double album on Heavenly that features collaborations with Jarvis Cocker, Étienne Daho, Raven Violet and Jon Spencer. 'Turn Of The Screw'.
---
Franc Moody – Into The Ether
Second album from the glittery funk English band. 'I'm In A Funk'.
---
Lauer – Cyclone Days
A mini-LP from the Frankfurt producer who is known for his "indie-dance, Italo, power pop and house music." Bandcamp.
---
Youngblud – Yungblud
The English musician off Celebrity Gogglebox releases his third album.
---
Stereolab – Pulse Of The Early Brain [Switched On Volume 5]
Fifth volume of rarities features an Autechre remix and a collab with Nurse With Wound.
---
New four-track EP on Warp features Slowthai, Danny Brown and Liv.e.
---
Fran Hartnett – Hard Detail Vol 1
Irish echno, experimental electronic producer and visual artist releases a new EP on Wicklow's Remote Town. Bandcamp.
---
KhakiKid – Elevator Music EP
Dublin artist whose new EP brandishes Mac Miller and Anderson .Paak influences. 'Babybrown'.
---
Two new songs from the former Little Green Cars singer features collaborations with Loah and Lisa Hannigan.
---
Moncrieff – Warm EP
Six-track EP from the Irish artist whose title track here was a chart and radio breakthrough.
---
Cryalot – Icarus EP
Kero Kero Bonito's Sarah Midori PerryI releases an EP of dark club-indebted pop music, a contrast to her band's bouncy originals. 'Hell Is Here'.
---
Related