With so many releases flying at you, here are recommended vetted listens from Nialler9 for you this week, as collated in the Nialler9 New Releases Spotify playlist, updated weekly.
---
1.
Tirzah
Devotion

London-based pop artist Tirzah's new album Devotion, her first studio release with Domino Records, has been making waves across the world. Having taken a three-year break from releasing music, following the release of three EPs in three sucessive years, Tirzah's clearly put the time and vision fully into creating this idiosyncratic pop record. Devotion, despite its imperfections, is a moving body of work from an artist with grand ambitions.
Musically, the album is lucid and laid back. Take 'Holding On', one of the most easily identifiable pop tracks on the record. Its warped synth stabs and muffled lo-fi drum loops could belong in some of Aphex Twin's ambient works. It's pop, but without a sense of urgency. 'Do You Know' is the absolute album highlight, with the artist's vocal performance coming in sweet and low over a chopped vocal sample. The album suffers from a few filler tracks, namely the experimental 'Affection' and the very bland 'Guilty'. The latter shows that Tirzah's strengths are in the pop and R&B department. When she does attempt an experimental hip-hop sound, it can feel awkward and forced. Regardless, Devotion is the best album out this week.
2.
Various Artists
37 Advenutures: Collection 1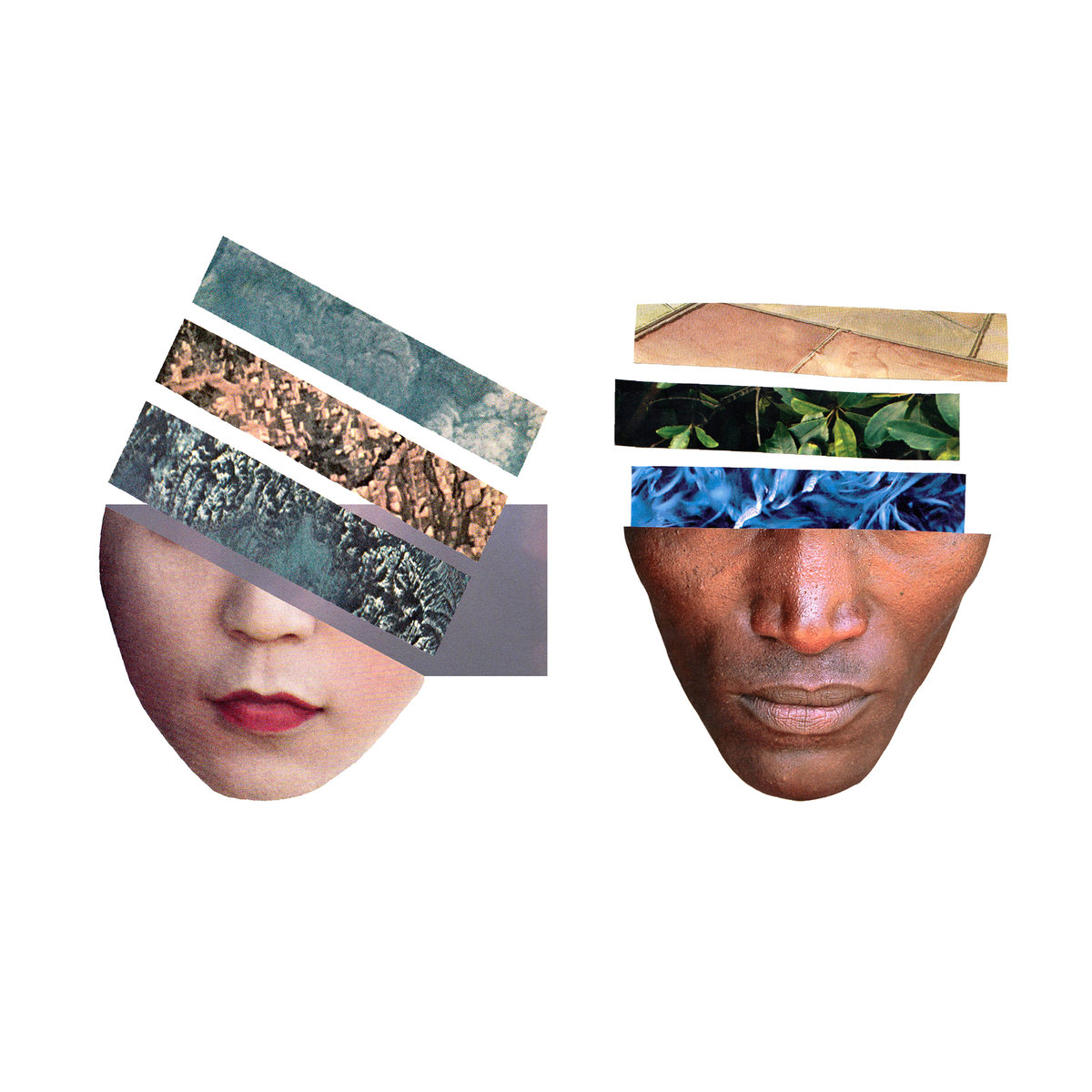 Founded in 2013 and relatively new, you may not be familiar with 37 Adventures. You will, however, be familar with 679 Artists, the label which was home to inconic British acts like The Streets and Kano. Well, the crew behind that label founded 37 Adventures in 2013 and have been slowly amassing a stellar lineup of contemporary musical talent.
Collection 1 is a showcase of label's roster, notably, it features Emily Burns and members of GeoWolf. Each of the 7 tracks on Collection 1 is a joyous celebration of iconoclast pop music. Even the hardest of heart will struggle to not be won over by Burn's honesty on 'Friends Don't Kiss Friends' or the duelling vocal lines on 'Silver Screen'. Admittedly, none of the music on this compilation is reinventing the wheel. However, what the artists and people over at 37 Adventures have done is take a contemporary pop sound and perfect it.
3.
Helena Hauff
Qualm

Hamburg-based producer and DJ Helena Hauff's second full length studio album Qualm is a no frills collection of techno, acid and hints of IDM. Not for the faint of heart, the music on this hard-hitting release will be too gruelling for some nervous listeners. Stick it out though and you'll be rewarded with 12 tracks of expertly-crafted dance music.
Hauff's commitment to authenticity and attention to detail harken back to an era of electronic composers like Kraftwerk. Observant listeners will note the continuity of drum sounds used throughout the record, classic 808s and 909s. Don't come into Qualm expecting your summer anthem, that's not the currency the album trades in. Certain tracks, such as 'Hyper-Intelligent Genetically Enriched Cyborg' would certainly fill dancefloors in basements across the world, but too many of the tracks on the album are far too progressive to be labelled as bangers. This is an album that demands your attention and an open mind to go along with it.
4.
Elephant
88


Dundalk native Shane Clark aka Elephant has seriously impressed with the release of 88, his second full studio release. Throughout the release Clark, seem to flicker between the folk of his debut to fuller and fresher rock and occasional electronic elements with ease. This results in highly fleshed out project that feels human at it's core.
88 tend to opt for lavish production styles, with countless layers making up the wall of sound. 'Happy', featuring KT Ball is a fantastic example. One of the most synth-heavy tunes on the record, its honeyed textures and pitched vocal deliveries are reminiscent of chamber pop at its finest. The group aren't afraid to tackle the most tricky of subjects. Album highlight 'Waiting Game' addresses issues of loneliness and listlessness over an ultra slick desert rock instrumental. There's few in Ireland attempting this sound and pulling it off so well.