Our first ever live Nialler9 Podcast with guest Bantum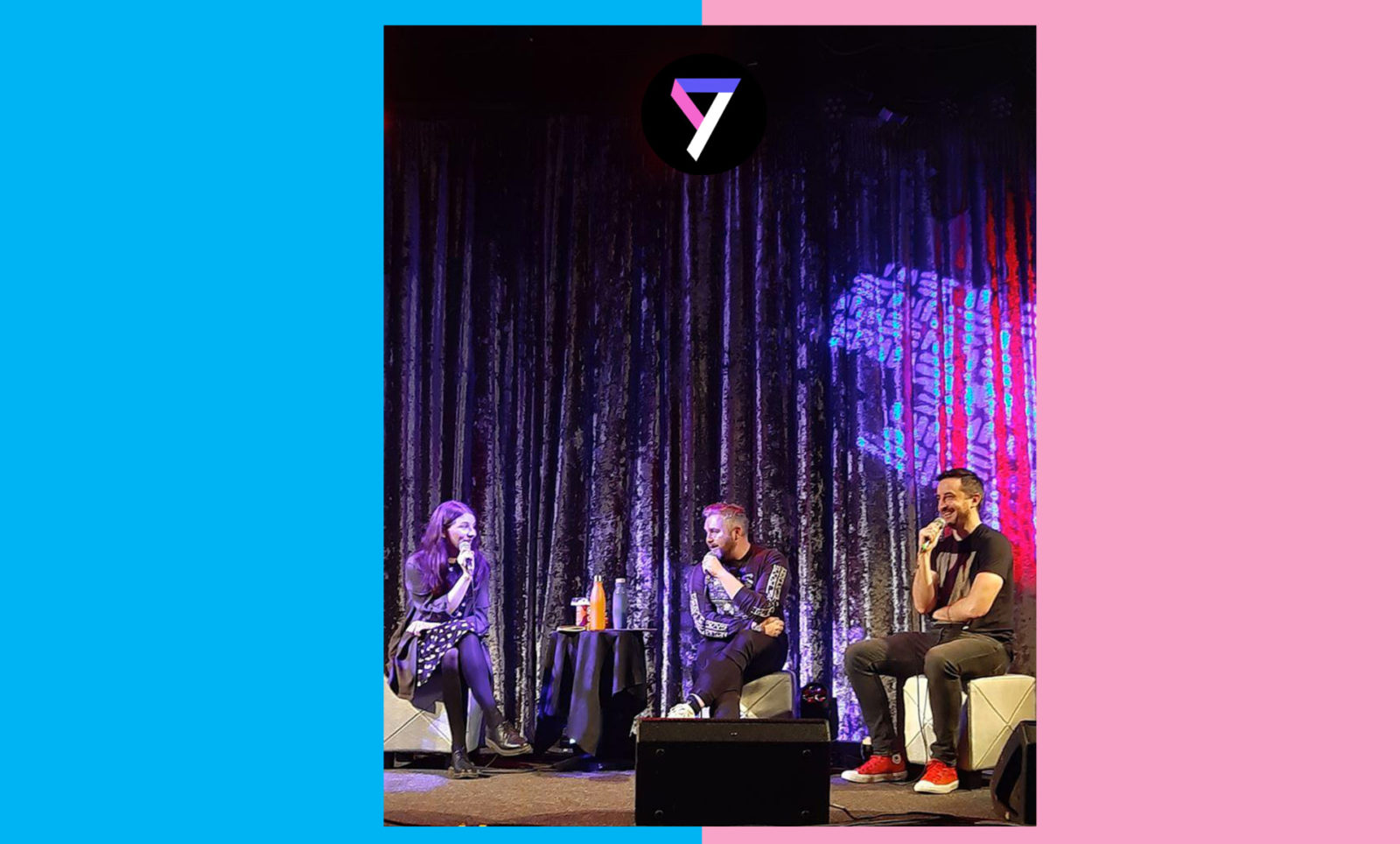 Live show photo by Bríd O'Donovan
It's our first ever live podcast! Recorded live at the Cork Podcast Festival in the Kino this past Sunday night, Andrea and Niall are joined by Ruairi Lynch aka Bantum to discuss new music, lists, albums and more. We chat Big Thief's second album of the year, Kneecap's song memeification of Brits Out & diving into Pitchfork's album of the decade list.
The second half of the live show – a panel about Cork nightlife, what's going on with venues in the city and the Give Us The Night campaign will be posted next week.
Thanks to Mike McGrath Bryan for looking after playing the tunes on the night.
Enjoy the podcast? Please support us on Patreon.
The rundown
Dermot Kennedy gets a UK number one album. Who was the last Irish artist to get such an accolade?
A deep dive into Pitchfork's Albums of the Decade top 10.
Songs up for discussion
Caribou – Home
Gesaffelstein – Orck
Black Marble – Private Home
Kneecap – Get Your Brits Out
Album of the week
Big Thief – Two Hands
A few short months since the release of U.F.O.F., Big Thief have released a followup – Two Hands – "the earth twin" to U.F.O.F.'s – "celestial twin". It was recorded straight after the band's third record in Washington State, this time in Sonic Ranch studio, 30 miles west of El Paso near the Mexico border.The songs were recorded live with almost no overdubs with all but two songs featuring entirely live vocal takes.
Closing track:
Tandem Felix – Oil Money
Please subscribe to the podcast and if you enjoyed it please leave a review on iTunes, tell your friends or commit to supporting us directly. Support us on Patreon!
Previous podcasts in this series are listed here.
Subscribe in iTunes | Android | ACAST | CastBox | Stitcher | Spotify | RSS Feed