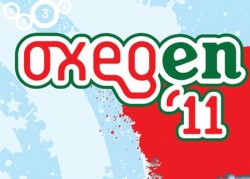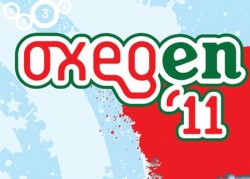 As expected Oxegen 2011 will be a much more pop/rock affair this year with the likes of The Script, Black Eyed Peas, Bruno Mars, Tinie Tempah, Jessie J in the pop corner with names like Foo Fighters, The Strokes (Thumbs up), Weezer, Beady Eye, Coldplay, Primal Scream, My Chemical Romance, Jimmy Eat World and Arctic Monkeys in the classic/alt-rock corner.
In between, there are some bands of particular interest to readers of this blog: The National, Leftfield, Friendly Fires, Eels, The Naked and Famous, Jenny And Johnny, Eels, Two Door Cinema Club, Crookers, Bright Eyes, Crystal Castles, Fight Like Apes, The Minutes and… House Of Pain * !
Full Lineup
Coldplay, The Strokes, Arctic Monkeys, Foo Fighters, Black Eyed Peas, Blink 182, Paolo Nutini, The Script, Deadmau5, The National, Primal Scream, Tinie Tempah, Plan B, My Chemical Romance, Pendulum, Weezer, Beady Eye, Brandon Flowers, Swedish House Mafia, Bruno Mars, Chase and Status, Eels, Two Door Cinema Club, Jessie J, Bright Eyes, Leftfield, Friendly Fires, Imelda May, Calvin Harris, Jimmy Eat World, Sven Vath, Hurts, Crystal Castles, Bloody Beetroots, Jenny and Johnny, House of Pain, Steve Aoki, The Vaccines, All Time Low, Noah and the Whale, Crookers, Fight Like Apes, Mona, The Naked and Famous, Ryan Sheridan, The Minutes, Bipolar Empire, Madisun.
8th, – 10th July in Punchestown. Ticket info and deposit info after the read more. Also, note Blink 182 were initially announced in December but were nowhere in today's announcement. According to MCD – "There is indecision on the band's touring commitments and we hope to have news in the coming week."
* I can't tell if House Of Pain playing Oxegen is the the greatest thing ever or the worst. Still…
Classic.

Tickets for the festival are on sale now online and via phone (24hr Telephone hotlines: ROI – 0818 719 300 , NI & UK – 0870 243 445). Physical tickets can be bought tomorrow from usual Ticketmaster outlets nationwide. Tickets available on a first come first served basis. To encourage car pooling, one free car pass will be issued with every 4 tickets purchased. All below prices do not include booking fees.
Ticket Type
Ticket Price
1st Installment
– Pay Now
2nd Installment
Pay by 23rd April
Final Installment
Pay by 30thJune
3 Day No Camping
€199.50
€100
€50
€49.50
3 Day with Camping
€224.50
€100
€60
€64.50
4 Day Camping
€244.50
€100
€75
€69.50