Slane Irish Whiskey is a trailblazing Irish Spirit that has music in its heritage. Like Nialler9, Slane Irish Whiskey is all about new adventures and making a bold choice. Next time you're looking for a spirit that comes recommended from someone who knows their music, try Slane Irish Whiskey.
Please enjoy Slane Irish Whiskey responsibly/visit drinkaware.ie.
© 2022 Slane Irish Whiskey

---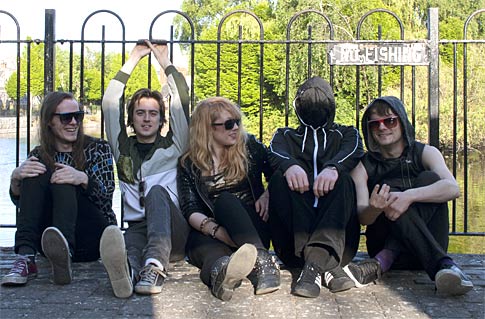 In April, we got the chance to hear the first new bit of material from Patrick Kelleher & His Cold Dead Hands in the form of the "whacked-out ghost disco" of 'Miracle Candle'. That song and recent live sets suggested Kelleher was moving his sound on further and for extra evidence may I submit 'Too Many Harsh Words', the second song from the Golden Syrup, the forthcoming album out on July 15th through Osaka.
'Too Many Harsh Words' is indicative of Golden Syrup, a kraut-disco groove with a big-ass bassline with synth squelches and blotches. I love it. The label says that the album has "a more gothic, minimal synth sound."
Download: Patrick Kelleher & His Cold Dead Hands-Too Many Harsh Words
Golden Syrup is launched on July 15th in The Grand Social, Dublin with support from Declan Q Kelly, Magic Pockets and DJs Mici Durnin (Wall of Death/B-Music) & School Tour. Facebook event page.