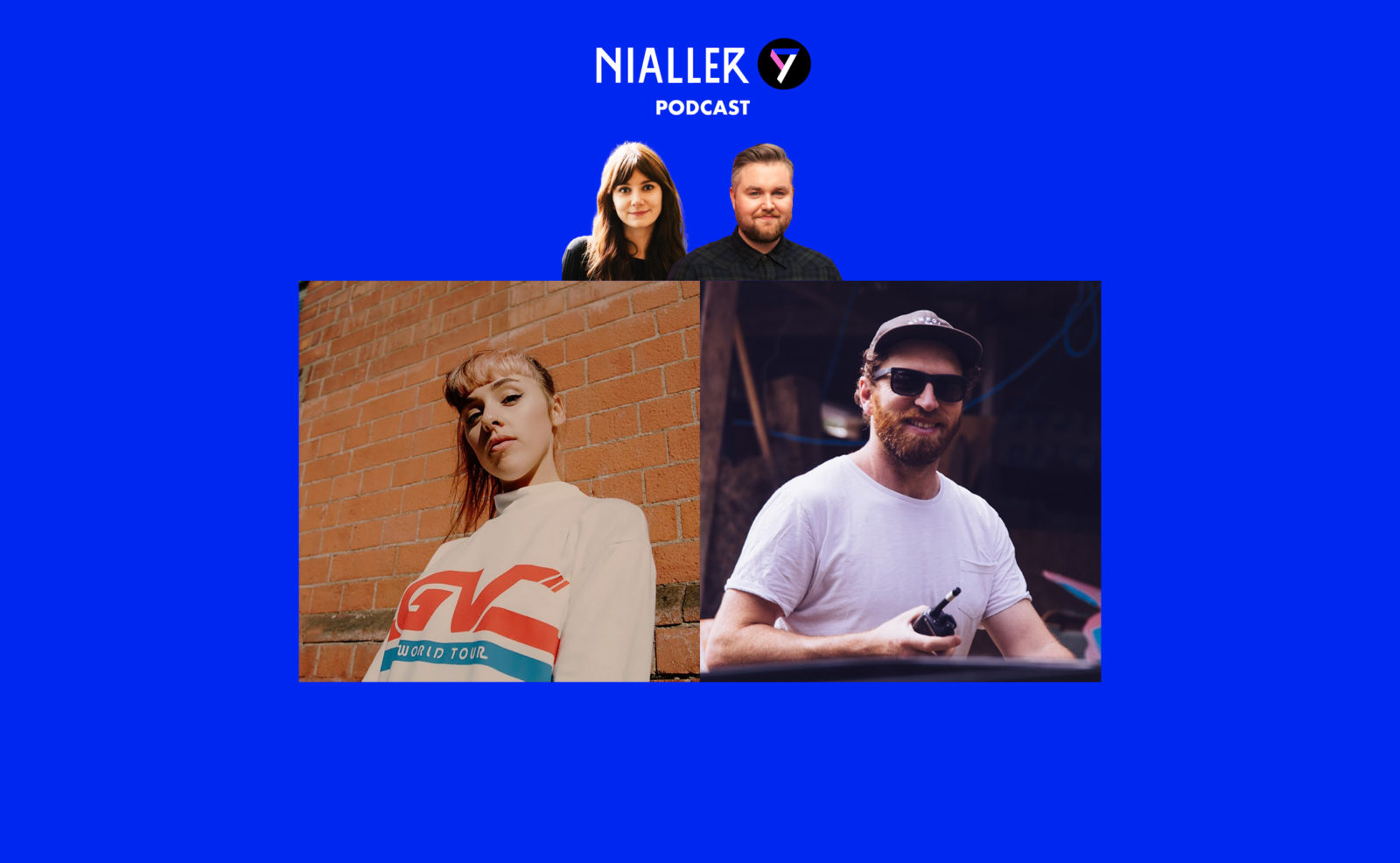 We're talking to two people on this episode who we know well here at Nialler9. One who will represent the city, and one who will represent the country.
Two people who have output and work that responds to the environment around them, the community that holds them and the landscape that inspires them.
Both R&B artist Gemma Dunleavy and gig and festival promoter Emmet Condon of Homebeat are presenting their work as part of the St. Patrick's Festival this month, which will be broadcast virtually and for free to watch on SPFTV at stpatricksfestival.ie.
First, I chat to Gemma Dunleavy, who will be performing from the Guinness Storehouse alongside Pillow Queens and & Adam Mohamed on Paddy's Day at 6:30pm
Gemma is an R&B artist who has sung with people like White Collar Boy, Murlo, Swing Ting and Simon Raymonde's Lost Horizons project but its her own music, the Up De Flats EP, that celebrates the Sheriff Street community in Dublin's northern inner city where Gemma grew up, that really catapulted Gemma to the next level.
Homebeat's Transition series which will be broadcast across the week starting this Friday March 12th to Tuesday March 16th which asks five electronic producers to write and perform music in response to the idea of transition.
Those artists include David Kitt aka New Jackson, Ships' Simon Cullen and Sorcha McGrath, Gareth Quinn Redmond And Polytunnel. I talk to Emmet from Homebeat about how he brought some of that musical magic to South Kerry
Here's the episode:
Support Nialler9 on Patreon because we love having a music community
Andrea has a Substack newsletter to subscribe to.
Subscribe in Apple | Android | ACAST | Pocketcasts | CastBox | Stitcher | Spotify | RSS Feed
---
Subscribe to the podcast and please leave a review on iTunes, tell your friends or commit to supporting us directly. Support us on Patreon.
Previous podcast episodes in this series