In their newsletter last night, Saint Sister revealed plans for their second album. It's called Where I Should End. and it was self-produced by the band in the winter of 2019 / 2020 over 4 weeks at The Meadow, Wicklow with Rian Trench, and finished mastering in Berlin with Benedikt MacIsaac just before the pandemic hit.
The band have shared the video for a new song 'Karaoke Song' which marks a subtle shift in their sound with more rhythmic and electronic tones embedded into the band's synth and harp folk sound, while clearly being about a banger of a night of karaoke that involved greasy big band 1999 Mousse-T-produced dance hit 'Sex Bomb' by Tom Jones.
Two years ago we sang Sex Bomb by Tom Jones in the basement of a Karaoke Bar on Parnell Street. It was Morgana's birthday and we had the craic, so we wrote a song about it.

Karaoke Song is out Wednesday. See ye's on the floor. X

Directed by @JannaKemperman and @kevfreeney. pic.twitter.com/v1iADHb1Du

— Saint Sister (@Saint_Sister_) March 22, 2021
The video which puts Morgan MacIntyre and Gemma Doherty front and centre enlists the help of some choice names in art, design and videography with Algorithm, Janna Kemperman, Kevin Freeney, Sally Foran and Saileog O'Halloran among the names who worked on it. The duo's decision to be more present in their videos and artwork is intentional.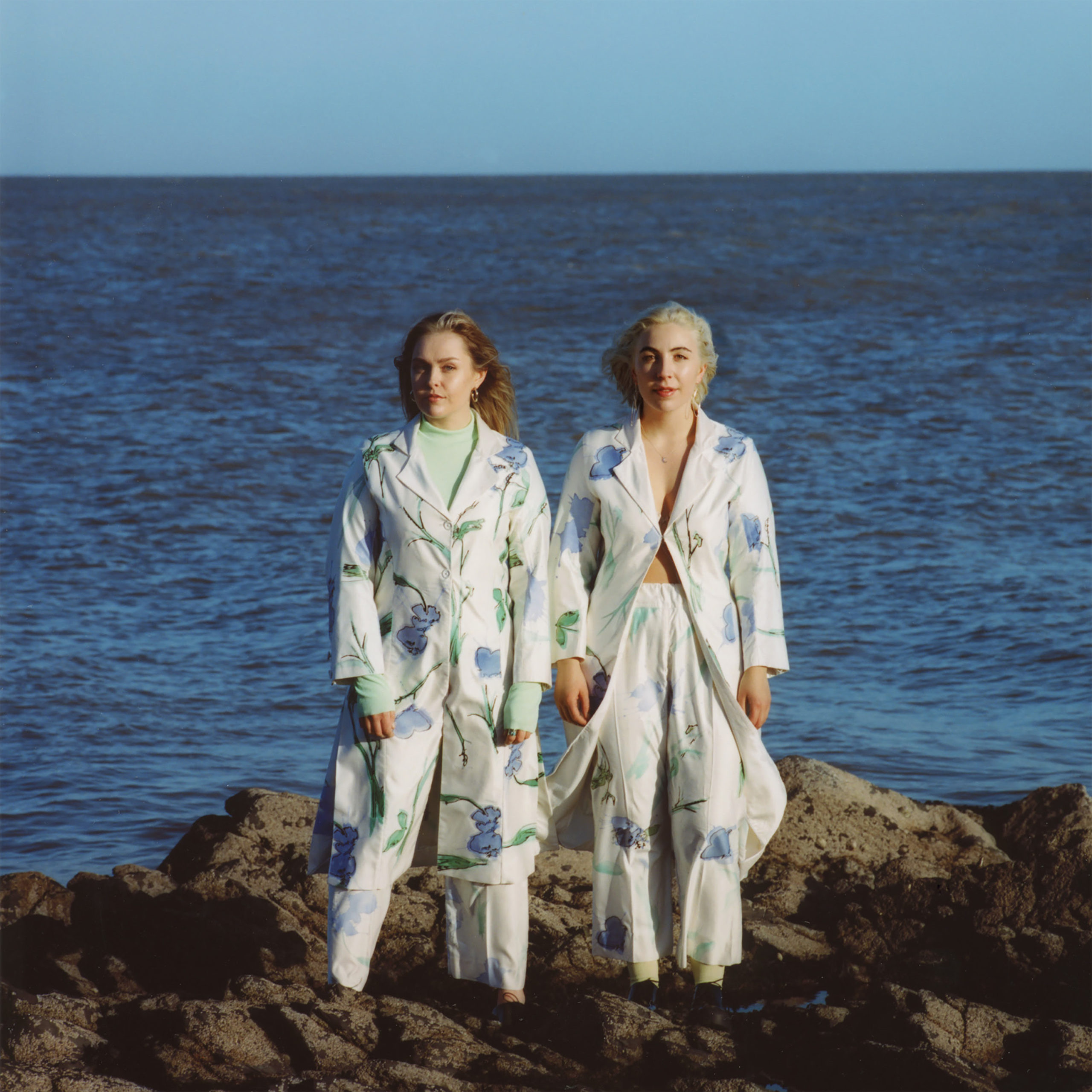 The album artwork by by Ellius Grace features the duo wearing bespoke suits by Aideen Gaynor.
Where Should I End is out on June 25th and the band's website has new merch and pre-order packages up today.
The song is on the Nialler9 New Music Playlist on Spotify.
Tracklist
1. My Brilliant Friend
2. Dynamite
3. Karaoke Song
4. The Place That I Work (feat. Lisa Hannigan)
5. Irish Hour
6. Date Night
7. Oh My God Oh Canada
8. Manchester Air
9. House 9
10. Any Dreams?
Related