The Irish music industry reacts to Leo Varadkar at UK Music Festival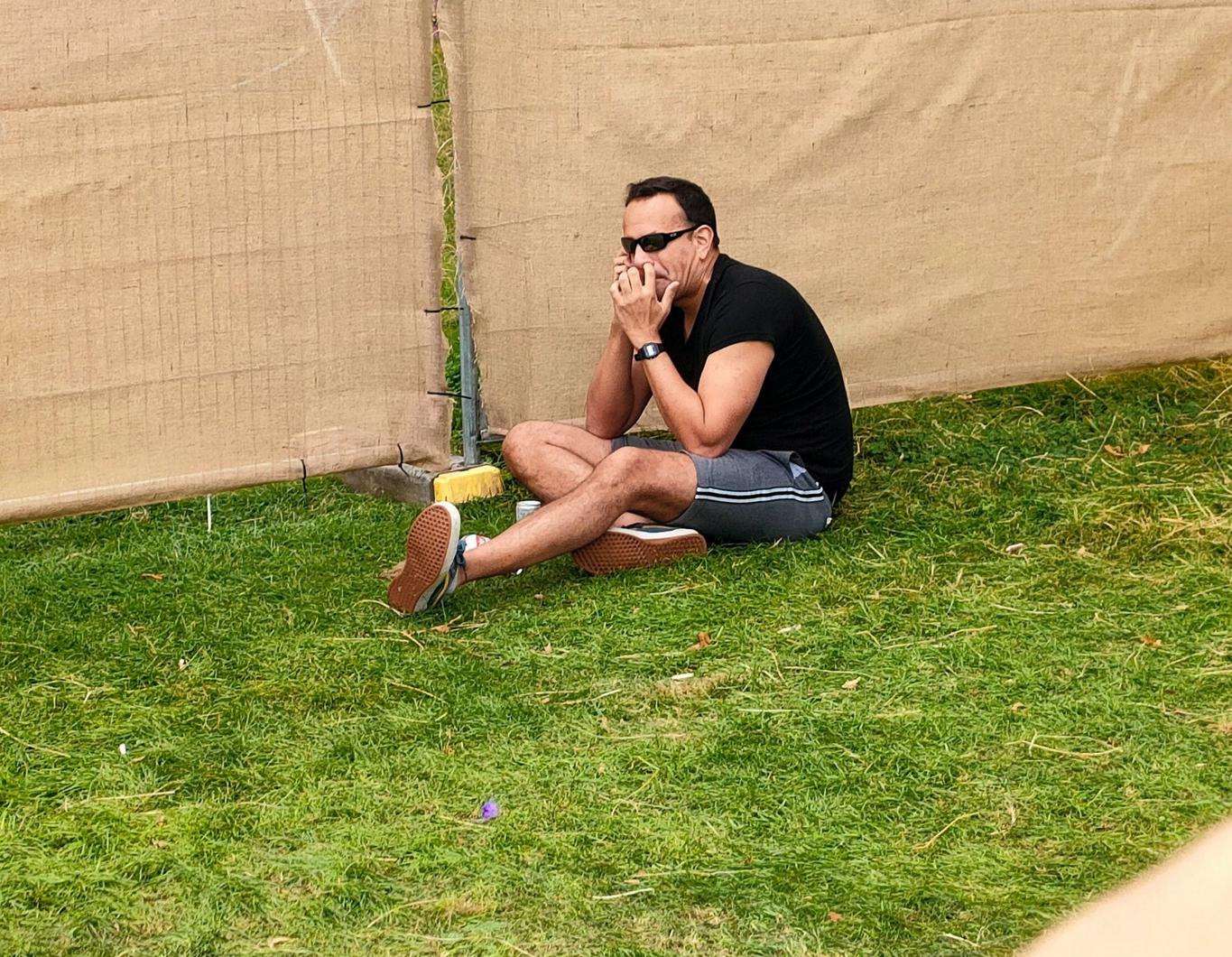 Just days after Tanáiste Leo Varadkar told representatives of a shutdown, beleaguered and desperate live events industry in a meeting that the UK was not an example to follow in terms of event reopening, Varadkar was spotted attending the Mighty Hoopla music festival this weekend in London via a photo shared on Twitter.
Varadkar's appearance at a UK music festival, the same weekend that Electric Picnic was originally due to take place, angered many people in the industry and highlighted the hypocrisy of privileged political figures taking advantage of another country's rules, while placing restrictions on the live events industry in Ireland for the next seven weeks.
Former Fine Gael TD Kate O'Connell told RTÉ that the picture was "tone deaf".
"I do think that the pictures, to my mind, show a serious lack of self-awareness, I think the week that's in it and I think if you're a policy maker making decisions that are affecting all of our lives, and then you leave the country within which you make those decisions to have your jolly elsewhere, I think it's jarring.
"I think it was completely tone deaf. I think it's about leadership and showing example. I think a point comes where you have to be mature and say, 'How will this look?' 

"We're not all the second in command of the country and that's the fundamental difference."
The Event Industry Alliance (EAI) were one of the groups who met the Tánaiste in the meeting last Monday, and they put out a statement today saying they were "glad to see An Tánaiste recognises and trusts the safety measures put in place by our UK colleagues and now calls on government to open our industry at 100% capacity without further delay."
As a public representative, Varadkar is certainly not "leading by example" here, words which he used in a tweet on August 21st. If Irish people want to travel to the UK to attend a music festival, then they are entitled to, but the same decision has extra weight when it comes from the Tanáiste, and does indeed come across as a slap in the face to many in the industry.
Today, some of the restrictions around events are easing to allow events 60% cap for indoor seated and 75% cap for outdoor to take place but these measures don't allow for full commercial viability of an event. Many events don't make any money until they are well over 60% capacities and the EIA went on today Varadkar recognised this in the meeting:
"This is where our focus remains whilst we are mandated for closure or severely restricted operation we still require 100% capacity to be financially viable.
It has been repeatedly stated and acknowledged by An Taoiseach and the Tánaiste (as recently as last Event Industry Stakeholder meeting with Minister Catherine Martin) that the commercial event sector requires 100% capacity to be viable. It must be noted that the commercial events sector does not receive any public funding, unlike the arts/non commercial event sector who receive €130m annually.
No explanation or supporting data has been given to our industry for continuing to keep us closed or at reduced capacity until the 22nd October, at which time we will be closed for 19 months. 
We also remain extremely focused on the continuation of both business and employee/personal supports into July 2022, for which we have yet to receive full details, along with the upcoming budget. "