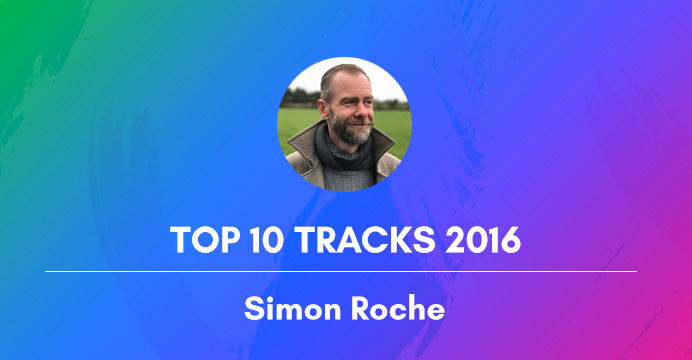 Simon Roche is one-third of Lumo Club along with myself and Gavin Elsted, here are his top 10 picks of the year.
Lumo's Christmas bash is Thursday night in Tengu. Tickets are here.
See all the top 10 tracks of 2016 guest selections.
---
A dancefloor-licking electro rock banger from Dan Boeckner's Operators, yet to play a gig or officially release anything in Ireland. I got this from Canada after digitally stalking them since I saw them play Iceland Airwaves in 2015. Like Handsome Furs albums before it, some weeks you just need to bathe fully in every tune, but this is my favourite one to play at Lumo.
---
2.
Adultrock – Push and Pull
Gavin Elsted AKA Adultrock is a guy I only got to know when we all started Lumo together. We thrash out the logistics of running a club on a daily basis and I knew he made music but when I heard this first it was a WTF for me. Though our tastes in the music we DJ with is a little different, this track of his played right into everything I love about fresh dance music, especially the light vocal touch. Hearing Colin Perkins blast it out at the Absolut Art Bar at Body & Soul was great. A total gem from this year and my underground track of the summer.
---
This Belgian release on Soulwax's DeeWee label is so infectious it's basically a Lumo pandemic and I think we each own a copy of the 12". I'll go straight to this at home when I need a mood lift, and it always cheers me to hear it in the club too. Gorgeous, breathy vocals and a deceptively simple beat. The most moreish of this list for sure.
---
4.
James Vincent McMorrow – Rising Water
JVM could have gone 3Arena at this stage if he chased the money but he just carefully rebuilds himself musically and creatively each album. This year's 'We Move' took all his inherent subtleties and wrapped them in a musical texture that looks across the road at R&B. This track was the first release from it, and it sets the stall out. I'm still holding out for a live version which turns the end into a wild blow-out, instruments thrashed n' all.
---
5.
Drive it Like You Stole It – Sing Street
The feel-good film of the summer was Irish and it was about music and set in the 80s. WHAT is not to love about that? And right there in the middle of the film, this shard of pop perfection. It believable as a song written by a schoolboy (though the key change isn't as bad as Lady Gaga's this year) and has an awesome everybody-clap-along moment in the middle. Best of all it can be played back-to-back with Stevie Wonder's 'Part Time Lover' with the most minimal of mixing.
---
6.
Roosevelt – Colours (Prins Thomas Diskomiks)
I love a bit of Roosevelt so was most thrilled that he dropped an album this year. Colours was a standout from it, but this mix took it further and made it deeper and suitable for even later hours. And still, it has such warm post-chorus drops and the simplest of stabbed pianos. Plus a tambourine.
---
A band I consider my gateway drug to the techno side of dance and how it could be so warm and human. I haven't been as happy with an Underworld album since 1996, and this track has an uphill narrative that takes you from Karl Hyde's freeform lyrics sitting on a repeated beat – slowly more bass, a synth, shafts of light, then stars. Their housiest track ever, I think, and still undiluted Underworld – back on top.
---
8.
Leonard Cohen – You Want It Darker (Paul Kalkbrenner Remix)
Well that was the year that was, both Cohen and Bowie saw the dark rolling in before leaving us with priceless parting gifts. While I was never an avid fan of Cohen, this was my stand-out track from the final album. A poet facing the night, with a world in constant crisis. Kalkbrenner's twist dropped it right into my path and even fitted in a cheeryish enough piano riff, while at the same time making it even as dark as the LA sky in Blade Runner.
---
Why I would be surprised that Bowie took his own end of days as inspiration is anyone's guess, but perhaps the sadness distorted things. Buying 'Blackstar' in the weeks after felt like cheating, but David knew it all before we did and had the challenging and the comforting on there for us. This is the track I keep moving the needle back to. I think of all parts, it's that sax near the end just takes you down a tunnel and there, at the end of it, you can maybe wave off the Thin White Duke.
---
10.
Nick Cave & The Bad Seeds – Distant Sky

A part of me never expected to hear a Nick Cave album again. How? I mean, where do you come through what he went through and then go back to music? This, the album's penultimate, is the binding around the cracked heart. The dark is now getting light and the distant sky is becoming a day. We've been through some year and if Nick Cave can point at the horizon and see the sun come up, then we all can.

---
See all the top 10 tracks of 2016 guest selections.