From the very first time I heard Mark Ronson and Bruno Mars' 'Uptown Funk' back in November, I couldn't help but admire the influences the pair were mining for the track. Particularly, I'm thinking 80s funk: whether it's the Minneapolis funk pioneered by Prince along with Morris Day and The Time or the vocoder electro-funk of Zapp And Roger, or Cameo, either way, there's a lot of fun to be had spotting the influences.
Here are 10 tracks that 'Uptown Funk' is inspired by, takes influence from or reminds me of and here's a longer Spotify playlist featuring those tracks.
1. Morris Day and The Time – 'Jungle Love'
Prince and Morris Day were high school buddies who were in a band together in school. Prince basically started The Time and Morris joined after and Prince focused on his solo career after that. The pair would go on to define the Minneapolis funk sound. Day and his band The Time famously appeared in the film Purple Rain and they've a couple of fun albums I'd recommend. Minneapolis funk is the most immediate influence many people hear when listening to 'Uptown Funk'.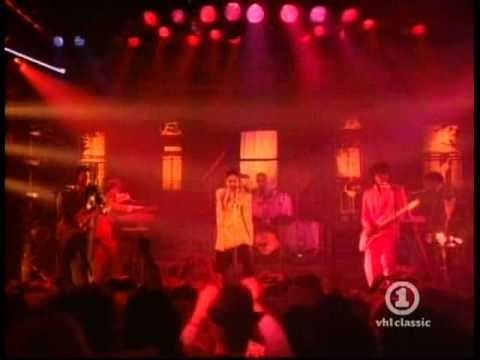 ---
2. Zapp – 'More Bounce To The Ounce'
If you're like me you may have heard Zapp (or Zapp and Roger as they are sometimes known) on the soundtrack to Napoleon Dynamite or as sampled by the Beastie Boys on 'Hey Ladies' from their sample-bouillabaisse Paul's Boutique. The Ohio band were characterised by Roger Troutman's talkbox vocals and an electro-funk sound that would be influential on the west coast G-funk rap movement in the early 90s which culminated in Troutman providing the hook for Tupac's 'California Love'. Their song 'So Ruff, So Tuff' (which was the song on Napoleon Dynamite) was also sampled on the Beastie Boys'
---
3. David Christie – 'Saddle Up'
The French singer's 1982 sounds a bit like 80s Paul McCartney's 'Simply Having A Wonderful Christmas Time' but despite Mccartney's credentials 'Saddle Up' is much funkier. It's all about that bassline.
---
4. The Gap Band – 'Early in The Morning'
The funk band from Oklahoma was started by three brothers: Ronnie, Robert and Charlie (who sang on Kanye's 'Bound II' on Jools last year). They had a 43-year long history until they retired in 2010 when Robert died. This track has similarities in the rhythms, drums and some of that dancing swing.
---
5. Earth, Wind & Fire – 'Getaway'
The famous American funk band are responsible for many hits – 'Boogie Wonderland', 'Let's Groove', 'September' and 'After The Love Has Gone' but it's 'Getaway', and specifically the horn section of that disco funk track that can be most obviously heard on 'Uptown Funk'.
https://www.youtube.com/watch?v=_-fPGZIM4Oc
---
6. Duran Duran – 'Notorious'
Ronson told the Guardian in an interview that his father, who was in the 80s rock band Foreigner, asked him if the guitar in 'Uptown Funk' was Nile Rodgers. It wasn't but Ronson's guitar lick isn't a million miles away from Rodgers work, particularly to these ears, Duran Duran's 'Notorious'.
See also: 'Let's Dance'.
https://www.youtube.com/watch?v=HGDmBLAPikU
---
7. The Sequence – 'Funk You Up'
The line "Uptown Funk You Up" that Mars sings could be from anywhere due to it being used in funk vernacular over the years but the cadence of it does closely align with this 1979 track from The Sequence, an all-female trio of Angie Brown Stone (Angie B, now just Angie Stone, a Grammy-winning long-standing recording artist), Gwendolyn Chisolm (Blondy) and Cheryl Cook (Cheryl The Pearl). The Sequence were the second release on Sugarhill Records after the song that brought hip-hop to a larger consciousness – 'Rapper's Delight'.
https://www.youtube.com/watch?v=RuCoKlX4I2g
---
7. Skyy – 'Call Me'
Cited by others as a closer influence to the guitar riff, this New York band also known as New York Skyy released this in 1981 and it was their biggest hit.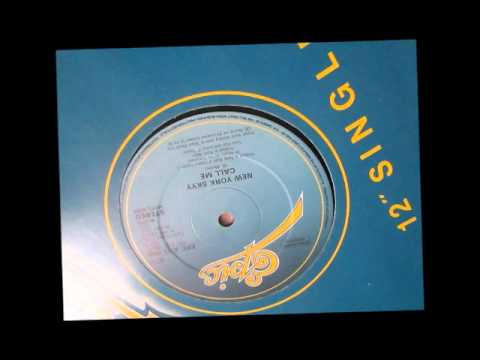 ---
8. Brass Construction -'Get Up To Get Down'
The 1979 funk track from the New York band has a similar style.
https://www.youtube.com/watch?v=RG5mvhNpDFs
---
9. One Way – 'Let's Talk'
A 1985 funk hit from a Detroit band embodies the spirit of Ronson and Mars' track.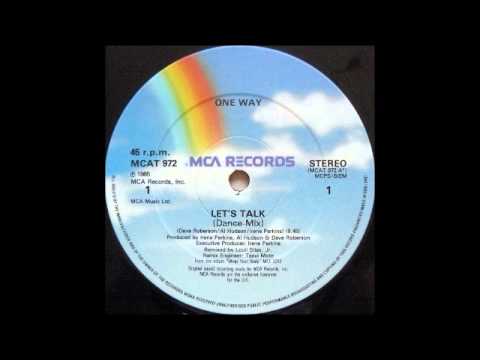 ---
10. The Bar-Kays – 'Too Hot To Stop Part 1'
The late 60s/early 70s group were known for backing Isaac Hayes and their Stax Records recording career. This song opened their 1976 album Too Hot To Stop and a parallel between its double time rhythm is found in 'Uptown Funk' as is its "too hot" title.
---
There are plenty of other artists heard by others too from Cameo to Rick James to Prince. I should also say that the only credited track in the liner notes is for 'All Gold Everything' from Trinidad James which gives the song it's "don't believe me just watch" line.