There's no more fitting club to host the video for MuRli's 'Till The Wheels Fall Off' than Bohemians.
The song which addresses racist chants at soccer matches has now been matched with a video shot by Colin Brady at Bohs' stadium, Dalymount Park.
Earlier this year, Bohs released an away shirt with 'Refugees Welcome' printed on it and donated 10% the proceeds to Asylum Seekers Ireland (MASI), so there's no better fit.
If you buy the track on Bandcamp, MuRli is donating all proceeds to M.A.S.I.  
MuRli is one of the trio with Denise Chaila and God Knows who represented Narolane Records last night in an Imagining Ireland live stream show from the National Concert Hall last night. They never seem to sleep.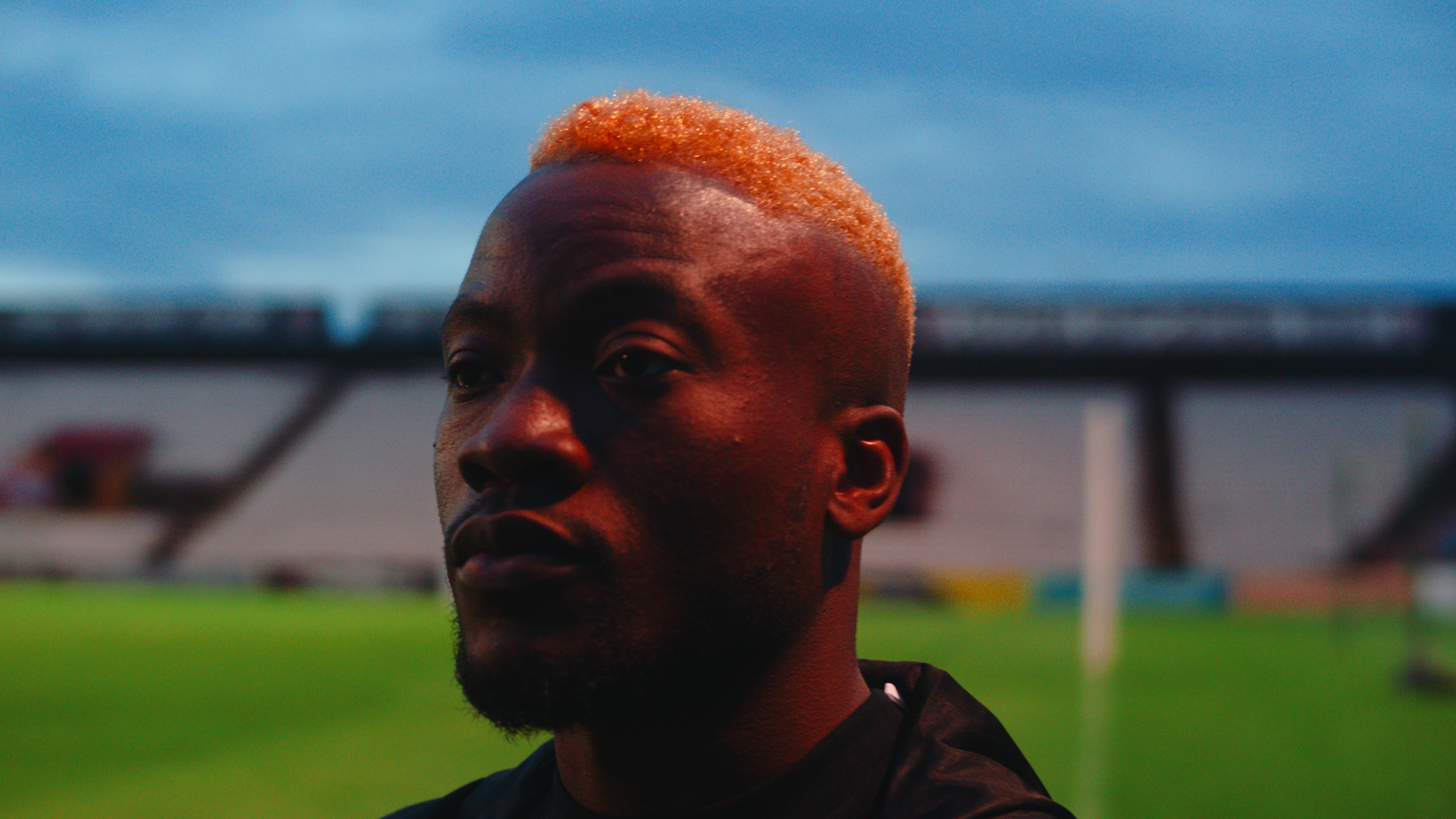 "I wrote this in February 2020, after another episode of football racism, where a footballer in the Portuguese league walked off the pitch after incessant racist abuse throughout the match. Watching all of that unfold I was broken, confused and full of questions. The only thing I could do then, was to channel all I was feeling into my art. This song is a small part of it." – MuRli
"'Til the Wheels Fall Off' is a call to integrity. Greater than music, greater than football; it is a reminder that when we have failed to protect anyone, we have failed to protect everyone. Our convictions must be anchored in the consuming discipline of compassion. Our hearts will break or heal together. Nobody is safe until we all are." – narolane records
"During the past few months Ireland needed to take a good look at itself, accept racism is a reality for people here and as a society do much better than we have in calling it out. Till The Wheels Fall Off was inspired by a racist incident on a football pitch abroad but the track and the video are defiant, sending a positive message that football is something that unites people.
Bohemian F.C. in Dublin is a prime example of a club that promotes inclusivity and is active in the fight against racism here. As a fan of the club myself there was no better place to stage MuRli's video and help send our message than the historic Dalymount Park."  – Colin Brady, Director, Taller Stories 
"At the core of the Bohemian F.C. identity is inclusiveness and a desire to utilise football as a means to improve our society as a whole. We were delighted to welcome MuRli to Dalymount for this video and song, the message it contains is more important than ever and his choice to donate income from it to MASI is fantastic." – Daniel Lambert, Chief Operating Officer, Bohemian F.C.
Related