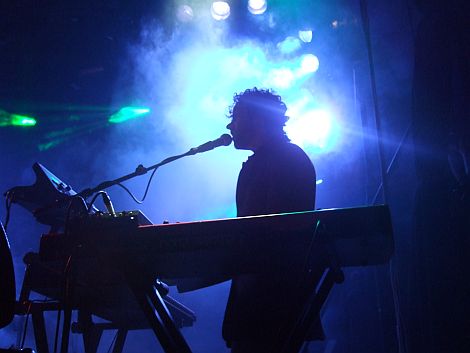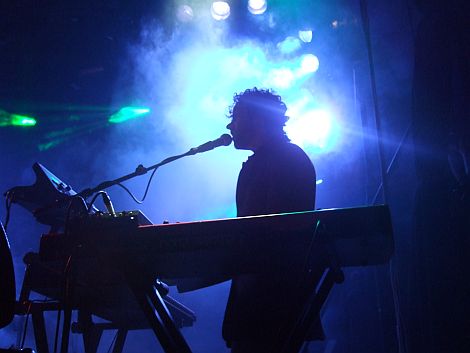 It's been some week around these parts. State Magazine finally hit the shelves from Thursday so do please pick up a copy and let us know what you think. Friday, I popped along to the Angel She's a Killer launch thingy in Spy. Una knows all about it as her band MeNoFemBo is on the vinyl so well done to her. After that, I went to Dorans as my mate Ciaran Dwyer was playing with the wonderful Liam Trappe and Miracle Bell. I don't remember much about MB though, as Ciaran kept offering devil-sludge Buckfast and Powers Whiskey so I ended up pretty drunk and had to go home.
Saturday was MGMT in the Academy which was SOLD OUT much to the band's disbelief. I myself, was surprised to see so many up the front who knew the album tracks and were singing along especially for a new band from Brooklyn on their first visit. The set was a bit prog in places, but the highlight was the closer "Kids" which prompted a stage invasion. It was hilarious to see the bouncers look so confused. Rock 'n' Roll kids, Rock 'n' roll. MGMT are going to be back in May with even more support from the front. Ones to watch.
MGMT and the Stage Invasion

Sunday was film-day with a cinema viewing of Be Kind Rewind for starters. I'm disappointed with Gondry's work of late. The Science of Sleep was sentimental mush and this was slightly too straightforward for my liking. Like with any Gondry film, it has some beautiful moments – both technically and visually but still, his most breathtaking work is in the field of music videos.
I also watched Cinema Paradiso for the first time. The first half was a superb account of a small European town a la Jean de Florette while the second half was a bit too maudlin to make much of an impression.
Anyhow, I've been listening to lots of new stuff so plenty of ammunition for this week.