It was no major surprise that someone who was thoughtful in writing about music as Shane Culloty would be able to turn his hand to writing reflective music in the vein of the music featured on The Torture Garden site but it is not a given. Many have not veen able to translate their love of something to making it.
Since Shane first released music as Winter Aid in 2013, his debut song ' The Wisp Sings' went on to gather 8 million streams with the majority of those on Spotify through high-profile playlists.
'The Night is an Ocean'
 is the first Winter Aid song since that era, a gentle folk track, from an upcoming album The Murmur Of The Land out on April 28th on Bluestack Records, produced by Darragh Nolan (Sacred Animals).
"This song came out of a few difficult weeks, and I think you can hear that. There's a lot in there about how you can be stuck with what's in your own head, and how someone else can get you past it. The lyrics swing wildly between homespun and overwrought scenes, but in the end all is calm and as it should be."
The beaut of a video was directed by Aneel Neupane of Kathmandu's Jazz Productions, and was filmed in Gosaikunda in Nepal.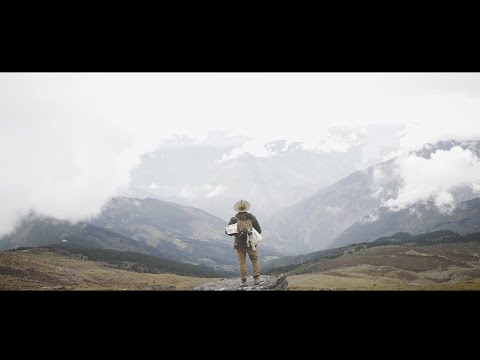 The song is a free download on Bandcamp.
Of The Murmur Of The Land, Culloty says the release is:

An album of songs about love and isolation, depression and recovery, The Murmur of the Land ties everything together around a central question: what do people do when faced with something – love, loss, fear – they can't understand? And what stories do they tell to make sense of it all?