The most essential tracks of the last week handpicked by the Nialler9 team.
1.
David Byrne – Everybody's Coming To My House
As suggested last week, David Byrne will release his first solo album since 2004 on March 9th and it's called American Utopia. He has made albums with Eno, St. Vincent and Karl Hyde, it's his first solo album. It's produced by The xx cohort Rodaidh McDonald and features guests, Jack Peñate, Oneohtrix Point Never, Jam City and Thomas Bartlett,  and its choreographed live shows to come, Byrne has suggested are "the most ambitious show I've done since the shows that were filmed for Stop Making Sense."
Talk about expectations. 'Everybody's Coming To My House' is Byrne at his best – melding acoustic textures, brass and Afrobeat textures with his trademark pop songwriting.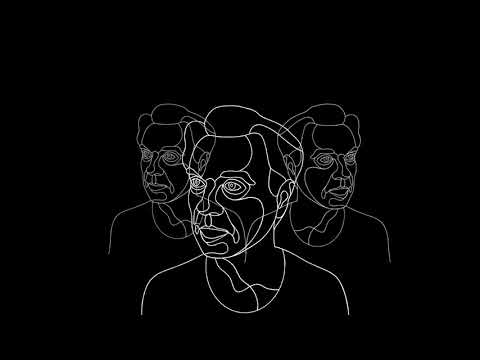 ---
2.
Wolf Alice – Don't Delete The Kisses (Charli XCX x Post Precious remix)
A highlight from Wolf Alice last year gets a reworked electro-pop version from pop auteur Charli XCX. The song's ode to young love and it's "what if he's not meant for me?" hook is wisely reinforced with new tones here.
---
3.
Kendrick Lamar x SZA – All The Stars
Kendrick is curating Marvel's Black Panther movie soundtrack and 'All The Stars' is our first offering from it. So that's both creators of album number 1 and 2 of 2017's best albums collaborating (they are on the same label). SZA outshines Kendrick on this – her honey-dripped voice beholden with power is very suitable for a superhero movie. Kendrick can't compete.
---
4.
Bruno Mars – Finesse (Remix) (Feat. Cardi B)
Cardi B adds some Salt'n'Pepa '90s shake to a highlight from Bruno Mars' 24K Magic. Props also for the 60fps video.
---
5.
Superorganism – Everybody Wants To Be Famous
London-based eight-member pop crew Superorganism show off their off-kilter electronic pop with their second big single. An album comes out on Domino on March 2nd.
---
Donegal singer-songwriter Rosie Carney dropped a fine and faithful cover of a Cigarettes After Sex song written about lust and desire for a new partner on the Lower East Side.
---
7.
Reykjavíkurdætur – Hvao er Malio
Icelandic ice-queen rap collective Daughters of Reykjavík are always welcome around here, regardless of what they're rapping about – the driinks menu? Either way, it bumps.
---
8.
Fischerspoooner – Togetherness feat. Caroline Polachek
The wandering Electro-clash Casey Fischerspooner returns with a fine electronic pop song featuring former Chairlift singer.
---
9.
Charli XCX – Backseat (Feat. Carly Rae Jepsen)
Charli XCX strikes again. December is a terrible time to release anything but Charli doesn't give a fuck and dropped Pop 2 mixtape that kicks off with this M83 style banger.
---