A lot of Irish music comes Nialler9's way and there's little time to feature everything we think is worthy of a thumbs up or more ears. Every week, we collate the songs that pass our writers that deserve to be heard by you. For more extensive Irish coverage, follow our Spotify playlist or hit up the Irish section.
1.
Maria Kelly
July
Westport's Maria Kelly is no stranger to Nialler9's recommendations. Earlier this year, the singer joined a litany of Irish creatives in relocating to Berlin, where she now records the bulk of her new material with Veta Records. July is taken from her upcoming EP Notes To Self (we heard its first single 'June' last month) and Kelly said that the song is about "taking responsibility for what we choose to dwell on", a sentiment that contrasts those we heard in her last single. Gentle guitar strums accompany her consistently delicate vocal, gradually building before a climactic bridge section, "I've been falling in and out of love with people I'm not proud of". It's a stunningly introspective piece of work and only affirms what we have long suspected of Kelly in being one of Ireland's most prolific songwriters.
2.
Orla Gartland
Between My Teeth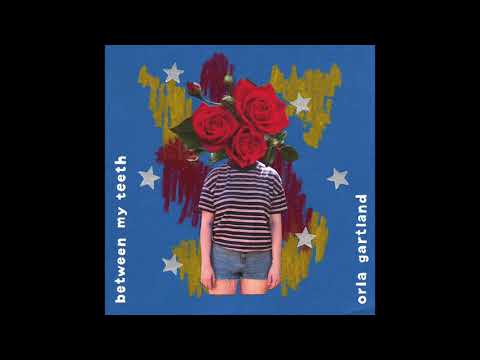 Orla Gartland first came to prominence through her popular YouTube covers and has since made a name for herself with original material. Now based in London, 'Between My Teeth' is the second song to materialise from a new project (yet to be given a title). The track is unmistakably Gartland with quirky electric guitar rhythms and bass lines building before an irresistible chorus, "please don't lean on me, cuz' I don't want your heart between my teeth". The Dublin native said that "it's a song about trying to save someone; balancing the urge to help with the urge to run". The song is ultimately about self-care and preservation, a theme that seen a recent surge in the songwriting landscape. More of this plz.
3.
Sleep Thieves
Sea Of Shadows
Sleep Thieves are a Dublin electro band made up of Sorcha Brennan (vocals, synths), Wayne Fahy (Vocals, synths, bass), and Keith Byrne (synths, guitar, bass). The band truly embody disco-noir with their signature bass oscillators and electro-infused vocal effects and pulsating rhythms. Their new single 'Sea Of Shadows' is taken from their upcoming EP Fortress (which is set for release on November 16th) and it showcases exactly what the band do best with brooding synths and grungy bass lines. We love.
4.
Sick Nanley
Mouthspit
Sick Nanley (AKA Nick Stanley) started his music career by drumming for Katie Laffan but is now taking centre stage as a rapper. Released through new label Burner Records, his new single 'Mouthspit' is a tongue in cheek track composed of cut of samples of The Specials, produced by Local Boy. The quirky music video was shot by Zak Milofsky and sees Nanley stroll around his stomping ground of Tallaght in colourful attire with his mates. Lyrics are electric and seemingly unrelated to one another, "charity shop swag cuz' I got no dosh / up at 4 so that I can catch the breakfast buffet /1,2,3,4,5,6, looks who's back with brad new mx: it's me. Yeah, it's me". An interesting new addition Dublin's music scene.
5.
Uly
Keeping It Simple
Uly is the moniker of new Dublin-based artist Rafino Murphy. We recommended his single 'Burnin' Up' three months ago as a sweet addition to your summer playlist, and his new single 'Keeping It Simple' would respectively jazz up your autumn one. Grainy guitar riffs juxtapose smooth brass tones under textured vocals. Listen to this one while you're cooking dinner.
6.
Gemma Bradley
Hollow Heartbeat
Gemma Bradley is a 22-year old singer-songwriter who was born in England and raised in the Sperrin Mountains of County Derry. Fresh from winning the annual IMRO Christie Hennessy songwriting competition last week, her second single 'Hollow Heartbeat' features a bare accompaniment of only guitar and backing vocals which allows her gorgeous voice to take to the forefront. A definite one to watch.
7.
Crome Yellow
Lately
Crome Yellow are a raincoat donning four-piece from Waterford who make alt-rock music. Blending modern textures with that of sounds of the 60s and 70s, the band's new single 'Crome Yellow' is a vibrant, guitar and synth-driven track with hypnotic qualities. The synth solo during the bridge is a definite highlight. 
8.
FOZSA
Talk Less
FOZSA is the alias of Luke O'Brien, a new Irish producer and songwriter from Dublin. 'Talk Less' is the producer's first single and it's built around atmospheric samples that he recorded while travelling around the world. The track stems from the universal feeling of disconnection that one feels while far away from home. His second single 'You Can Take Your Time' also came out recently.
9.
VOKXEN
Crystal Eyes
Vokxen are an electro-pop trio from Northern Ireland and their new single 'Crystal Eyes' is an gorgeous blend of succulent synths, glitchy percussion rhythms and an unrelenting bass line. The track wouldn't sound out of place on a dance floor nor on your earphones on the way to work. The music video, directed by Definitive Film, channels the concept of the male gaze in an elusive man with a TV for a head watching a woman as she dances in a make-shift boxing ring. Food for thought.
10.
Awkward Z.
Diamonds
Awkward Z. is the moniker of new Irish hip-hop artist Zandi. Originally from Johannesburg in South Africa, Zandi moved to Ireland and settled in Wexford at the age of five. His new single 'Diamonds', taken from his upcoming EP due in 2019, follows in similar vein to previous track 'Wildin": it's pure hip-hop with syncopated percussion and a hooky chorus melody that you'll be singing all day.
11.
Celaviedmai
Dive
Celaviedmai is a new rapper from Galway who has already played Electric Picnic and Hard Working Class Heroes. Her new single 'Dive' is slice of R&B goodness that sees the rapper jump (dive) head first into her new romance amidst intricate percussive beats and synths. It's always good to see more female rappers in the Irish scene so Celaviedmai is a welcome addition.
12.
Post-Punk Podge x DJ Nervou$
Never Coming Home
'Never Coming Home' is a song about domestic violence by DJ Nervou$ (aka David Noonan of the band Just Mustard) and Post Punk Podge. The track is pure grunge / hip-hop and features an impassioned rap performance by PPP. Coming in just short of three minutes, the track managed to reference to toxic masculinity, drug abuse and mental health issues. All proceeds from downloads on Bandcamp will go to Adapt house in Limerick who help families suffering from domestic abuse.