A lot of Irish music comes Nialler9's way and there's little time to feature everything we think is worthy of a thumbs up or more ears. Every week, we collate the songs that pass our writers that deserve to be heard by you. For more extensive Irish coverage, follow our Spotify playlist or hit up the Irish section.
1.
Greg Tisdall, Alex Rhodes
Haze

A nineteen year old from Dublin, Greg Tisdall teamed up with friend Alex Rhodes to create new single 'Haze'. The song is a mid-tempo bop, sonically reminiscent of The 1975 with bright guitar lines, airy vocals and an irresistible chorus melody. Thanks to the uncharacteristically high temperatures in Dublin this year, the summer was the best in a long time for a lot of people, and the songwriters drew on these high spirits as inspiration for the track. Listen to this on a Sunday morning.
2.
All Tvvins
Hell Of A Party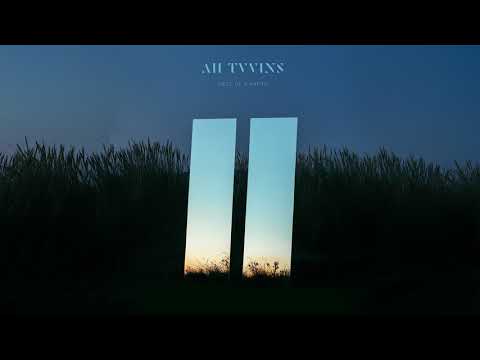 'Hell Of A Party' is the first single from All Tvvins' forthcoming second album Just To Exist, and the track gives a good indicator as to what we can expect from it. Produced by James Vincent McMorrow, the song is saturated with luscious synths and All Tvvins' signature catchy, guitar riffs, driven by a steady back beat of electronic percussion lines. If this track is anything to go by, All Tvvins' new album will be a feast for the ears.
3.
Rosie Carney
Thousand

Taken from her upcoming debut album, Rosie Carney's exquisite new single 'Thousand' featuring Lisa Hannigan is delicacy at its finest. Sonically reminiscent of SOAK's 'B a Nobody', the track features guitar, drums, bass and cello which is a considerable expansion on Carney's usual sparse instrumentation. Lyrically, the song is a ballad about her grandmother's struggle with dementia, a narrative that a lot of people can relate to. 'Thousand' may be the best three minutes of your day spent.
4.
Toshín
Boy Listen
Toshín is a new six piece pop/funk outfit from Dublin, and 'Boy Listen!' is their debut single. Since their inception in 2016, the band have spent a considerable amount of time translating an eclectic mix of influences ranging from Anderson .Paak to Tank And The Bangas into a cohesive, vibrant sound, and this can be heard clearly here in the track. 'Boy Listen!' is a sassy rhetoric to a lover who took the song's protagonist for granted, and comes complete with a tasteful arrangement of brass lines and syncopated guitar riffs. We're excited to hear more from them.
5.
Awkward Z.
Wildin'
Awkward Z. is the moniker of new Irish hip-hop artist Zandi. Originally from Johannesburg in South Africa, Zandi moved to Ireland and settled in Wexford at the age of five. His new single 'Wildin" is a slice of pure hip-hop goodness, complete with syncopated percussive beats and a potent chorus melody. Catch him at Hard Working Class Heroes in Tramline on Friday 28th September.
6.
Arvo Party
D a N S E
Arvo Party the alias of synth-wave and ambient experimentalist Herb Magee from Belfast. His latest single 'D a N S E' is the second to be released from his forthcoming second album II (we featured the first single 'D U S T' here earlier this year). 'D a N S E' is synth-wave at its finest, with rich, sweeping chords and arpeggiating arp lines weaving in and out of a relentless drum and bass rhythms. Magee's self-titled first album earned the artist a Northern Irish Music prize nomination last year, and if 'D a N S E' is anything to go by, II is set to be even better.
7.
Delorentos
SOS
'SOS' is the latest single from Delorentos' album True Surrender, which saw release April of this year. The track is a feel good anthem with an uplifting chorus and gorgeous lyrics, "I call out to you, save my soul". The single is accompanied by an endearing video featuring footage from the band's set at Electric Picnic and the lead up earlier this month. The band's close friendship is evident in the footage, which is perhaps the secret as to how they have become one of the longest serving groups in Ireland.
8.
Host
be4me
Host is a Laois based electro-pop artist who first caught our attention with her debut single 'Goodbye'. Her new single 'b4me' is sonically similar with a pulsing bass and hypnotic, swooping vocal melodies. The song is a irresistible slice of left-of-centre-pop, complete with unrelenting drum rhythms and delicious synths that rise and fall in all the right places, acutely embodying the turmoil of longing and lust. The accompanying music video is Paranormal Activity-esque with supernatural, grainy imagery juxtaposed by flashing UV lighting.
9.
The Henry Girls
Oh Why
The Henry Girls are an Irish folk and roots band from Donegal consisting of sisters Karen, Lorna and Joleen McLaughlin. Their latest single 'Oh Why', taken from their 2017 album Far Beyond The Stars, showcases just what the sisters do best in their sublime harmonies and rich instrumental sections. The song is complimented by the gorgeous music video, shot in Wexford by Tristan Shiels, showing lush, green countryside and a quirky narrative.
10.
Wastefellow
Infinity Gaze
Wastefellow, the moniker of rising Dublin based artist and producer Diolmhain Ingram Roche, is no stranger to our recommendation lists. He first came to our attention two years ago with his single 'Wonder' and has been producing music of high calibre ever since. His new single 'Infinity Gaze' is a jittery, synth laden track complete with his signature trippy drum rhythms and automated vocals lines. The song is taken from his anticipated new EP Post Human Potential, which will see release on September 28th. Catch him at Hard Working Class Heroes on Saturday 29th in Yamamori Tengu.