…and some not so good ones ones.
When I'm asked why I go to Austin for South By Southwest, the answer is basically: to see as many new bands as possible. The festival features over 2000 bands playing over 10 days so I try take in as much as I can. You can see/read myself, Una Mullally, Finian Murphy and 45 Sound's SXSW coverage over at Red Bull Ireland including some video interviews and sessions.And pick up Day & Night on Friday for an interview from SXSW with Little Green Cars from myself. On with the good stuff…
I'd heard 'Play By Play', the anthemic leading track from Arther Ashin's second album of the same name but the New Yorker's band were beyond my expectations live. At the YVYNYL and Ears of the Beholder-curated MEGABLAAG party in Empire Control room, Ashin stalked the stage with a verve and purpose that got the crowd on his side. His raspy dramatics, his backing singer's emotional support and the electronic leaning R&B songs were croonsome and infectious. Playing to a backdrop of slow-moving frame-artwork-featuring specially-prepared visuals, the entire set was performed as if it was soundtracking the climatic scene of a very dramatic movie. Epic pop in a new way. Get familiar and listen to the whole album.
---
Although I only saw the same three songs twice due to logistics and late-set times, MØ left a big impression. Where as Charli XCX still doesn't really have the tunes and is an engaging performer, 24 year-old Karen Marie Ørsted has both. She plays elegant pop music and dances around Red Eyed Fly like a kid dancing around her bedroom. Really impressive future pop.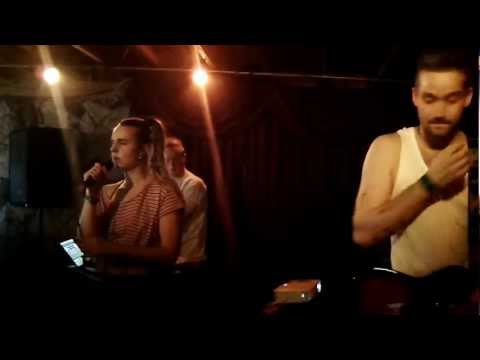 ---

This Canadian duo pierced the air with minimal electronic soul in Mohawk's indoor stage. Their threadbare R&B productions and the singer, Devon Welsh's intense stare are enough to lull the crowd into their captivating submission. Welsh perform likes a man with an edge and his words reveal a dark-side with lyrics like "I don't think about dying alone" and "the monsters at the end of my crib." It's extremely powerful heart-on-sleeve dark side of the soul stuff. They've just signed to 4AD. Enchanting.
---
At a warehouse just outside town, Boiler Room brought the likes of Lunice, Shlohmo, Mykki Blanco, Mount Kimbie, Bauuer and Skream under one large roof but it was the visceral set from Death Grips that set the place off in the had-to-be-there stakes. Performing from the middle of the warehouse has its sound disadvantages but somehow the lack of direct speakers added to the abrasive physical experience of the set (speakers were set in each corner of the room). Zach Hill wasn't actually present so he literally phoned in his performance via Skype instead (see video below) and his movements were shown on two big iMacs while MC Ride kicked and punched two giant pills, the air and sometimes the crowd and howled over the noise in a gutteral fashion. Just watch the video up there. A sublime gut punch.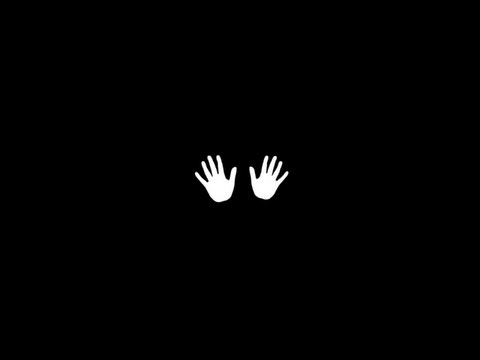 ---
5. Zebra Katz & Njena Reddd Foxxx
SXSW offers a trio of acts doing something different in rap this year; Zebra Katz, Le1f and Mykki Blanco all play with sexuality and non-traditional modes of communication. In the same warehouse as Death Grips, a couple of days before at the Pitchfork party, Zebra Katz's set is the best of the three. His ominous deep-voiced rasp is served a perfect female foil in the form of Njena Reddd Foxxx. It's actually hard to imagine a Zebra Katz show without her (she'll be there in Whelan's in May too).
The music is dark and clubby like Nguzunguzu/ Fade to Mind productions and performed by the pair with such vigour and panache (Reddd Foxxx stands on her head and body-pops frequently). 'Ima Read' is the hit but their set is equally as engaging throughout.
---
I was pretty excited to find out the day before that this Japanese folk experimentalist was even in Austin for shows. I had resigned myself to the fact that I'd never see him. I've been listening to him since 2005 or so and over six albums, his folk music has featured a child-like melodic playfulness. In Red 7, the playfulness is literal with his fellow-band member reaching from an actual box of tricks to pull out various instruments. She plays an accordion, a ping pong bat with plastic farm chickens making the beat, a lit-up cylinder she coaxes notes out of, slide whistles, regular whistles, melodica and little handheld drum boxes. Meanwhile, Shugo's voice carries a soothing Japanese lilt that rises above all the madness. Worth the wait.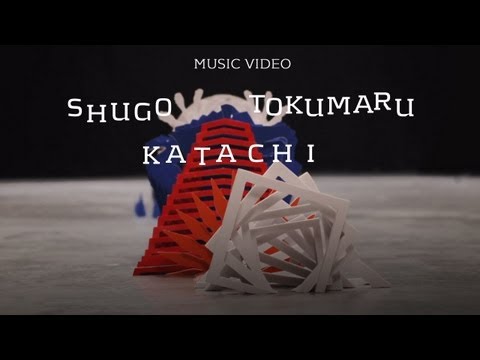 ---
Stalking the stage with a Janet Jackson European tour t-shirt and long long blonde braids which he whips loose halfway through, New York rapper Le1f delivers a powerhouse physical provocateur performance over his DJ's murky electronic tracks. The highlight, as expected, is 'Wut', the clubbiest, danciest track in his repertoire so far but Le1f has a whole lot more to offer. Plus, his dancing upsets the "no homo" guys in the audience.

---

From 2011 when didn't get accepted into the festival to SXSW 2012 where they first made an impression to 2013 where the three Jewish sisters were one of the biggest draw of the festival, Haim's story is an inspiring one for bands. While it was pointed out to me that they've had LA pop aspirations for quite a while (two of them were in a Disney-style cringe group called Valli Girls ), I don't care.
As they stand right now, the three sisters and guy drummer mould a classic rock sound with a pop sheen. On record, like on newest single 'Falling', there's an electro touch to the track but live, they're all about the rock band dynamics, breaking off to jam out a cover at one point during their Cedar Street Courtyard set.
While the cover is distracting to their actual set (although Pharrell at the side of the stage is loving it), it's the perfect mix of superior pop rock that wins out. Plus, they're super charming on stage to boot with one of them coyly saying "This is my first time at SXSW being single… and it's weird Austin. I'm leaving it up to you guys…"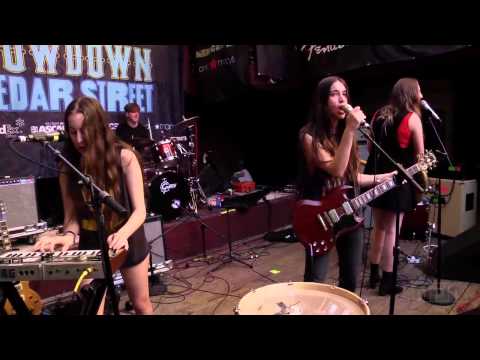 ---

Lorely Rodriguez's has only been making her own music for a year or so but she has on-stage hip-swinging confidence and excellent cloudy electronic pop songs which are unique enough to stand out at this point. There are plenty of FX-treated oohs and aahs,and a Grimes comparison is likely but there's a more studious, classical and a steeper musical knowledge at play here. Arbiter of good music, Double Denim is involved in a release, always a good sign.
---
What a joy to see a band who have been working so hard for so long, have it pay off. Little Green Cars had plenty of Austin action from radio station live sessions to acapella videos to shows where their harmonious folk music impressed above all others. The album Absolute Zero is out in the U.S. shortly (it's out in May in Ireland) and contains some great currently-unknown-but-not-for-long tracks, like this one, 'Kitchen Floor'. For a full lowdown on Little Green Cars at SXSW, see my Day & Night print feature tomorrow.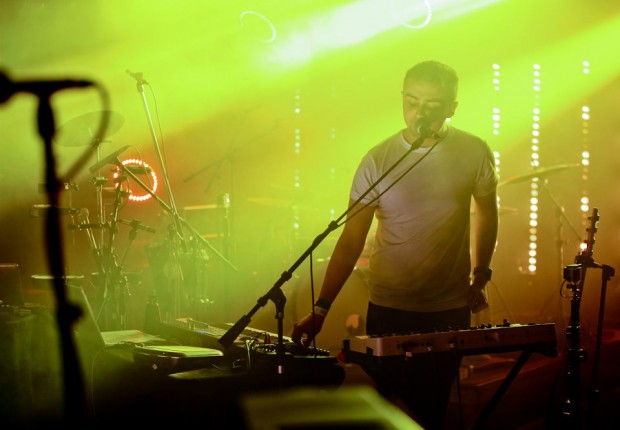 In one of the biggest venues of the week, the Hype Machine's Hype Hotel warehouse kitted out with over a million dollars worth of lighting, Disclosure rip Austin into clubby shreds with a proper lesson to the Americans in how to make Electronic Dance Music. Their UK Garage dance music has a pop bent and travels well with the brothers showing off their skills on various instruments. No pure button pressing here. It's 6pm in the day but the pair get a full rave in swing. A class act. When they drop their 'White Noise' collaboration with AlunaGeorge, it's all hands in the air.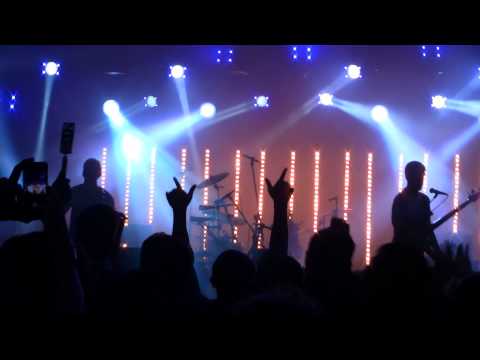 ---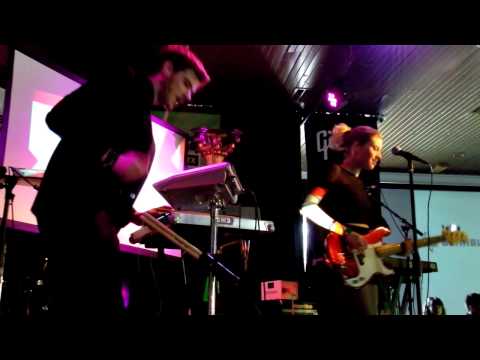 This Mancunian three-piece have traded in mystery on a series of songs released online and have yet to show their faces to the world willingly (UNTIL NOW). In Red 7, they seem very comfortable on stage for three people who value enigma. Their widescreen shoegaze electronics speak for themselves. The lead singer slung with bass has a Hope Sandoval '90s cool to her and the set is a slow burner. There's a sense of not quite there yet but what is there is really unique and at their best like on 'Feelsolow', they're positively anthemic.
---

They were one of the best bands I saw at SXSW 2012 and my love for them hasn't waned. If anything they've only got better, so much so that I went to see them twice. Their folky electronica is as beguiling, intricate and lush as anything out there. Will really be looking forward to seeing them support Alt-J in May in the Olympia. Look out for a video interview with them I did for Redbull.ie shortly.

---
Speaking of Alt-J, there's a band that need no introduction to Irish audiences but having only played one small gig last year and their other Olympia Theatre show long sold out, their show in Stubb's (the biggest drawing venue in Austin) is a great opportunity to witness the foursome play songs from their brilliant
An Awesome Wave
album.
The band have such a gentle touch in their playing that belies what a huge sound they make. It helps that the sound in Stubb's is up there in terms of clarity and the band showcase their intricacies on a grand scale, whether it's the drummer's detailed rhythms which has no room for cymbals or the singer's controlled yet expressive vocals. They amplify their concise arrangements with such ease that it's more than a joy to watch, it's a privilege.
---
---
16. Angel Haze
Despite a DJ who looks so ill at ease that he must be a last-minute stand-in for the set, Angel Haze is as on-point as her fast rap flow suggests. She might not run New York yet but she runs this random Pandora stage and makes it into the audience for an impromptu quick jump around. Live, some of her lyrics like "lighter than Heavy D" stand out in their delivery more than on record. The stage is big but she fills it. Onwards and up. Random Fact: She randomly credits Ellie Goulding's 'Starry Eyed' as a big inspiration on her last year.
---

While I really enjoyed the set and atmosphere in the Hype Hotel for Solange's late-night show, 'Losing You' is still the only real standout song she has right now. The other tracks, seeped in '80s pop/funk-lite were nice and worked well enough for a once off gig. Her band are slick and she, herself is an endearing performer. You do hope she has more up her sleeve than this though as obviously, expectations are high…

The last time I saw Savages, at a church in Other Voices Derry, I enjoyed their intensity but it was too close to a certain '80s Manchester austere rock band for me to love it whole. They faired much better at SXSW, where the rock band dynamics and shitty venues meant the band ripped a hole through their set with that same intensity that was matched by an amped up crowd. After all, live music is a two-way thing and a Savages live show only amplifies that. The debut album is out May 3rd on Matador/ Pop Noire.
The Vancouver band can be hard to pin down at the best of times. Their propulsive idiosyncratic indie pop is anchored by Catherine McCandless' yearning '80s-style vocals. It's fierce yet sunny, stern yet loose. That contradiction makes them a refreshing prospect.
---
The solo performer that is Slow Magic makes breathy electronic music that is yearning and digital. In a live setting, the anonymous' musician's laptop electronics is showmanned by his freaky tribal mask and a set of single drums. Through the latter, he more than ably gets past the solo laptop musician tag by bringing his drums into the crowd to play. Vitally though, the drums gives his show live dynamics that most one-man shows cannot match.
---

Sets I really enjoyed from bands I've already seen or like: Local Natives @ Mohawk, Austra @ Elysium/The Main, Lunice @ Boiler Room, Generationals @ Beauty Bar, Funeral Suits @ Maggie Mae's Gibson Room, Squarehead @ BD Rileys.
Bands I wanted to really wanted to see but didn't: Youth Lagoon (again), Prince (obviously) Rhye, Inc., Fear Of Men, Blue Hawaii, Poolside, Girls Names, Flume, Mount Kimbie, Eddi Front.
WTF? shows of the week:
Charlotte Church @ Vevo Control Room

And so it was that because Angel Haze's set-time was moved forward that a group of us went to see what Charlotte Church was all about. There she was big wig, weird dress (to match Austin's tagline she says), two drummers and WTF factor thanks to her new chosen music genre: pop-leaning starry eyed indie music. Some of it was OK in truth. If it was anyone else you'd say it was alright: some good ideas executed in a muddled way. The identity of the music wasn't clear. Look, like I ended up saying to her on Twitter myself after she got defensive after the show (now deleted – she asked for constructive criticism rather than cold derision which wasn't what my first tweet below was really; it was genuinely WTF to see her with about 30 other people randomly), it wasn't terrible, her voice was good but the whole thing was just a bit odd/incongruous but fair play and all that.
More an interesting thing to watch than anything else. Daytona rapper Kitty Pryde now just Kitty has surprised people by outlasting others like Kreayshawn who came up via the Tumblr/YouTube route. Watching her Hype Hotel show, it's clear this is a generational thing and the gulf is wide. Pryde's and her DJ who wears his hair in front of his face throughout, seems to be all about going through the motions or they are mostly just embarassed to be here, it's hard to tell. She's an engaging performer, somehow likeable, a bit silly and her style doesn't vary much apart from nasal to shouting, but it's 2013 for crying out loud, of course rap should have a disinterested looking nasal-voice bratty girl representative on the team that most people hate.
Artists which I wish I saw more of: DENA, Delorean, Nguzunguzu, Kid Karate.
Artist who was everywhere? Macklemore & Ryan Lewis.
Artist with the earliest set time? Kodaline, who were also EVERYWHERE.
Bands which were worthy of more investigation or who need more time: Parquet Courts, Cajmere Cat, Mozart's Sister, St. Lucia, Ratking.
Acts who didn't do it for me live: Caveman, MS MR, Sinkane, BIG K.R.I.T., Toro Y Moi , Petite Noir, Wild Belle.
Worst set of SXSW 2013? The Neighbourhood @ Cedar Street Courtyard while waiting for Haim to come on. American rock yawn. AVOID.
It wouldn't be SXSW without seeing… : Thee Oh Sees @ Beerland. A now annual experience.
All photos: James Goulden.