This year was my fourth South By South West and before I left for Austin, I was apprehensive about the festival's status as a relevant music event in its 26th year. Over 2,000 bands visit the Texas capital to try and advance their careers and I wondered why they bothered anymore? Was there actually worth in them playing? Any band who travel the large distance must have a profile, a buzz or are there to strike a deal on Texas soil to make it really worth their while. Bands that travel on blind faith and hope that something will happen for them are delusional and hopefully few and far between these days.
For me, SXSW is a festival that I go to for new music and the opportunity to gorge on it over five or six days. This year a a giant vending machine made the news, commercialism was rampant, Jay-Z playing a gig to credit card customers, Springsteen gave a (mighty) keynote speech while Kanye, Jack White and Skrillex all packed in venues. At the same time, you've got an art gallery playing host to a hippy-leaning label showcase, the Boiler Room broadcasting leftfield electronica from a backyard out of town, bands busking on the street and industry chasing the buzz for their own benefit. It's contradictory, crass, nothing and everything all at once and that means that SXSW is just a pop-up macrocosm of the music industry as a whole.
Bands are more likely to get paid from big corporate companies or tech sponsors like Spotify looking to make a splash as most of the music industry can't pay you that big money anymore. Other bands won't get paid at all. Even my party with The Hype Machine was sponsored by Taco Bell for jaysus sake. That's the music industry in 2012 though.
So it's best to just focus on the music because no-one knows where we the "industry" is headed. Here are the 20 best bands I saw at SXSW not including the bands that played my party as I've covered them before (except for Body Language who deserved a special mention).
Also, pick up a copy of Day & Night with the Irish Independent today to read an article about how my SXSW party came about and went down.
1. TNGHT

HOLY SHIT. That appears to be the appropriate level of incredulity to assign to what Hudson Mohawke and Lunice have made together as part of their collaborative project. Lunice dropped one of these tunes when he played in Dublin last year but a whole set of them at the Warp Records/ Brainfeeder showcase at Empire Automotive? With massive subwoofers in front? "HOLY SHIT" IS RIGHT.
Hearing these space-age minimal dance cuts at full volume, where you can hear every last nuanced beat and precision use of bass as the speakers push the air into your body, almost blowing you over with force was some experience and an amazing way to finish off SXSW 2012 on the Saturday. These guys are masters. People were going absolutely apeshit as a result, doing the cooking dance, just losing the plot completely at how good these guys are. A combo of super powers. There will be an EP release later this year. It will be epic.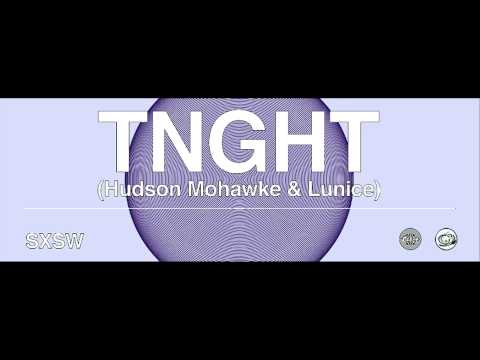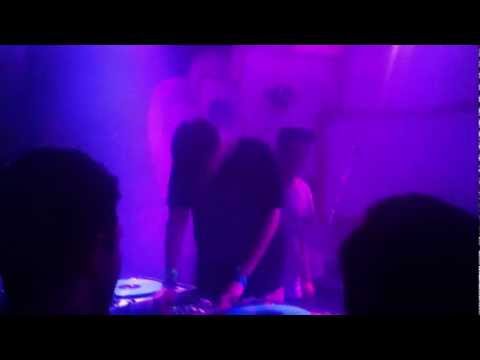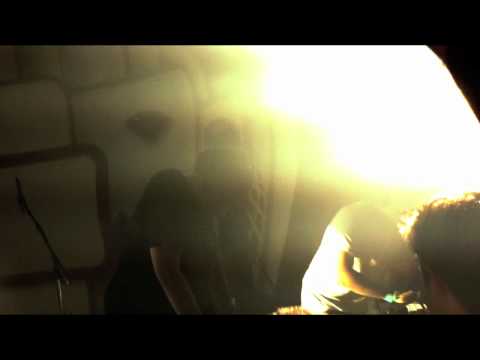 ---

Anyone who's ever experienced Sixth Street in Austin at the height of the weekend will know the discombobulating feeling of being lost in a sea of people with only a fraction of a say into which direction you are walking. On Saturday night, the last night of the festival officially, I became overwhelmed by the mass and picked this time to go and see the only show I could get to from Florida's Hundred Waters. Problem? It was up on 43rd Street, 3.5 miles away from my location. But I had hired a bike for the week and off I went. It was a great decision. At the Elestial Sound label showcase in the Gallery Black Lagoon, an art space way off the SXSW track, Hundred Waters lifted our tired hearts with their weird and wonderful, lush and landscapey music. They remind me of Múm but less odd and full of warmth. Nicole Miglis' has a voice that reminds me of Alela Diane, a smooth and billowy timbre that can reach notes with elegance. The music is no less graceful.
---

Forget that Gotye fellah. The real star of the 'Somebody I Used To Know' pairing is and always was Kimbra. The Kiwi singer released her debut album of able-bodied pop songs Vows last year in her home territory but it's out in the rest of the world in May. Here's a pop star with good songs, great skills on the loop machines (see below) and substance. Her first ever US show was a treat and there will be many more, hopefully over this side of the pond too.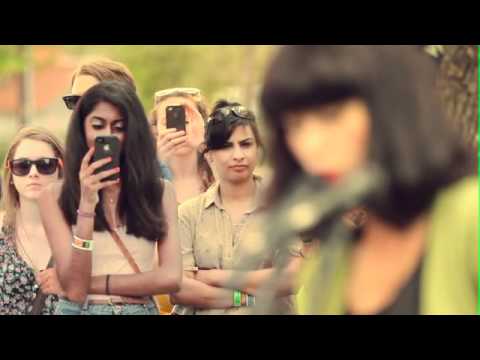 ---

This Montreal band has somehow passed me by last year. Perhaps I got them confused with Pure X or countless other heavily-blogged electronic bands but until February I wasn't really aware of them consciously. I had heard 'Lofticries' – a headnodding excursion into boom bap electronica, it sets the mood for the duo's live set which actually feels like the most natural setting to hear this songs, all chopped and screwed samples, auto-tuned live vocals and heady synth noise. Despite only being a duo and employing the use of electronic equipment, they made an effort on the presentation front with flashing lights and bulbs setting the scene on stage. Purity Ring feel like they are the cusp of something greater, I look forward to seeing how that plays out.
---
5. Body Language

Sure, they played my own party so I was obviously pre-disposed to their material but this Brooklyn four-piece had serious chops in the disco dancing department. When they cut loose on one of my favourite songs of the last year 'Falling Out' they really showed just how good they were and got an early crowd bopping along like it was 1am not 3pm. Watch their set from the Hype Hotel:
---

After clashing with Tune-Yards last month, I finally got my chance to see Blondes live and regarding my recent album review, I was right. Sam Haar and Zach Steinman's use of hardware is crucial to how heavy and wide-ranging the sounds they create are. Playing on their honkers in the dark Barbarella venue that couldn't find a table to support them, they were master controllers of their equipment and there was space and character to the sounds emitting from those machines that a laptop can't fake. Four (knees) to the floor.
---

Adam Bainbridge's dance project is as stylistic as it is precise so he brought extra personnel with him to Austin to make just-released debut album World, You Need a Change of Mind translate live too. The thin and nimble Bainbridge (who makes Bobby Gillespie look like he could lose a few pounds) brought two backing singers and three players with him. This was night music for dancing, with nods to all dance music past taking in the funkified 'Gee Up', the Prince-esque 'It's Alright', the click-clack rhythm of 'Swinging Party' and diversions into Womack and Womack's 'Teardrops' and Anita Baker's 'Sweet Love' . So good I saw them twice. They suited the warehouse vibe of the Hype Machine's Hype Hotel so well.
---