With so many releases flying at you, here are recommended vetted listens from Nialler9 for you this week, as collated in the Nialler9 New Albums Spotify playlist, updated weekly.
---
---
New Yorkers Hana Elion and JJ Mitchell have been developing their harmonic folk pop since before they spent a summer in Ireland two years ago. Their debut album arrives on respected Canadian label Arts & Crafts and the pair have built on the momentum of touring with Maggie Rogers and others with this strong debut. Co-production by Nicolas Vernhes (The War On Drugs, Dirty Projectors) and Autre Ne Veut have added some body to their songs including those previously featured here. That sharpness and precision in the production which adds suitable electronic touches and dynamism, is also reflected in the harmonic relationship of Elion and Mitchell. Their voices together blend in ways that channel country, vintage folk and modern pop. They play Whelan's in a few weeks.
Favourite tracks: 'Leave A Light On', 'Hold Me Close', 'Smaller Than My Mother'
---
2.
Talos – Wild Alee
Since appearing with Tethered Bones, an emotional electronic ballad three years ago, Cork man Eoin French aka Talos has been refining and developing that style with every release. Now, on his debut album, produced by Ross Dowling, French makes the case that patience is a virtue for building slow-moving anthem-leaning songs flourished largely with guitar, synths and drums. Tethered Bones is the centrepiece of the debut album but its surrounded by equally beautifully-scaped sounds. Bringing it all together is the supple falsetto of the man himself, a brittle, powerful voice that can move between engulfing glacial shades and warm tones.
Favourite tracks: 'Your Love Is An Island', 'Odyssey', 'Contra'.
Album track-by-track breakdown.

---
3
In Flagranti – Sprezzatura
A three hour dance music workout from Swiss duo In Flagranti inspired by buying records down a phoneline before the internet.
"Back in the early 80s when I lived in Switzerland, I use to travel to Italy a lot for clubs and record shopping. In Rimini there was a great store called Disco Piu. They had this service where if you were out of town or from another country, you could sign-up and get a cassette of all the new releases in the post every week. Each new track was recorded for about a minute and there was a voice counting – so you could write down the tracks you liked – then phone or fax the track numbers and the date of the cassette, they'd send you the records and you'd pay on delivery, which was amazing", says In Flagranti's Sasa Crnobrnja on 'Sprezzatura's inspiration, concept and format.

So this album will be available as a mix on cassette with each track playing for a minute or two. You're basically listening to it like a mixtape and in the same manner as the tapes from Disco Piu. You'll be able to choose your favourite tracks from 'Sprezzatura' and buy the full versions as downloads."
Favourite tracks: 'Charity Bazaar', 'Screwvenier', 'Sidewalk Salsa'.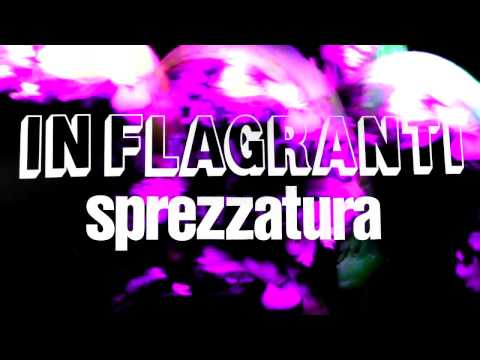 ---
4.
Joe Goddard – Electric Lines
The Hot Chip member and producer's latest solo alum is a love letter to dance music. Featuring covers of classics like 'Music Is The Answer' and samples from Brainstorm's 'We're on Our Way Home' and the Emotions' 'I Don't Wanna Lose Your Love', Alexis Taylor guests on the title trac. Goddard in solo mode has never nailed the full-length but has always provided nourishment. Electric Lines is a pleasing ode to dance music of all stripes.
Favourite tracks: 'Home', 'Music Is The Answer' , 'Lose Your Love'.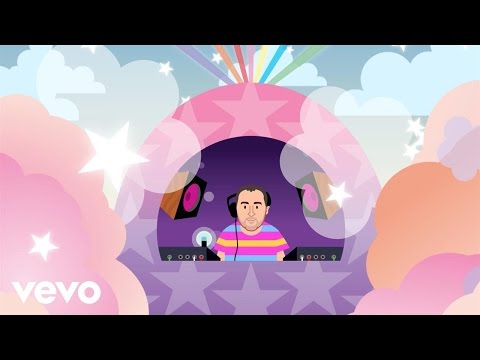 ---