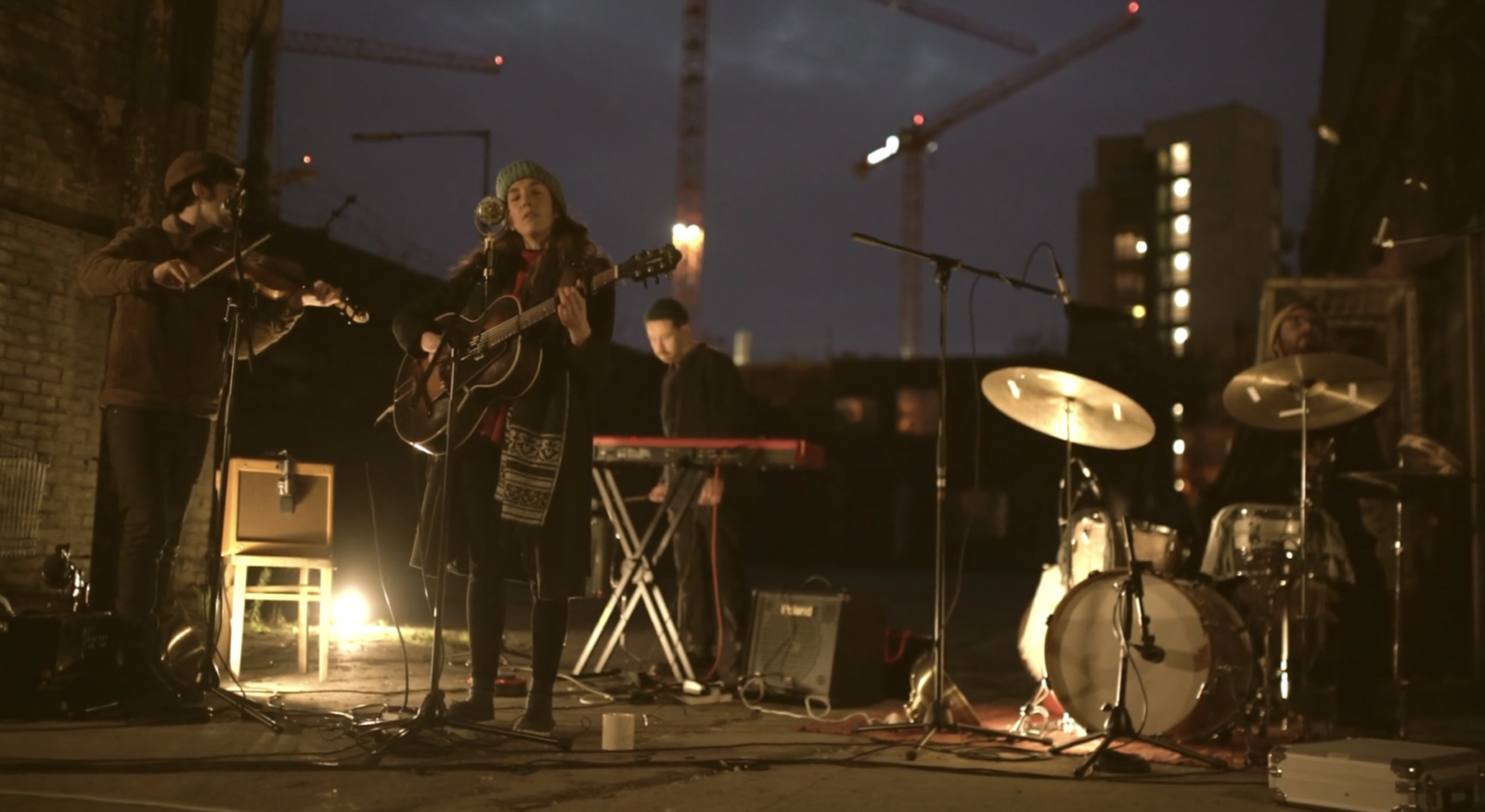 Slane Irish Whiskey is a trailblazing Irish Spirit that has music in its heritage. Like Nialler9, Slane Irish Whiskey is all about new adventures and making a bold choice. Next time you're looking for a spirit that comes recommended from someone who knows their music, try Slane Irish Whiskey.
Please enjoy Slane Irish Whiskey responsibly/visit drinkaware.ie.
© 2022 Slane Irish Whiskey

---
Irish musician Anna Mieke and video director Myles O'Reilly (Arbutus Yarns) have teamed up on this lovely outdoor live performance of the title track from Anna-Mieke's debut album 'Idle Mind' released last April.
"This performance of Idle Mind was filmed in the docklands in north Dublin. Cranes were hovering above us like vultures, with yet another shiny office block or hotel on the horizon. The song expresses a frustration towards apathy, in the face of dramatically changing landscapes. Working with Myles was an obvious choice – we've worked together before and he's a brilliant filmmaker. Our original plan was to shoot the performance inside, but Myles insisted on an outside shot in the dimming light."
Performers:
Anna Mieke – Vocals and electric guitar
Brían Mac Gloinn – Harmonium, fiddle and vocals
Ryan Hargadon – Synth and floor tom
Matthew Jacobson – Drums
Catch Anna Mieke at Canton Casey's Mullingar November 29th, and Other Voices, Dingle this weekend.