Artists can now apply to play Ireland Music Week 2021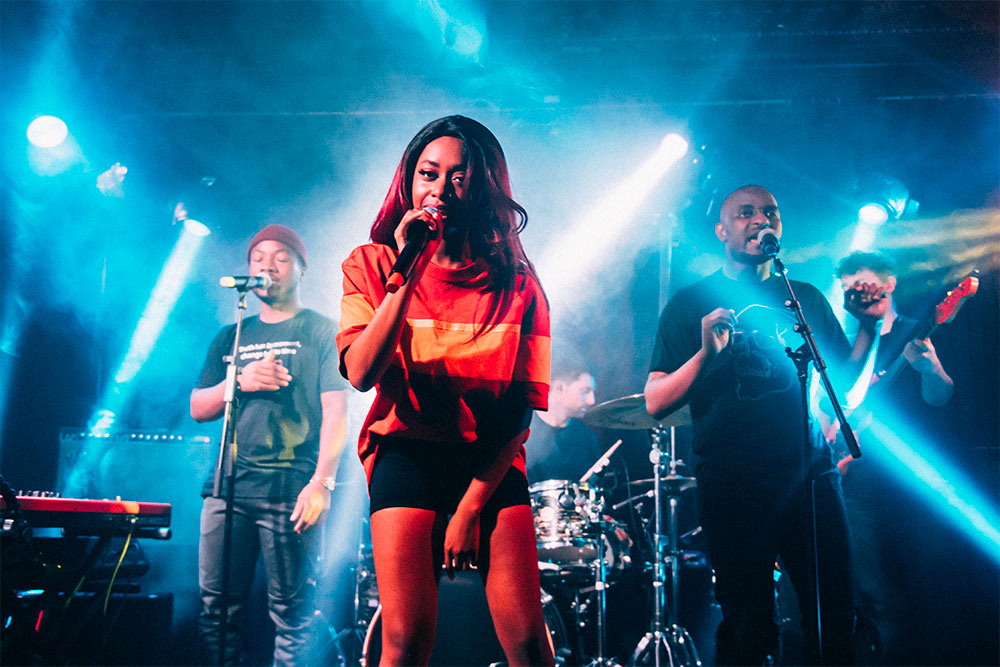 Denise Chaila with MuRli and God Knows – Photo: Ruth Medjber
Ireland Music Week has announced that it will be going ahead  from October 5th-8th this year and has opened the application process for artists to play the showcase.
It's not clear because of guidelines whether the festival will be in venues in person or online like last year yet.
From last year's experience, it can still be a good place to play for acts as international festival bookers, agents, labels and music supervisors are watching and the conference aspect with panels and sessions was very good last year.
50 acts will be chosen to play by panels of industry professionals.
You can apply to play via https://www.irelandmusicweek.com and click on the "APPLY TO PLAY" button – applications will be through the artists' Breaking Tunes profile. Closing date for applications is Friday 18th June at 6pm.
Last year's acts included include Denise Chaila, Fears, CMAT, Nealo, Skinner, Strange Boy, Rachael Lavelle and many more. Our list from last year.
First Music Contact, who run Ireland Music Week work with Irish acts from the very beginning. This annual showcase is an opportunity to offer Irish acts some vital exposure provided by the stellar mix of influential international and Irish delegates. FMC also run Music From Ireland, the Irish music export office.
Related