2018 Best of | Best albums | Best songs | Irish albums | Irish songs | Club tracks | Guest selections
---
What follows is a personal list of my 40 favourite albums of the year. Rather than compile our contributors lists into one, this is a personal list of the records that moved me most and that I came back to time and time again. As such, there are albums that you'll have seen on other lists that don't feature here. Honesty is the policy here. I wanted to truly represent my own listening and thoughts, rather than put albums on the list which are getting critical props elsewhere. The final list was compiled from a long list of albums that I enjoyed a lot – and each one was listened to again one more time for further considerations. Number one still feels like a surprise on the list even though I've sat with it for most of the year.
Consider supporting Nialler9 through our new Patreon – see the tiers available.
---
40.
Anderson .Paak
Oxnard
After the standout 2016 album Malibu where Anderson .Paak established his greatness with soulful warmth and light, Oxnard switched up the tone with a Dr. Dre-executively produced album that wasn't entirely the work of an auteur. Paak is undoubtedly a huge polymath talent as he's proven to a growing fanbase, and Oxnard aimed higher and more mainstream, which feels like Dre had flooded Paak's singular vision. There's less-lofty, less soulful subject matter but when .Paak is firing on all cylinders – as he does 'Cheers' (with Q-Tip), 'Saviers Road' and the radio-friendly 'Tints' (featuring Kendrick Lamar), his talent shines through.
39.
Connor Youngblood
Cheyenne
The debut album from Dallas native Conner Youngblood is a love letter to the art of travel. Subdued and nuanced, the blend of folk and ambient heard throughout Cheyenne is the perfect soundtrack for those taken by wanderlust. That being said, Cheyenne doesn't feel like the product of countless hours in the studio. The album, in the micro and macro, feels like it exists out in the places from which it was inspired.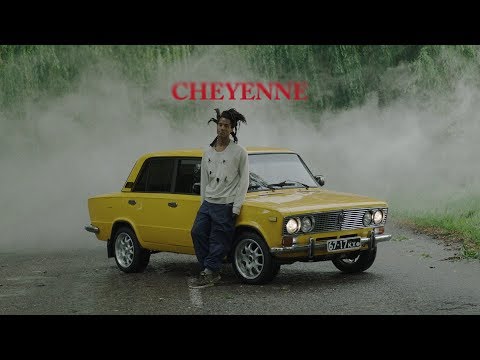 38.
Cardi B
Invasion of Privacy
The rap superstar of 2018 took her crown with by evolving from the minimal trap hit 'Bodak Yellow' to a well-rounded album of hip-hop that established her as much more than a IG personality. Invasion of Privacy proves Cardi isn't a passing fad. In 'Drip' with Migos, she has produced one of the rap songs of the year, while on tracks like 'Best Life', 'Ring' and 'I Like It', she grows her core sound into pop and salsa-flavours. Cardi asserts herself by crushing her raps with versatility and dominating all of the album with ease. "Only thing fake is the boobs," as she so ably puts it on the opening track.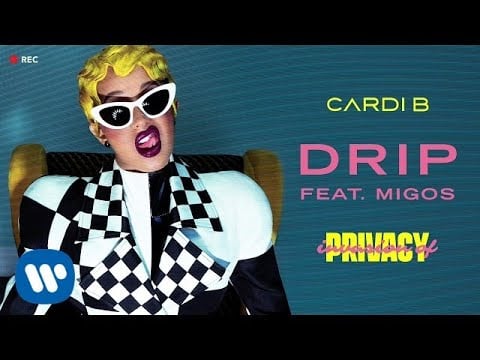 37.
Christine & The Queens
Chris
Héloïse Letissier followup to her breakthrough multi-lingual debut silos the French and English versions of the album to two discs / sides but there is no escaping obfuscation of lyrics that make for a charming and off-kilter listen. Letissier wears an eighties synth-pop and funk like a cape throughout Chris gives the album an immediate identity on an album where the artist is blurring gender. There are undeniable big pop moments in the Dam-Funk-produced 'Girlfriend' and 'Doesn't Matter' but wherever Chris goes, the melodrama, craft and compassion of the artist shines through.
36.
The Redneck Manifesto
The How
In terms of returns to recordings after a long absence, The Redneck Manifesto's The How is one of the most beautiful anomalies of the year. The legendary Dublin group's first album in eight years feels vibrant and contemporary. The How is entirely devoid of nostalgia, preferring instead to look ahead. 'Djin Chin' is an absolute highlight, blending the intricate melodic patterns of math rock with the rhythmic sensibilities of nu-jazz groups like Badbadnotgood. This is not a reunion album by any metric and should never be approached as such. The Redneck Manifesto have proved on The How that they're still at the very forefront of the instrumental rock movement.
35.
Wyvern Lingo
Wyvern Lingo

Wyvern Lingo's self-titled album arrives on the back of a good few years of graft and songwriting, playing live and working things out in front of audience and it's shown on this debut. 'I Love You Sadie' is the band's most immediate track, my Irish song of last year, The album fleshes out and expands upon that polished R'n'B sound with harmonious intent and a keen eye on real-world events. It's a fine debut and one that endured many listens this year.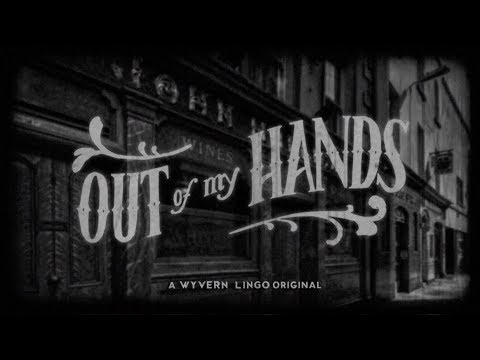 34.
Let's Eat Grandma
I'm All Ears
Rosa Walton and Jenny Hollingworth first started making music together at the age of 13 and by the time, their songs were shared with the world, the English pair had developed a close bond that made them seem like kindred spirits to the twins from The Shining. That their music could be described as nursery rhyme eerie freak folk from down the rabbit hole (they called it "experimental sludge pop") only reinforced the aesthetic. Their debut album I, Gemini then was unique and interesting but largely unsatisfying, a curio of youthful inventiveness.
With this year's followup I'm All Ears, at the age of 19, Let's Eat Grandma threw themselves into feverish pop music that draws from synthesiser textures, acoustic loops, deep rolling basslines and a more direct melodic approach but they didn't sacrificed their eerie otherness. Delightfully other and unique.
33.
Hubbabubbaklubb
Drømmen drømmerne drømmer
Norwegian synthwave group Hubbabubbaklubb finally released a debut album this year and it was worth the wait. Filled with tight grooves and explosive synth ornamentation, the group have tapped into a Giorgio Maroder-esque style of electronic music production. Album highlight 'Mopedbart' is the perfect example of the group's ultra-slick sound design. A track which blends 70s funk rhythms, synthwave aesthetic and pop melodies into one blissful whole. Music that oozes cool and charisma at every note.
32.
Khruangbin
Con Todo El Mundo
The Texas psychedelic trio Khruangbin's second album continued their fine run of psychedelic laid-back band music. The band meld "60's Thai funk, 70's Persian rock music, and 80's Algerian symphonia" with light funk and improvisational touches while the rhythm section keep things rolling nicely. Con Todo El Mundo i sprightly and effective music to groove to.
31.
Teyana Taylor
K.T.S.E.

The long-awaited second album Teyana Taylor closed Ye Season – the five albums produced by Kanye in Wyoming. It was also the one that suffered the most from Kanye's malleable and last minute production and tracklisting decisions with Teyana apparently left disappointed with the final result as promised songs were left off.
Despite this, K.T.S.E. is a superb R&B record. Taylor shines on the vocal front throughout and West returns to the sound that made his name – flipping old soul samples with aplomb. But, it's Teyana's album, whether she's fantasising about a threesome on '3Way', cautioning about backstabbing friends on 'A Rose In Harlem' or playing the role of the ballroom queen on the surprising vogue-ready 'WTP'.

2018 Best of | Best albums | Best songs | Irish albums | Irish songs | Club tracks | Guest selections