Body & Soul Festival does things differently. The festival on the grounds of Ballinlough Castle doesn't just erect some tents and hire stages, it builds bespoke areas to house music and people, it embellishes them with installations, art and a thoughtfulness that makes for a special experience, taking in a walled garden, custom-built bars, an amphitheatre, woodlands and much more. You can read more on the festival's ethos in my interview with festival director Avril Stanley.
There are a few must-visit areas at the festival, Wonderlust in the walled garden features thoughtful talks during the day, with music at night and bingo and performances in between. It's a perfect place to hang out and with the Happy Pear just around the corner, a good place to stop for food. Tree Haus, curated by Homebeat will host a haven of great Irish music and on Saturday and Sunday in the woods. We are giving it some Vinyl Love from Noon to 5pm at Tree haus with over 20 DJs playing 7 of their favourite 7″s on rotation. Stumble upon a cottage late into the night done up like the living room of filmmaker Myles O'Reilly and you will have found the Arbutus Yarns theatre with its sense of lawlessness and creativity. Or how about some special cocktails and tunes at The Glasshouse? Vodafone Centre Stage will also be there for with a full array of comedians at the Vodafone Comedy Tent too.
Before we get into the live acts, here are just some of DJs worth a dance to down there this year: Get Down Edits, Sally Cinnamon, Decent Perks, This Greedy Pig, Mother, Hidden Agenda, Laura Bap To The Future, Stevie G and Donal Dineen.
Here are 20 bands and artists to catch at the festival.
---
1. Kiasmos
Sunday
Icelandic composer Ólafur Arnalds and Faroe Islands' synth-pop musician Janus Rasmussen's Kiasmos project mixes glacial electronics with a classical grandeur, creating minimal dance music from disparate textures. As they showed in the Opium Rooms in April, their live set hits hard with beats and beauty.
---
2. Super Furry Animals
Saturday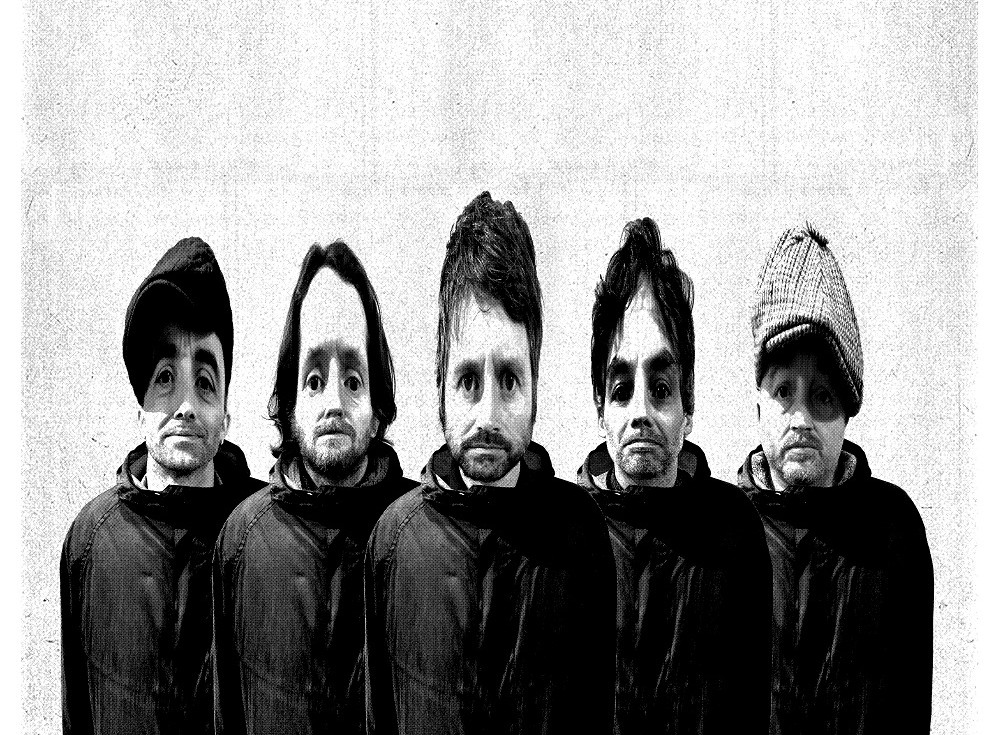 There is no better place for the return of the Welsh pop weirdos than the amphitheatre at Body & Soul. Expect a smattering of Yeti and Power Ranger costuming among the catalogue of electronic, folk and psychedelic gems. If anything, their stature as one of the UK's best bands has grown since they were away.
---
3. Austra
Saturday
Katie Stelmanis and band create twinkling night-time dance atmospheres with synths and operatic vocals. Shake it out.
---
4. Talos
Saturday
Eoin French sound draws on ambience, reverb, falsetto and honey-eyed song craft. Live with a full band or as a solo musician on piano, his performances were among the best I saw last year.
---
5. Rhye
Sunday
Mike Milosh and Robin Hannibal's project produced a sophisticated collection of music that is informed by things that maybe aren't considered cool – disco-lite and soft jazz, lounge-fun. The result is emotional R&B songs with love at its heart. This will be their first Irish show.
---
6. Dan Deacon
Friday
There ain't no show like a Dan Deacon show. Whether he's picking out audience members for dance offs, forming a conga line around and outside the venue or generally shattering the barriers between performer and audience, Deacon's live show is a must see. With new album Gliss Riffer presenting a deeper compositional side to the Baltimore music, his Body & Soul performance may be a re-invigorating highlight.
---
7. Somerville
Sunday
Galway's Maria Somerville makes slow, moving music with the barest of instruments and the most delicate of touch. She hasn't been giving much away of late so the festival will be an opportunity to see how that slow moving sound is progressing.
---
8. Shookrah
Saturday
Cork funk and soul eight-piece band Shookrah burst into my conscious with the righteous and celebatory 'Woman'.
---
9. Hare Squead
Friday / Saturday
A trio of rappers from South county Dublin still in their teens, Jessy Rose, Tony Konstone and E-Knock move between rap, R&B and pop and do it with a full band with backing singers and a barrel of youthful exuberance. A glimpse of the future.
https://www.youtube.com/watch?v=aOuGOLDSmz4
---
10. Natalie Prass
Sunday
Having sat in the wings as Matthew E.White's career was taking off, this year was the time for Prass and her classic songwriting with the honeyed voice to take her own impact. White's Spacebomb records released Prass' self-titled debut album this year to great acclaim and Body & Soul will be her third appearance in Ireland after a support slot with Ryan Adams and a solo show in Whelan's.
---