Electric Picnic 2019 is knocking on our door. Ireland's biggest festival offers up a platter of international names and major players each year and it's easy to get lost in the appeal of big artists who will definitely draw huge numbers. Remember though the Irish music industry is for life and not just for festival Christmas so try your best to catch and support some of the fantastic Irish acts on this year's lineup.
We've put together our guide for Irish acts to check out at Electric Picnic this year. These acts cross all genres and corners of the country but the one thing they have in common is their all-year-round grinding to make the Irish music scene the exciting and eclectic world it is. Catch any of the following acts at this year's Electric Picnic and you might just find your favourite new band.
More from EP?
The Nialler9 Electric Picnic DJ Mix
Stage Times 2019
Our top 10 Irish acts @ Electric PicnicOur top 10 international acts @ Electric Picnic
Here's our top ten new Irish artists on this year's lineup.
---
1.
Powpig
Jerry Fish Electric Sideshow, Saturday, 6.40pm
Limerick's best girlband Powpig have just been announced as the supporting act for Girl Band's upcoming Vicar Street dates so it's time to get acquainted with them before the big show. Their lo-fi punk veers between dream states and full-on thrash out eclecticism making for an exciting palette of sound that's threaded together by unwavering charisma. Catch them for an energetically scrappy set.
---
2.
Kyoto Love Hotel
Village Hall, TBA
Kyoto Love Hotel are a band to look out for. The Tipperary electronic duo have only a couple singles under their belt but have already been selected for this year's Ireland Music Week and are making small waves with their introspective, gentle electronic sound. A recent stellar performance at Limerick's ALL IN mini-fest showcased a penchant for swelling textures, immersive emotion and Laura Sheary's impressively haunting vocals. 
---
3.
Proper Micro NV
Body & Soul Stage, Sunday, 3.30pm
Experimental electronic act Proper Micro NV has been doing the festival rounds across Ireland and the UK winning crowds over with their esoteric sounds and theatrical stage show. Proper Micro NV's 2018 debut album Dormant Boy was a measured take of hushed electronic and late-night emotion and their set promises to be the perfect opportunity to get down and get weird at Electric Picnic. 
---
4.
Alex Gough
Three Made By Music Stage, Friday, 6.55pm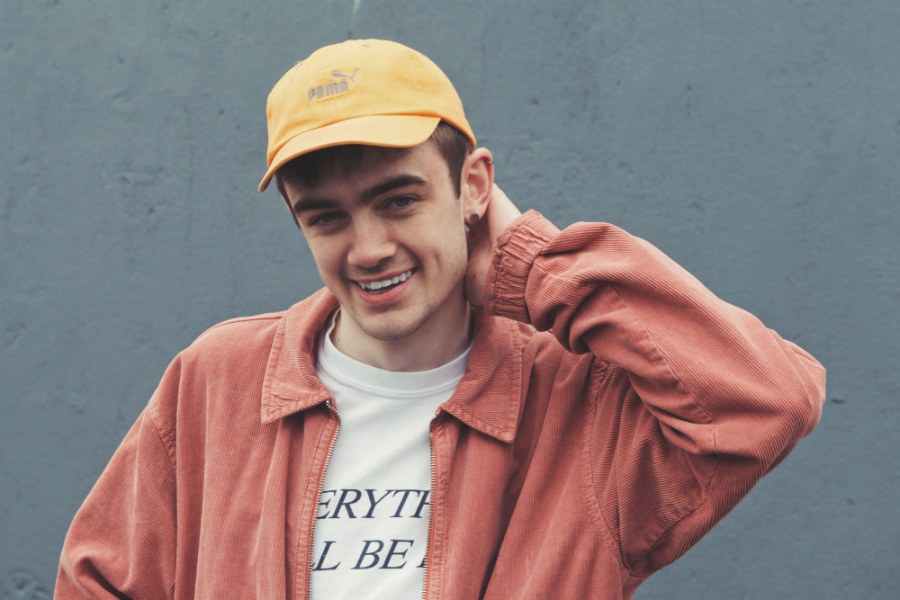 Rising rapper Alex Gough has been doing serious numbers online with his groove-driven laidback hip-hop. A member of Waterford collective Anomaly, Gough's tongue-in-cheek, bouncy approach makes for the perfect festival bop. His live show has seen a recent expansion with the incorporation of a 4-piece band so get in for a live singalong of catchy numbers like this year's infectious single 'Breakfast'.
---
5.
JarJarJr
Village Hall, TBA
Hip-hop producer Jarjarjr has spent years in his bedroom honing his craft before emerging in recent months to play just a handful of Cork/Limerick shows. It's a rare occasion to see the Cork man in a live setting and it's even more exciting since the release of debut RadioJuicy EP. Expect smooth beats and a total chill-out zone from one of Ireland's most talented producers.
---
6.
Cherym
Salty Dog, TBA
If you're looking for a quick mosh at this year's Electric Picnic, Cherym are the band to see. The Derry trio's 90s tinged punk rock blends high tempo riffs and propulsive drums with poppy singalong melodies for a bouncy yet heavy blast. Cherym operate in short, fast and anthemic terms and make for a sugary rush of fun. 
---
7.
TPM
Trailer Park, TBA
Dundalk's favourite brothers have been lighting up the Irish festival scene all summer with their raucous live sets and anthemic working class anthems. Memorable sets at Body & Soul and Knockanstockan have cast them as a perfect Irish festival act and their spitfire boom-bap hip-hop styling and charismatic stage interplay is sure to win them a whole new set of fans.   
---
8.
Endrift
Anachronica, TBA
Dublin based DJ Endrift is a consummate crate-digger specialising in electro and techno. Her eclectic range and talent for hunting out lesser-known cuts will ensure the Anchronica stage is treated to a selection of leftfield but no less danceable tracks that will have the crowd shouting 'any track id?' well into the early hours. If her Record Store Day mix for Dublin Digital Radio earlier this year is anything to go by, Electric Picnic better be ready to move. 
---
9.
Scary Éire
Salty Dog, Friday, 1am
Irish hip-hop pioneers Scary Éire are reuniting for a one-off show and this one's going to be special. The first-ever Irish hip-hop signed to a major label, Scary Éire laid down the foundation for the thriving hip-hop scene that's been building hype over the last few years so make sure you catch them for their unique blend of rap, trad and punk.
---
10.
Bríen
Anachronica, TBA
Soft Boy Records producer Brién will be trading in his production tools for an Anchronica DJ set. While the Belfast artist's 2018 EP Tandem was a whirl of lo-fi hip hop goodness, his DJ mixes blend hip-hop, funk and anything with a groove for a treasure trove of summertime vibes.