"Fine girl ya are!" The Mary Wallopers – release 'The Holy Ground'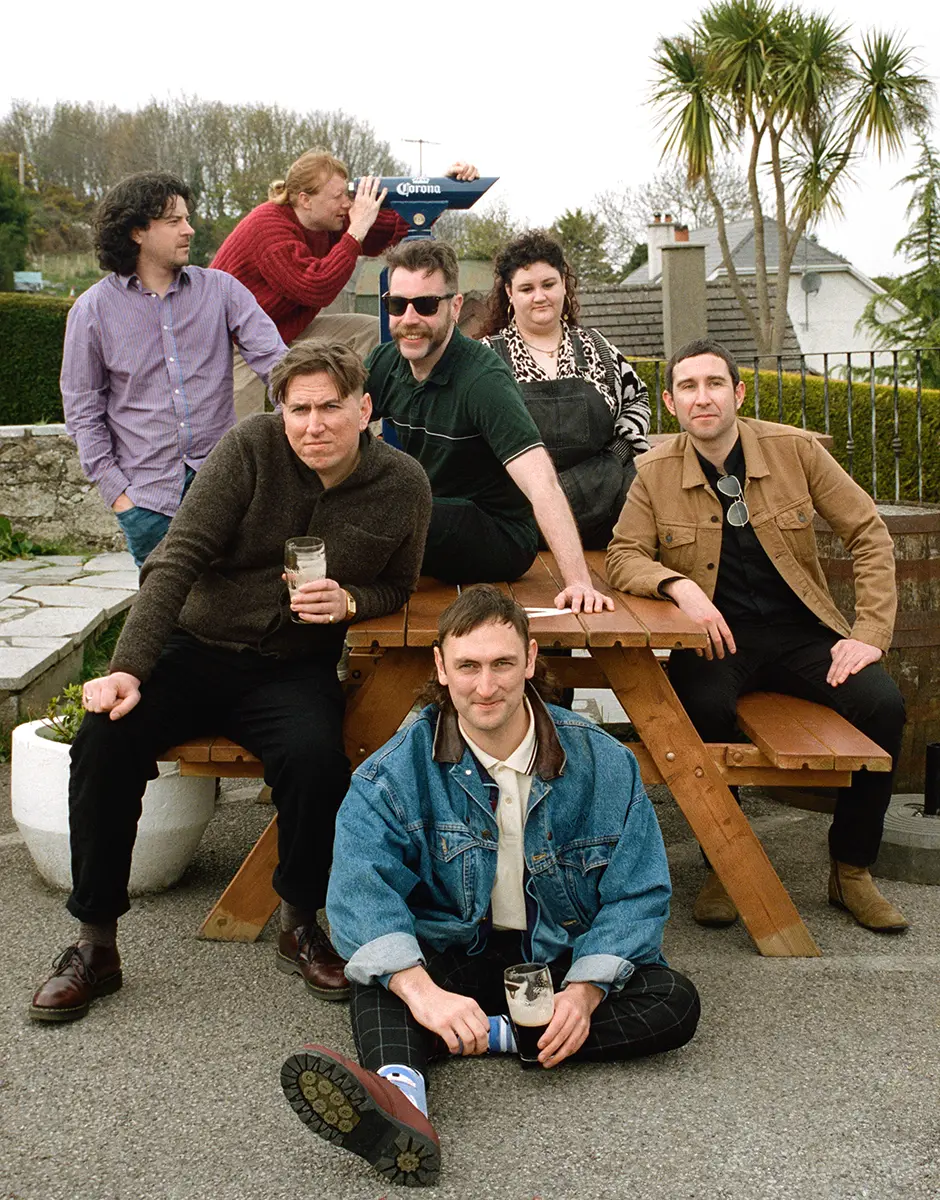 The Mary Wallopers. Photo: Sorcha Frances Ryder.
The Dundalk trad seven-piece band The Mary Wallopers have released a recording of a traditional song they play live a lot called 'The Holy Ground'.
It's a song known for its refrain "Fine girl ya are!" and originates in Cobh, County Cork, and has been performed by The Dubliners and The Clancy Brothers in the past.
"The Holy Ground is a song written about a place in Cobh, County Cork where sailors would stop off on long voyages across the Atlantic. Despite the name of the place there were little-to-no churches, instead it was the town's red light district where all sorts of fantasies could be realised."

Charles Hendy
The song is released ahead of their UK tour this May, followed by three sold out Academy, Dublin, shows, Sea Sessions and Electric Picnic Festival appearances.
The band's self-titled album scored highly in our best of albums last year.
The Mary Wallopers Irish Dates

3rd, 4th & 5th June – THE ACADEMY
18th June – SEA SESSIONS
1st – 3rd September – ELECTRIC PICNIC
About The Mary Wallopers
Seven piece band The Mary Wallopers were formed by brothers Charles and Andrew Hendy and their friend Sean McKenna traveling the length and breadth of Ireland singing and collecting songs. Their early live performances exuded a raw energy and their self-titled first album perfectly captured their sound and ethos, one filled with warmth, intimacy, chaos and enough sparks ready to light any fire. They are working on a new album which will be released later this year.