There's lots going on across the city this weekend, a quick look at our gig guide will confirm as much.
One event you should definitely have at the top of your list is Syrias Vibes with District Mag & Nialler9.
Syrias Vibes by SCOOP is a non-profit organisation which supports humanitarian/medical projects in Syria and Iraq, usually via throwing some pretty amazing shindigs. Ourselves and District Magazine have teamed up with them to host the brightest and best in Irish hip-hop right now at the Grand Social. The event starts at 8pm, tickets are on sale now at €10+ here.
So, who's playing?
Mango Dassler X Tara Stewart

Ah, our ace in the hole. We've had special guest billed for Friday night since we announced the event and we're delighted that it's going to be Mango Dassler performing b2b with Tara Stewart. Mango Dassler is, of course, one half of Mango X Mathman. They're Dublin's best grime act and very much on the up and up at the moment, just check out their recent Studio 8 live performance for proof.
Tara Stewart is a DJ, 2fm radio presenter and journalist. A strong advocate for the domestic music scene, Stewart has been instrumental in the promotion of Dublin's finest urban talent. Her interview with Dua Lipa in District Magazine, from earlier in the year, is among the most insightful and well rounded we've read all year. The pair will be going b2b till the wee small hours. Absolutely not to be missed.
Why-Axis

One of Irish hip-hop's brightest rising talents, Why-Axis's Airplane Mode mixtape stands among the best domestic releases of the year so far. An artist featured on our KnockanStockan recommended list way back in July, we're still enjoying tracks like 'Fly With Me' and 'Airplane Mode' nearly three months later. A background in production and a strong attention to detail marks the mixtape as a cut above much of what the artist's contemporaries are releasing. A recent RTÉ pulse performance of single 'Airplane Mode' showcases just how well the concurrent hip-hop, funk, soul and pop sounds work together in a live setting.
With the release of 'High', his new single, last week Why-Axis seems set on adding to the already stellar year he's had so far. Be sure to catch his set on Friday night.

FYNCH

Signed to District recordings, FYNCH is a hip-hop artist with an ear for lo-fi instrumentals and true to life observations on the modern day Dublin urbanite.
His Mixvape EP was released in June of this year and the artist has been going from strength to strength since. FYNCH stands out on this list for the dry humour littered throughout his lyrical content. Check out his single 'Me And Jesus Are Cool' to see what it's all about. Props to the artist are due for coining the term D-Unit. Wicked.

Alfie South & Donkobz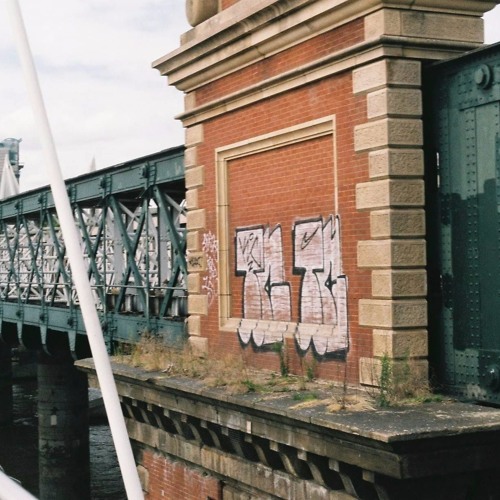 A pair of Dublin-based MC's whose material verges onto the darker side. Gritty and often aggressive, both Alfie South and Donkobz's recorded material spin tales of misspent youth and excessive lifestyles. 'Pigeonz', the pair's collaboration together, boasts a Dilla inspired beat and a ton of chemistry shared between two talented MCs.
The pair identify themsleves as part of a new Dublin based collective which includes musicians and graffiti artists, more to come from them throughout the year. With little in the way of social media presence and a limited discography of released material, it's hard to know what to expect from Alfie South and Donkobz's set. Everybody loves a good mystery.
On top of all of those fantastic live performances, we'll have DJ sets from Syrias Vibes' own Calvin James aswell as from Phil Long and David Hargadon. See you there.