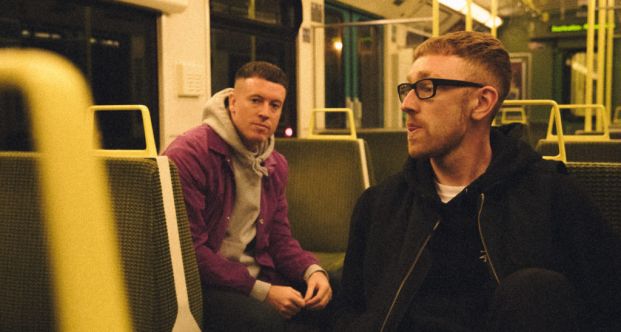 Body & Soul is imminent. The festival is beloved by many, a free-spirited and inclusive weekend of music celebrating the summer solstice. 2019 marks the festival's 10th anniversary, a mighty achievement in its own right.
The festival has made some changes this year and is trying out some new things. One of the biggest new features is the inclusion of the Hennessy Sound Lounge and the festival's partnering with the brand for specialised stage curation.
We covered the Sound Lounge extensively last year. In brief, it's an oasis for music heads. A designated area where certain guests are interviewed about the music in their life and asked to share some of their favourite vinyl records from their collection. The Sound Lounge took place in Hen's Teeth last year and Body & Soul is the first time Hennessy has taken the setup to a festival.
Of the many standouts the Sound Lounge offers audiences, Toby Hatchett's custom sound system must be at the top. It's an audiophile's dream.
All of this piqued our interest, so we had a chat with producer, DJ and Irish hip-hop ambassador Adam Fogarty, aka Mathman. Mathman is not only going to be chatting with the Sound Lounge staff on Friday, but he's also due to play a rare UK Garage vinyl only set at the stage the next day. On top of that, he's been tasked by Hennessy to curate the lineup for the Midnight Circus on Friday. We began by discussing his initial feelings on being approached by Hennessy to be involved.
"It's a brand that's kind of been synonymous with hip-hop over the years," Fogarty repliies. "So the fit for me was natural and I felt that they were gonna really do this in a real way. The beautiful thing is that Hennessy gave me complete control and complete freedom to get and curate whoever the hell I wanted on the stage".
Looking through the Midnight Circus' lineup for the Friday, I believe him. Acts like IAMDDB, Octavian and Ms. Banks are of that insider's insight, on the verge of exploding into the mainstream. It's a bill that could only be curated by someone whose bled hip-hop for a lifetime.
A strong female and Irish presence on the list are indicative of the kind of musical ambassador Fogarty is.
"A really important thing for me was to have female representation on the stage and also to have as many Irish acts as I possibly could. The beauty of this stage is now that 50% of all the acts are Irish, which is really important to me – because I do believe the talent in this country can stand shoulder to shoulder with its international counterparts."
While Mathman would have a vested interest in that last statement, as one half of Mango X Mathman, there's not many in the know who'd disagree with him.
"So we've got Kneecap in there, we've got, obviously Mango X Mathman and we've got Jafaris. You know, if we had a couple more days at this stage I would have even more Irish acts. But we only have a Friday this year, we have a limited amount of time. So to have 50% on the stage is an amazing thing for me and something I'm really proud of."
With Jafaris, MXM & Kneecap all lined up, not only is Irish hip-hop represented but three distinct variations of it. "If you look at Jafaris, which is kind of quintessential hip-hop in its nature with some real kind of commercial leaning to its sound. Then you have MXM which is more kind of grime and bass driven and then with Kneecap. For me, it's very hard to define or put Kneecap in a box with their sound cause they do a lot of different things. But I felt that it was important. I just felt it was important to have that represented on the stage too, cause what they do should be represented or given a profile."
One last noteworthy facete of Friday's Midnight Circus proceedings is the high energy, high-intensity live performance each of the acts will bring to the table. It's a proper, business end Friday lineup – something Adam knew would be demanded. "If you look at the lineup, every single one of those acts brings a high energy show. Their performance will be high energy performances. So I really think from beginning to end, the stage is going to be rocking. No matter the act that's on."
Apart from being on curation duties, Fogarty is also due to be interviewed at the Sound Lounge and on Saturday play a UK Garage vinyl-only DJ set. Mathman is a self-admitted vinyl head, one who's been building a collection since he was 14. "Yeah, the mad thing was I was actually buying records, I'd go into all these stores like Abbey Discs and Tag, I would be buying records before I even had a set of decks to play them on."
14-year-old Fogarty's reasoning was solid, "Some of my peers when I was growing up, they were DJs before I ever was. They used to tell me about these things called promos and white labels and stuff like that. They'd say with these things, there's only ever a certain amount of them ever pressed, so there might only ever be 100 of these available in Ireland, maybe 20 of them in Ireland – Whatever it might be. So at 14 years of age I said to myself, so I still don't have enough money to buy my decks but I can't let these records kind of disappear into the ether and never get my hands on them."
These early records would be religiously taken home, to "play them on my mam and dad's old record player..I'd invite all me mates around. Like 6 or 7 8 of us would just sit in a room listening to dance music records, one after the other. Like 8 or 9 minute versions. It's kind of laughable now but it was great fun a the time cause it was a whole new experience."
It's exactly the sort of musical upbringing you'd want the man in charge of booking your stage to have. So it's no wonder that Hennessy has put their trust into Mathman. For all you Body & Soulers, his Sound Lounge chat, UKG vinyl set and Midnight Circus curation are absolutely not to be missed.
There are still some tickets on sale for Body & Soul, you can get your hands on them here.
---
Mathman kindly shared some tracks you can expect to hear at his Sound Lounge talk and vinyl set.
Tina Moore – Never Gonna Let You Go
Color Girl – Joyrider
Roy Davis Jnr – Gabriel
MJ Cole – Crazy Love