Highlights:Two Door Cinema Club, Lumo Club, Colleen 'Cosmo' Murphy, Negro Impacto & Friends, Dublin Modular, London Astrobeat Orchestra, Rufus Wainwright, Thurston Moore, Bell X1, PU$$YRAP, Girlpuppy.
All door times are 7:30pm/8pm unless stated. Check links for full prices.
---
Skip to day: Tues | Wed | Thurs | Fri | Sat | Sun | Mon
---
Tuesday July 18th
Girlpuppy @ The Workman's Cellar
Atlanta indie-rock artist, 'Swallow'
Ladies First @ The Grand Social
6 female-fronted artists play live: Emma Williams, Flubah, Sweené, K+L, Saibhin, Boringbrxwneyes.
Lulu's Jazz Club @ Whelan's
A night of new improvised music. Almonte/Whyte/McCarthy
Ruby Sessions @ Doyle's (8:30pm)
Weekly Tuesday acoustic night in aid of Simon Community. See link for acts playing every week.
---
Wednesday July 19th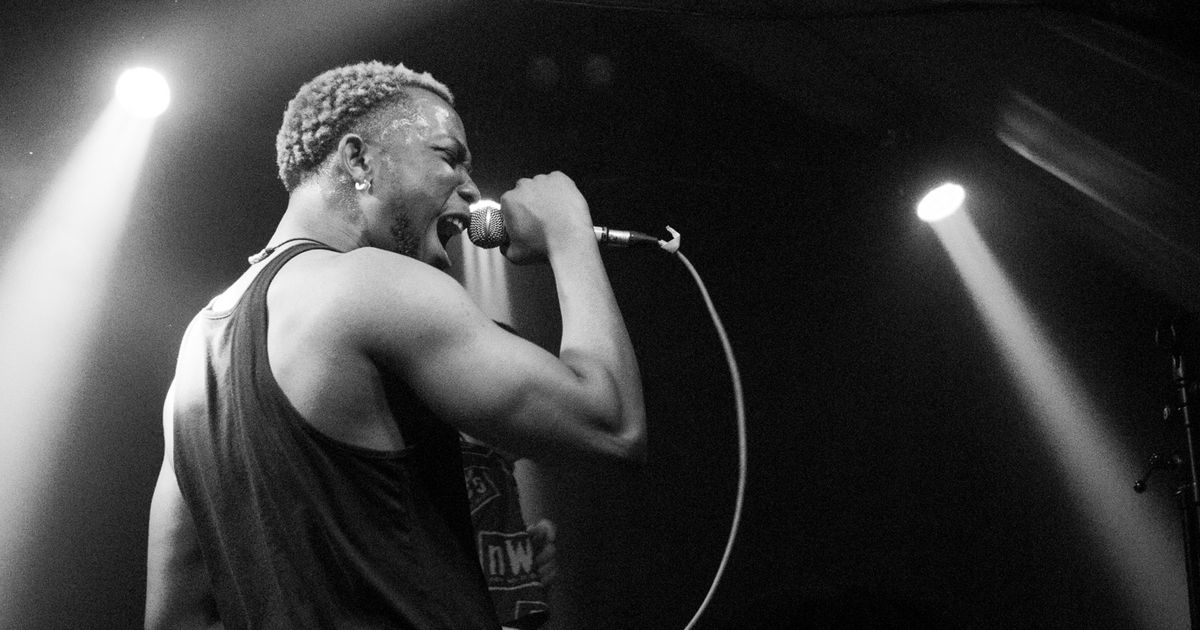 Fortune, Danzi, Kid Kuba And DJ OJ @ The Sound House
The Jameson Connects gig series.
BERRI @ Arthur's
Irish Women in Jazz Podcast Presents
---
Thursday July 20th
Two Door Cinema Club @ Iveagh Gardens
NI indie pop band with support Lucy McWilliams. 'Wonderful Life'
The Sleaze, Denim Teeth @ The Grand Social
Irish indie band double header.
The BackRoom Dispatch @ The Cobblestone
Three songwriters – Clara Rose, Keith Burke, Cathy McEvoy, backed by the Back Room Dispatch house band. Special guest: jazz singer Eithne Cunningham
Life on Venus @ Lost Lane
Female-based lineup with Lavery, Tara Devi, Mia Yermeche and Eluna
Sorcha Richardson, Shiv @ Camden Recording Studios
Free in Dingle Unplugged gig presented by Loah, a singer-songwriter and composer known for her unique blend of African and Irish musical influences.
Leila Jane @ The Workman's Club
Soul singer-songwriter.
Quilts & Acoustics Vol 4 @ Little Whelan's
Eoghan Daly, Nessa McHugh, Harry Fennell and Trophy Wife.
Carron @ Whelan's Upstairs
Folk pop sisters Méabh and Mella Carron formed this now trio. 'Right Time'
Adore, DryEyes, The Lovely Good @ Whelan's
Part of the free-in Summer Watch series.
Live Jazz @ Dashi
Weekly live jazz night in the basement with band leader Dylan Lynch of Soda Blonde/Moondiver and friends.
Dance to the Underground @ Fibber's (9pm)
Punk drag, glam, goth, dark wave and more.
Hidden Love @ Dashi (11pm)
Spedned b2b DJ Optik All Night Long
---
Skip to day: Tues | Wed | Thurs | Fri | Sat | Sun | Mon
---
Friday July 21st
Festivals
Forest Fest @ Emo
James, Peter Hook & the Light, Ash, Proclaimers, Nik Kershaw and more.
---
Thrust Collective's Lughnasa day party @ Phase Space Studio, Rathgar (4pm to 10pm)
BYOB event with visual art exhibitions, performances and sets from púca púca, mooncup and Florbit. "Pagan festival party"
Euroworld @ The Racket Space
An Irish-based experimental electronic hip hop label, radio show and event series ran by svhymns and yeire13.
Bell X1 @ Iveagh Gardens
with special guests Talos. 'Haint Blue'
Time Tunnel Presents Gleesonfest @ The Sound House
Celebrating the life of Luke Gleeson with a live gig.
Summer of Soul: Toisin, Tadhg and more @ The Workman's Club
A politically conscious gig by the Harlem Music Festival of 1969, to fight against Racism, Queerphobia and Fascism.
Autre Monde @ Whelan's Upstairs
Dublin alternative band. 'Sensitive Assignment, Parts 1​-​4'. Support Hamer Place, Shocking Grapes.
Mik Pyro @ Whelan's
Launch of new solo album. 'Nothing More To Do With The Man' featuring MayKay
Sonntag @ Hang Dai Chinese (11pm)
DJs in the best Chinese restaurant in Dublin.
Sweatbox Birthday @ Here & Now (11pm)
9 years celebration with poppers and cake for the old school gay house club.
Solace Space presents Rey Colino @ Tengu (11pm)
Belgian DJ, owner of the Kalahari Oyster Cult label. Plus Fhionn and Cashper
PU$$YRAP PRESENTS: IRISHPU$$Y @ Wigwam (11pm)
Jody Simms (US), SHADEDBYNATURE (UK), DJ Shaz (IRE), Big Cheeks (IRE) and BBYAMAZON (UK).
Marcus O'Laoire & January Winters @ The Pyg (10pm)
House music expected.
The Girl's Room: Hot Girl Summer @ The Workman's Club (11:30pm)
The Girl's Room is a club event for women and non-binary folks inspired by the experience of the girl's bathroom on a night out.
---
Saturday July 22nd
Festivals
Forest Fest @ Emo
Sister Sledge, BellX1, Alabama 3, Pillow Queens 49th & Main, The Riptide Movement, Sharon Shannon, Kila, The Frank and Walters.
---
Negro Impacto & Friends @ Hen's Teeth (2pm)
Day party with Papa Romeo, Shiv (DJ Set), Bella Festa, Handsome Paddy, Bobofunk and more.
Dublin Modular @ The Complex (3pm – 8pm) / (8pm – 1am)
Delay and Attack Day/Night Parties are two separate events.
Choki Biki 3rd birthday @ Hyne's Bar, Stoneybatter (2pm – 10pm)
Australian UKG and breaks DJ/Producer IsGwan headlines along with NATMAC, Sharpson, Neil & I, HRLA's CLUR, and Choki Biki Residents MICK, Frame Shift and 2step.png.
London Astrobeat Orchestra @ The Grand Social
Performing the music of Talking Heads.
Imelda May @ Iveagh Gardens
Irish singer-songwriter and soulful vocalist.
Eyesore & The Jinx @ Whelan's Upstairs
Liverpool fidgety indie trio. 'Jitterbug'
Rufus Wainwright: Folkocracy @ NCH
Wainwright revisiting his roots, of childhood summers spent at folk festivals and watching his famous family on stage.
Seba Safe @ Whelan's
Irish singer-songwriter. 'Rainy'
Search Results & Thee U.F.O @ The Workmans Cellar
Irish alt-rock bands are on an Irish tour together, also playing Belfast Friday .
Joe Maxi, Blue Slat, Petrichor, Tonedeaf @ Bello Bar
Four Irish rock bands on the bill.
Schmoney Moves @ The Workman's Club
Wet T-shirt Competition's night features a rap cypher and live performances with Kayleigh Noble, Skull The Pierre, Flexx Carter & more.
Damaged Goods @ Thomas House (9pm)
DJ playing Post-punk, new wave, alternative music from across the decades
Club Comfort: Costa Del Comfort @ Commercial Rowing Club Inchicore (10pm)
Selky, Drua, Roo Honeychild, Roibi
Firehouse Skank @ The Racket Space (10:30pm)
Reggae and dub soundsystem night.
Lumo Club with guest Laine @ Tengu (11pm)
laine is a Dublin-based DJ whose sets encompass deep house, disco house, garage, trance and electronica. Lumo Club play disco, edits, electronic, pop, '80s, Italo, '80s jams, 90s/2000s dance, curveballs and classics. Laine Mix.
Colleen 'Cosmo' Murphy @ Hang Dai Chinese (11pm)
Mothership Connection & Hang Dai presents the UK-based legendary DJ.
MOSHPITT @ The Sound House (11pm)
Drum & Bass Boiler Room-style rave with the DJ in a cage.
ELMNTS x Orbit @ Bad Bob's (11pm)
dublime b2b Cobes, Collie, Dolan b2b Camela b2b Ryan Healy
---
Skip to day: Tues | Wed | Thurs | Fri | Sat | Sun | Mon
---
Sunday July 23rd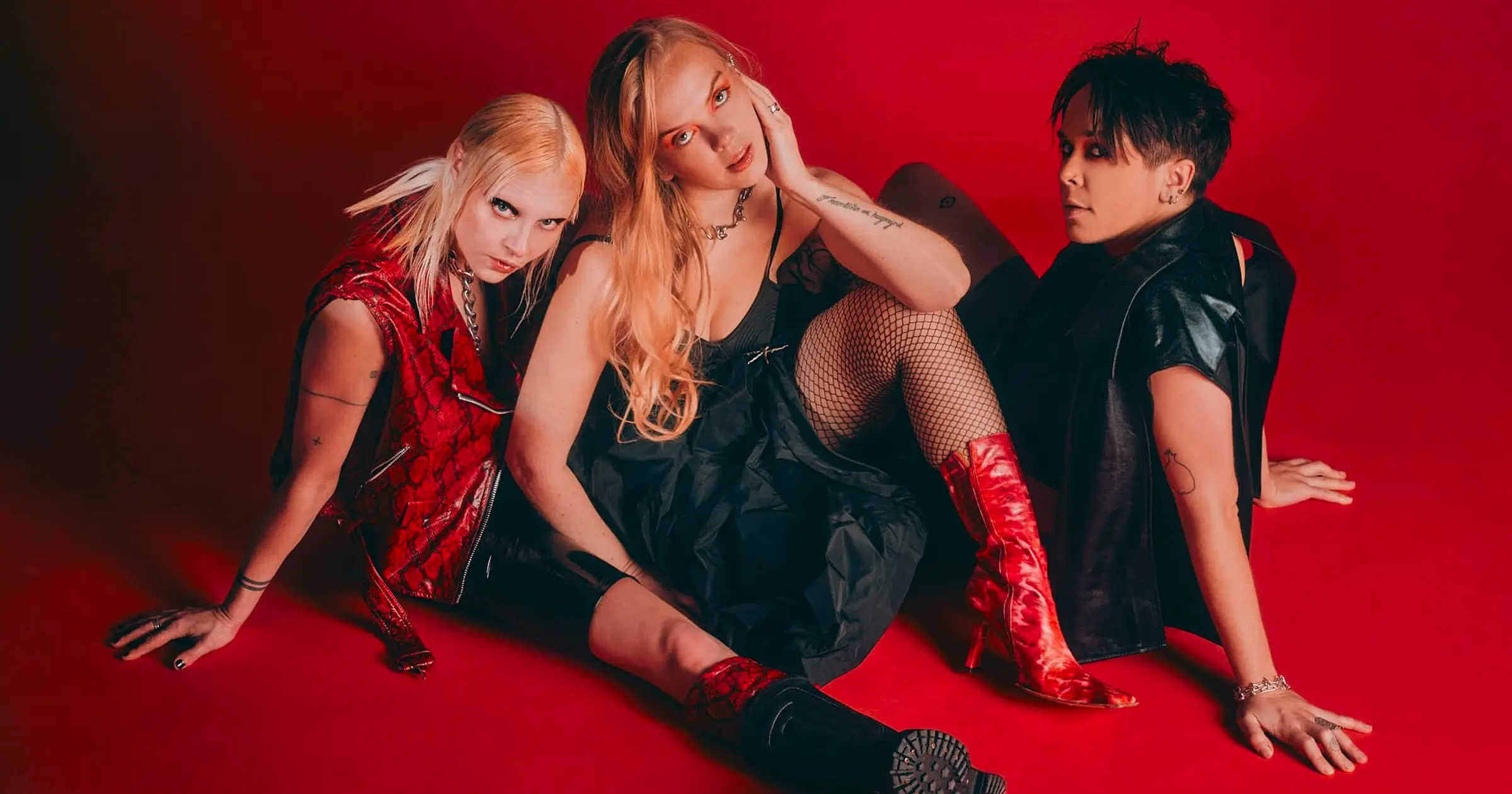 Festivals
Forest Fest @ Emo
Suede, Gabrielle, Paul Brady, Suzanne Vega, Dream Wife, Duke Special, Something Happens and more.
---
Reclaim the Mainframe @ Afuera @ 77 (3pm)
Day party with Phil Long, Cignol, Leverrier, JCIE
Little Gem @ Anseo
Little Gem Records experimental music night.

---
Monday July 24th
Thurston Moore Group @ Whelan's
Sonic Youth frontman's other band with mbv's Deb Googe, Steve Shelley, Jon Leidecker and James Sedwards.
---