---
Skip to day: Tues | Wed | Thurs | Fri | Sat | Sun | Mon
---
All door times are 7:30pm/8pm unless stated. Check links for full prices.
---
Tuesday September 6th
Niamh Regan & Niamh Bury @ Pavilion Theatre
Dún Laoghaire Folk Festival with the Galway singer-songwriter.
Agnes Obel @ Vicar Street
Sold out show from Danish composer, singer and pianist
Live Panel Discussion | International Touring @ IMRO (6:30pm)
Moderated by radio's Paul McLoone, this live and in-person discussion featuring Ciaran Walsh (Culture Ireland), Maya Cullen Petrović (Jawdropper) Mick Roe (Faction) and Constance Keane (Fears / M(h)aol)
Ruby Sessions @ Doyle's (8:30pm)
Acoustic night of new music. Seated. In aid of Simon Community.
Richard Hawley @ 3Olympia
Sheffield singer-songwriter.
Amber Mark @ The Academy Green Room
Pop R&B singer. 'Bliss'.
---
Wednesday September 7th
Kevin Morby @ The Academy
Quite a fan of Morby's last few records. 'This Is A Photograph'
Xylouris White & Eoghan Ó Ceannabháin & Ultan O'Brien @ Pavilion Theatre
Dún Laoghaire Folk Festival. Dirty Three drummer Jim White plays Cretan music of original and traditional composition
Ducks Ltd. @ The Workman's Cellar
Foggy Notions presents Toronto/Australian jangle-pop band 'Sheets Of Grey'
The Magnetic Fields @ 3Olympia
Stephin Merrit's alt-pop songwriting project.
Kaleidoscope Night @ Bello Bar
Contemporary night with Amika Quartet + Matt Halpin Trio
---
Skip to day: | Tues | Wed | Thurs | Fri | Sat | Sun | Mon
---
Thursday September 8th
Teke::Teke @ The Grand Social
Seven piece Japanese psych rock band are also playing Clonakilty Guitar Festival. 'Kala Kala'.
Dublin Digital Radio present LIVE @ The Complex (7pm)
Live performances from Clíona Ní Laoí, Reeta Cherie, Niall Delaney and FRAQ
Jackie Beverly @ Whelan's
Irish Indie-folk pop artist launches new EP Temporary State. 'Someone Else'.
Bricknasty, KhakiKid, Bobofunk + Handsome Paddy @ The Racket / Bernard Shaw
The Racket Launch weekend
Plant Bass'd Presents: Organica @ The Grand Social
Curtisy, D*mp, HelloKT, Lychee & PLANT BASS'D Resident DJs.
---
Friday September 9th
Rose City Band & Natalia Beylis & Rosali @ Pavilion Theatre
Dun Laoghaire Folk Festival. Rose City Band is celebrated guitarist Ripley Johnson of Wooden Shjips and Moon Duo.
Errorists, Markas Carcas & The Trail Gang @ Sin É
Drop Dead Twice Fundraiser to help the bar after a fire there recently.
Dressing, Jasmine Wood @ Unit 44
Experimental noise night in Kirkos Ensemble space.
Myles O'Reilly and Friends @ Whelan's
An evening of film, visual art, song and spoken word. The event will open with a screening of Myles short film The Street Where You Live, followed by a packed roster of very special musical guests and collaborative performances.
Lifts, Search Results @ Whelan's Upstairs
Lifts are a 5-piece post-rock/art-rock/post-punk-adjacent band from Dublin. 'Circumstance'.
Garth Brooks @ Croke Park
It's finally happening. FYI… 9, 10, 11, 16, 17 September
TV People @ The Workman's Cellar
Dublin alt-rock band.
RáStyle III @ The Sugar Club
Outstraight Records hip-hop night. G.I., Rebel Phoenix and Pager the Sloth, Wallfella, Curtisy, Bernard-M, Graham, Beano & Garçon.
Really Good Time @ The Racket / Bernard Shaw
Really Good Time play live. The Racket Launch weekend
Phonica: Ten @ The Complex
PHONICA is a multidisciplinary live performance series rooted in Word and Sound, with an emphasis on multiformity and the experimental.
Chantel Kavanagh @ Index / Here & Now (11pm)
Listen to Chantel's Boxed Off set. Support Cody Wong, Eimear Gorman
Club Comfort presents: Bored Lord @ Tengu (11pm)
LA-based Daria Lourd made a name for herself in Oakland's underground rave scene as a top tier selector of breaks and bass and producer of high powered dancefloor weaponry.
SHLØMO @ The Grand Social (11pm)
Vision & Thump present 3 rooms with headliner French techno IDM producer and performer.
California Love @ The Workman's Club (11:30pm)
90s/00s rap jams from Biggie to Missy Elliot, from Dr Dre to Naughty By Nature, from Tupac to TLC, and from P. Diddy to Aaliyah…
---
Saturday September 10th
Fire Draw Near Live Podcast with Ian Lynch & Djackulate @ Pavilion Theatre (2pm)
Dún Laoghaire Folk Festival. Ian investigates and explores the outer boundaries of Irish traditional music and song in all of its myriad forms
Sim Simma Day Party #3 – The Finale @ Pallas Studios (2pm – 10pm)
Sim Simma's last party of the summer is already sold out. Moving Still B2b Ambient Babe Station Meltdown, Queen Beatz, and more.
Left On Stream Beat Battle Final @ Hen's Teeth (6pm – 10pm)
The night will consist of music from Nrthrd and GAPTOOF and DJ sets from Cabal, not to mention a live set from the newly crowned winner of the Beat Battle to top the night off.
Garth Brooks @ Croke Park
It's finally happening. FYI… 9, 10, 11, 16, 17 September
Maija Sofia, Lael Neale, Jana Horn @ Pavilion Theatre
Dún Laoghaire Folk Festival. Maija Sofia recently returned with the haunting song 'O Theremin' & a cover of 'Wonderful Life'
Anderson @ Workman's Cellar
Full band live show from Dublin singer-songwriter. First in a five years. 'Existential Vacuum'
The Riptide Movement @ Workman's Club
In Aid of Rock Against Homelessness
Jack O'Rourke @ Unitarian Church
Cork singer-songwriter balladeer.
God Alone, Triptych @ Sin É
Cork post-rock metal band.
Katie Kim @ Button Factory
Hour Of The Ox Album Launch
T78, Shannen Blessing, Billy Spike Iland @ Index / Here & Now (11pm)
Italian Techno juggernaut T78 is in town.
Human Error: Salute @ Centre Point / Button Factory (11pm)
salute is an Austrian producer, songwriter & DJ based in Manchester. He is known for his high-tempo french house influenced UK Garage and infectious DJ sets. Boiler Room.
Sunset Drifters Release Party with Fio Fa & Jio @ Tengu (11pm)
the launch of Fio Fa's new label Sunset Drifters.
Teki Latex @ The Racket / The Bernard Shaw (11pm)
First weekend of the new basement venue with very fun French producer. Boiler Room.
Sense: Loods + Soul Jam @ Wigwam (11pm)
Raised in the Steel City, aka the coastal, industrial Australian town of Newcastle, Loods is an understated character with a fun, raw take on dance music. Boiler Room.
House Nation @ The Sugar Club (11pm)
Amapiano / Afrobeats / Deep House DJs Lawd Tsara, Lebza & Proekid
Ratios @ Whelan's Upstairs (11:30pm)
Midnight hour show. Hit the link for guestlist. 'Yellow Ribbon'.
---
Sunday September 11th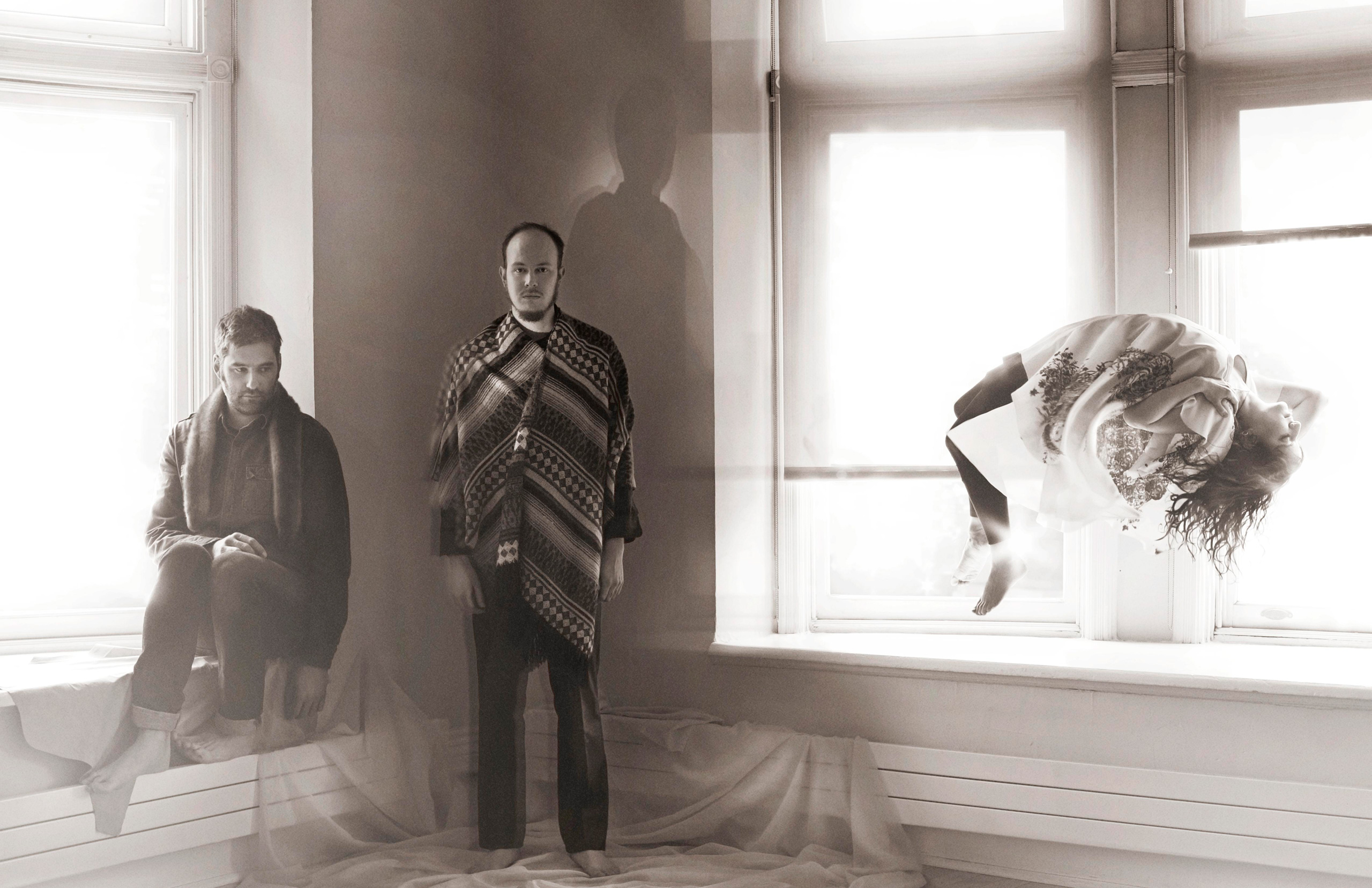 It's a Fine Thing to Sing: Songs and Singers From the Inishowen Peninsula @ Pavilion Theatre (2pm)
Dún Laoghaire Folk Festival. Bob Gallagher and Inishowen Traditional Singers Circle present an afternoon of trad singing.
Paul Quin @ The Wild Duck (4pm)
The Alternative Sunday Social Club presents the Irish electronic pop artist.
Garth Brooks @ Croke Park
It's finally happening. FYI… 9, 10, 11, 16, 17 September
Find Joy, Rowdy Outsider @ Whelan's Upstairs
Irish alt-pop and rock bands.
Timber Timbre @ The Sugar Club
Selective Memory presents debut headline show from Canadian indie folk artist. 'Hot Dreams'.
Asmaa Hamzaoui, Bnat Timbouktou, Skipper's Alley @ Pavilion Theatre
Dún Laoghaire Folk Festival. Asmâa Hamzaoui and Bnat Timbouktou (the daughters of Timbuktu) represent a new generation of young women Gnawa performers.
The May Alter + Special guests @ Anseo
Little Gem Records presents.
---
Monday September 12th
SAINT JHN @ The Academy
Guyanese-American rapper on his In Case We Both Die Young Tour
---