The Dublin trad-metal band have released the second single from their forthcoming album Mind Yourself, due November 3rd on Sony Music Ireland.
'Blaggard' is a high-energy track following on from the markedly slower song 'Trom II (A Slip In The Wind)', from the James Vincent McMorrow-produced album.
A video, directed by Mia Mullarkey accompanies the track.
 "We have been working on the idea of this song for a few years. It's vastly different to anything we as a band have written before. We played it for the two James's (James Vincent McMorrow – Producer and James Eager -Engineer) and their reaction gave us the confidence to go back into studio and finish it. Jordo (guitar, lead vocals) referenced 'DDevil' by System Of A Down as a starting point and the song just flowed from there. 'Blaggard' is aggressive, it's bouncy, and the first of probably many a heavy banger to come in the future so get it right up ye."
Artwork and tracklisting is below, along with full tour dates.
Mind Yourself – Tracklist
Banshee
Cheeky Bastard
Hole In The Ground
Trom I (The Harrowing Sun)
Shoes
Blaggard
Trom II (A Slip In The Wind)
Cold Eye
Pocket Full Of Roses
Mind Yourself will be available on limited edition etched coloured vinyl, standard black vinyl, CD and digital.
The Scratch Tour Dates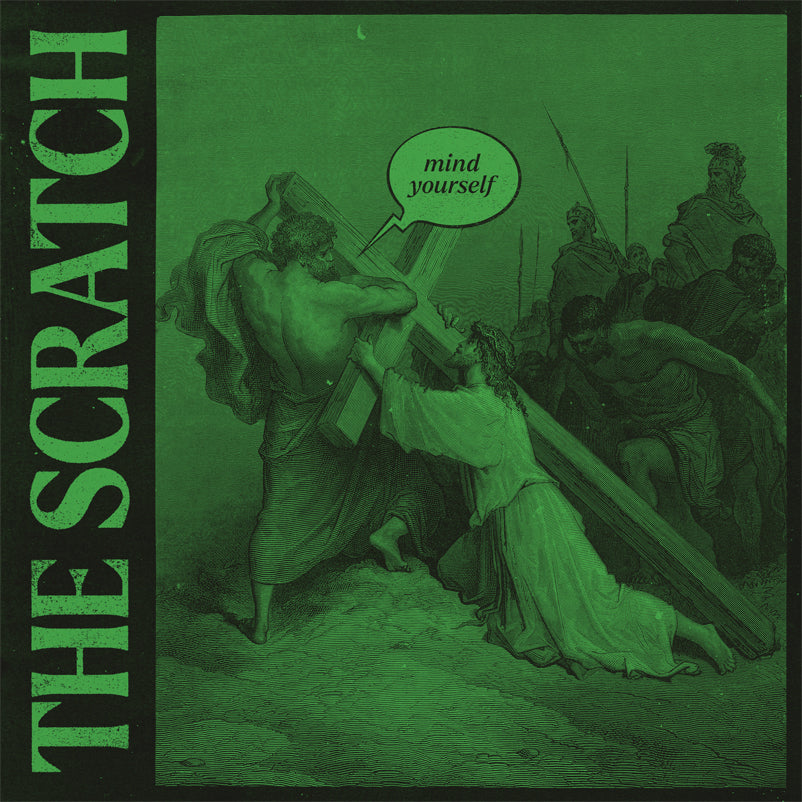 The Scratch Tour Dates
October 26 – Limelight, Belfast
October 29 – Opera House, Cork
Nov 1 – Dolan's, Limerick
Nov 8 – Vicar Street, Dublin
Dec 22 – Set Theatre, Kilkenny
Dec 29 – Crescent Concert Hall, Drogheda

They have also announced EU dates in Netherlands, Germany, Poland, Czech Republic, France, Austria and UK dates.

Follow The Scratch
Website / Instagram / TikTok / Twitter / Facebook
Related