Slane Irish Whiskey is a trailblazing Irish Spirit that has music in its heritage. Like Nialler9, Slane Irish Whiskey is all about new adventures and making a bold choice. Next time you're looking for a spirit that comes recommended from someone who knows their music, try Slane Irish Whiskey.
Please enjoy Slane Irish Whiskey responsibly/visit drinkaware.ie.
© 2022 Slane Irish Whiskey

---
At just over the half-way point of the year, It's time to shine a spotlight on some Irish albums that you may have missed, or are generally, under-appreciated in the first six months of the calendar year to date – January to June.
I made a longlist of nearly 40 Irish 2021 albums for the Patreon members that included more well-known records from Saint Sister, Kojaque, For Those I Love, Wyvern Lingo, SENU and Bicep, but this list is focusing on those lesser known albums on the list.
---
SHADEEMUS
Atlantis
Shadeeemus are a three piece based in London with the Irish Nigerian singer Ade Balogun aka Demigosh (formerly of Afro-Irish collective Blackfish Collective and indie band The Notas) along with Scott Xylo (Shaquille Thompson) and Adeemus (Adam Martin).
Shadeemus have released a few EPs in the last year or so, with Atlantis, a 10-track album being the most definitive. Shadeeemus' music draws from jazz, afro-futurist funk, R&B and psychedelia. Let this one wash over you.
---
Strange Boy
Holy / Unholy
Limerick artist Strange Boy is a unique voice in Irish music. A rapper, spoken word artist and poet, Holy / Unholy is an unvarnished album with the artist spilling his guts and experiences out over a unique backing of traditional instruments including bodhrán, flute and banjo. The decision to shy away from traditional rap beats, or beats in general, lending this album (produced by Enda Gallery aka Delush), a rawness that is unfiltered and complimented by collaborations with Hazey Haze, Moya Brennan, Sean Macnally Kelly.
---
Sal Dulu
Xompulse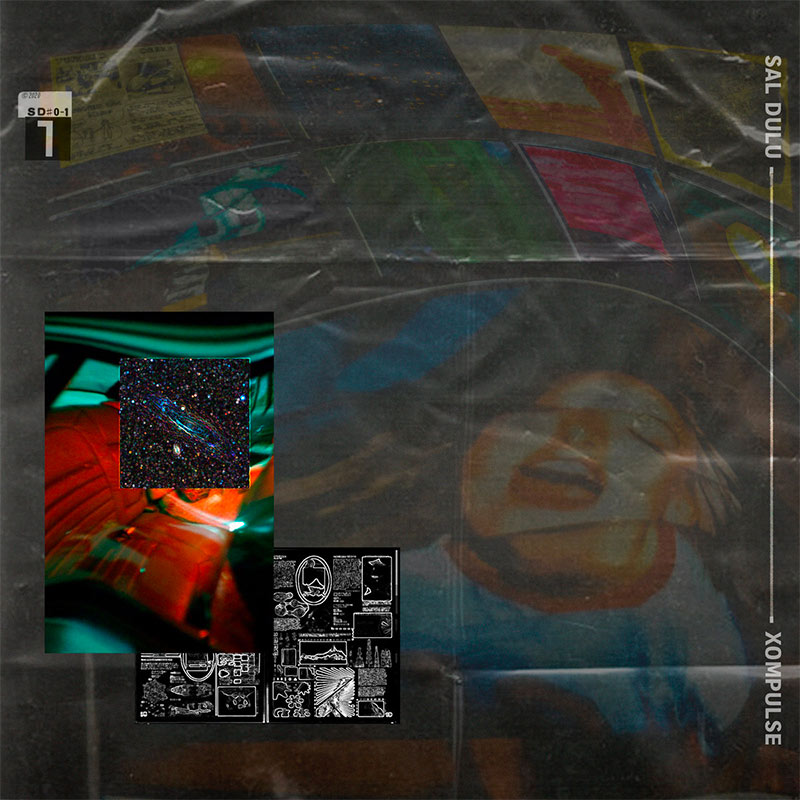 Dublin-based producer Sal Dulu's Xompulse album draws on downtempo jazzy hip-hop productions, ambient music and electronica. With guests like Fly Anakin, Koncept Jack$on and staHHr (aka Angelina who previously featured on MF DOOM records), Xompulse has the set intention of exploring "nostalgia and the liminal spaces between dreams and reality acting as a collection of ten idiosyncratic "dreams" with each one providing a different tangent."
---
Lidl Museum of Ancient and Contemporary Art Audio Tour
The Ecliptic Newsletter
An album inspired by the Lidl on Aungier Street? I wrote about this "part experimental album, part radio play and part immersive audio experience" back in February and it's one of the most unique things you'll hear this year.
---
Jimbo Jones
The Heat Death of My Hometown
In a time where the entire culture of the city of Dublin is in suspension, the debut album from Jamie Mathews as Jimbo Jones the capital's transitions across socio-economic, political and cultural lines and how it impacts the city and its people.
The Heat Death of My Hometown is an aural journey through a "rapidly decaying" city that in the producer's words is:
Built from the frustration of skyrocketing rents, ever-stagnant wages, and the erosion of cultural spaces, this concept album guides the listener through a detailed narrative in a Dublin City. Documenting gentrification and emigration in a once-vibrant city, Jimbo creates a tapestry of sonic textures and electronic beats that maps out the entropic process assailing his beloved hometown.
---
Fears
Oíche
Favouring a backdrop of electro-acoustic instrumentation and digital percussion, Oíche, the debut album from Constance Keane is one of self-discovery with the artist using this music to work through personal life challenges with a minimalist atmosphere and contemplative intimate vocals
---
J Smith
(…) And you chose not to laugh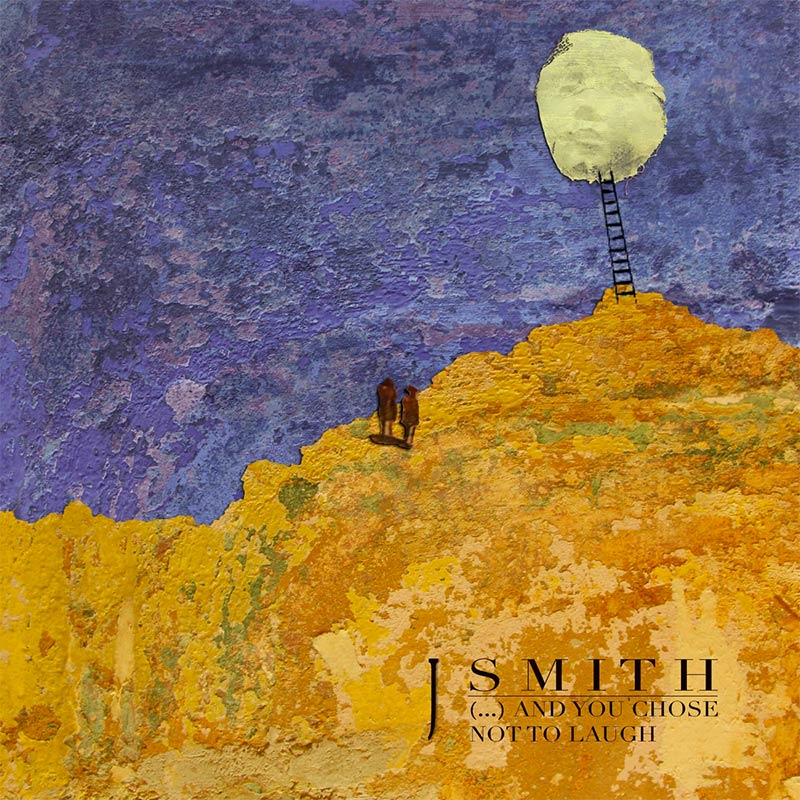 A solo album from James Smith (formerly of Gypsies On The Autobahn), (…) And you chose not to laugh is a deeply personal album to the artist about the miscarriage that the artist and his wife went through. The album was recorded at home by Smith, as well as in a studio with Dylan Lynch and Donagh Seaver O'Leary (Soda Blonde) and his brother Daniel Smith (also formerly of GOTA), along with a brass quartet arranged by John Rousseau-Parlane, double bass by Barry O'Donoghue, a solo trumpet by Bill Blackmore, and a string quartet directed by Phillip Keegan (the session also doubled up for the recording of J Smith's brother Kevin Smith aka Kojaque's debut album).
Ultimately, the couple grew closer from their experiences and the album is a brave lifting of the curtain of the process of that grief and the ties that bond people, set to brittle and bright acoustic music. Lyrically, it's as real and revealing as it can get.
The couple are expecting their first child this month.
---
Micheál Quinn
Colours
Meltybrains? and Dermot Kennedy drummer Micheál Quinn took the time away from the road to parse and polish the productions that had been languishing on his laptop for a number of years. Colours is largely a collection of ambient music, with Quinn's percussive drum chops all over the album's running time.
---
Fish Go Deep
This Bit of Earth
If you know Fish Go Deep as long-time purveyors of house music, then the Cork duo of Greg Dowling and Shane Johnson may have a surprise in store for you on their third album This Bit of Earth.
With tracks that use jazz drum loops and modular synths, This Bit of Earth is reminiscent of the spirit of late '90s artists like from Kid Loco, Zero 7, 4hero, and Kruder and Dorfmeister.
---
jehnova & lod
Avenoir
Jehnova is one of my favourite Irish rappers and this mixtape with productions by lod sounds like it's beamed in from a dusty CD collection in a teenage bedroom.
See also: Nuxense's full length album A sacred journey through the golden path, who Jehnova is a part of.
---
Post Punk Podge & The Technohippies
Euphoric Recall
Limerick outlier Post Punk Podge and his band of Technohippies' debut album rails against corporate malfeasance, Catholic laundries, gentrification the fall of modern society and toxic masculinity on "Hard Men' with Dundalk duo TPM, with 11 tracks of sonic post-punk shoegaze ('Panic Prevention' has pure MBV vibes) and one of the most individual voices in Irish music.
See also: Dundalk outlier Jinx Lennon's Liferafts For Latchicos.
---
A.Smyth
Last Animals
Aaron Smyth's debut album is immersed in folk textures, lush band instrumentation and indie-rock. Musically, Big Thief are a named influence, and you can hear it in the woodsy bright music tones, while Smyth has a traditional voice to which to imbue these songs.
Last Animals was produced by Darragh Nolan in Asta Kalapa studios in Wexford.
---
Brian Deady
The Healing
Cork artist Brian Deady sidesteps the bluesy soul sound as heard on his fourth Memphis-recorded album in favour for an expansive and meditative fifth long player, produced by 021, with electronic rhythms, concertina and a just a generally different vibe all round.
---
The Swedish Railway Orchestra
The Past Is Unpredictable: Select Electronic Recordings 2016 – 2021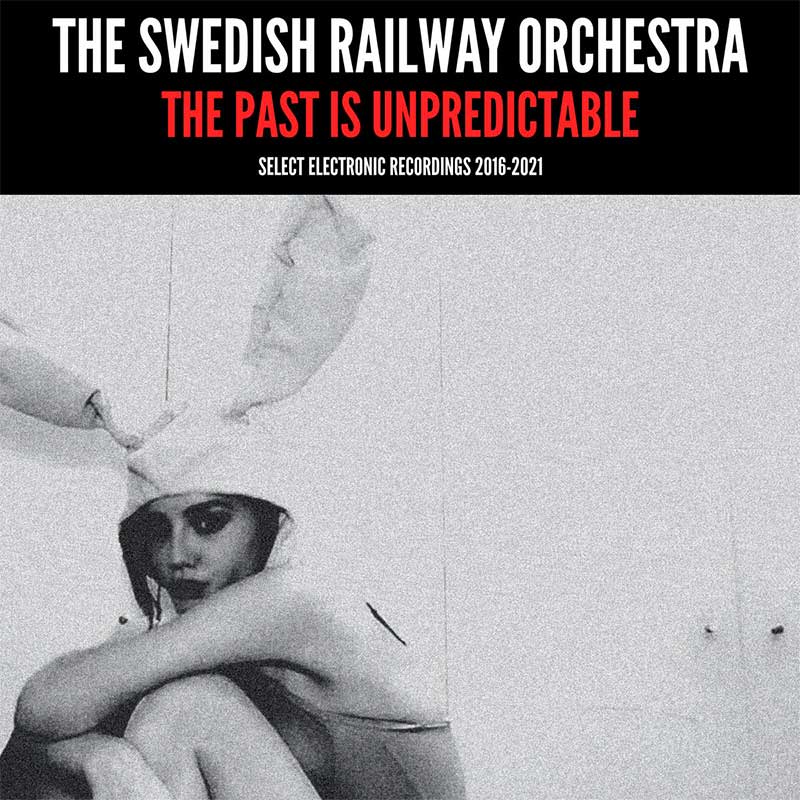 A 33-track collection of Rob Smith's work as the Swedish Railway Orchestra in the last five years holds a fair amount of treasure in its tracklist. The Past Is Unpredictable is the kind of compilation that offers so many edifying instrumental dance, electronic and house-leaning productions, that you'd be forgiven for thinking it was more than the work of one man. There is a lot of fun here.
---
Eomac
Cracks
Ian McDonnell aka Eomac is the Irish electronic producer basd in Wicklow who is also one half of Lakker, noeverything and Lena Andersson.
His latest Eomac album is the first not made in the club-friendly metropolis of Berlin, which means that Cracks, while still brandishing leftfield breaks and atmospherics that are natural to an industrial city, is also interested in fostering human connection. Opening track 'Mandate for Murder' features the words of Akala on systemic racism and gradually, there are lighter tones that seep in from the choral sounds of 'Ancient Self', the wistful 'What Does Your Heart Tell You?' and the euphoric sinogrime ambience of 'All The Rabbits In The Tiergarten'.
The title 'Cracks' comes the Leonard Cohen quote "There is a crack in everything, that's how the light gets in."