?>
Here's a more in-depth look at 20 of my 75 already-revealed songs of 2017 so far. Get them in a playlist here.
---
20.
Maggie Rogers – 'On + Off'

It's a testament to Maggie Rogers' songwriting that I considered three of the four songs from her debut EP for this. 'On + Off' is the one I keep coming back to though. At her debut gig in London earlier this year, the crowd sang the chorus to this track prompting a flabbergasted Rogers to lose her momentum and train of thought. It was a cute moment but it was rooted in recognition of the song being a cracker that resonated more than she expected.
---

Grime 2017 belongs to Stormzy. 'Cold' is a standout on Gang Signs & Prayers and it's the stabbing sinogrime beat and Stormzy's energy that keeps this on repeat. It has grime's first wave sound exemplified by Roll Deep in its DNA.
---
18.
Aldous Harding – 'Horizon'
The most intense song of 2017 so far? The New Zealand artist's debut was heralded by this sustained note torch song and its live performances only heightened its inherent drama.
---
17.
Overcoats – 'Leave The Light On'
It's an absolute pleasure to hear the progress of Hana Elion and JJ Mitchell's music as Overcoats. Two years ago, the New Yorkers spent the summer in Ireland and made a dent on the scene with their minimal harmonic-lead songs. Now with an Autre Ne Veut-produced album due on Arts & Crafts out, the duo have bolstered that folk harmony synergy with some technicolour magic. 'Leave A Light On' is indicative of the urgency they have brought to their craft.
---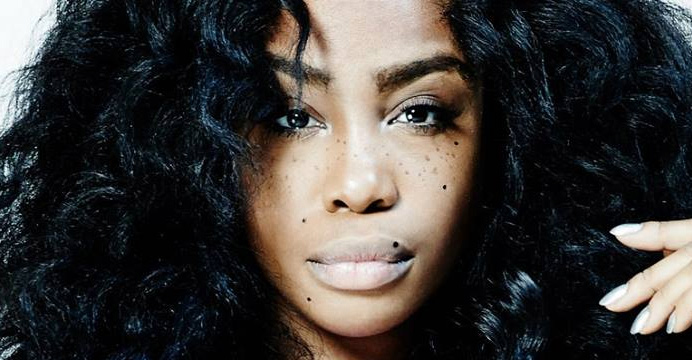 A surprise, long overdue release from SZA, who spent years shining through guest features and once-off releases, and comes up trumps with CTRL, an album of conflicted lust, intimacy, self-worth and self-esteem issues. 'Drew Barrymore' is an easy in to the album as a whole, with SZA confronted with her ex-partner's new girl and sees her insecurities and flaws back at her – 'I'm sorry I'm not more attractive / I'm sorry I'm not more ladylike / I'm sorry I don't shave my legs at night." The chorus is both empowering and insecure at the same time.
---
15.
Dermot Kennedy – 'Glory'
---
One of those songs which stops you in your tracks. Irishman Kennedy's 'Glory' grows from a dark folk tone, from a hush to a howl as the track grows in stature and sound, subtly bringing in electronic-tinged touches and vocal effects as the song builds to the chorus and crescendo with production alchemy. A headturner.
---

A highlight from the xx's third album, that also works well while DJing. 'Dangerous' is I See You's opening track and embraces the textured sampled approach that Jamie xx utilised on solo album In Colour. 'Dangerous' arrives with sampled horns, percussive beats and an immediacy that ushers the xx mk III.
---
13.
Vince Staples – 'Yeah Right'

'Yeah Right', from Staples second album Big Fish Theory encapsulates how different this album is and how much of a sonic weapon Staples has deployed throughout. Producer Sophie's clattering fizzling metallic production is like a vehicular juggernaut with some distorted bass tones, Kilo Kish provides otherworldy vocals and Kendrick Lamar kills the whole thing in a verse.
---
12.
Run The Jewels – 'Call Ticketron'
The sickest beat on RTJ3. 'Call Ticketron' is a 21st century take on 'It Takes Two,' a thrill ride with El-P and Killer Mike.
---
'Tin' is a euphoric reminder from Daphni's upcoming Fabriclive mix of how good Dan Snaith aka Caribou is at creating warm and resonating dance music.
---