We've decided it's feel good February so we're looking ahead at what albums may come in this calendar year in alphabetical order. Confirmed dates are filled in where possible and obviously, COVID affected release schedules last year but there remains hope that a lot of these unconfirmed albums will be released in 2021.
---
1.
Adele
Release date: TBA
It's been over five years since Adele released her third album 25 and in 2020, there were signs that the singer was coming back with new music. She hosted Saturday Night Live in October and quickly made things plain saying her album wasn't finished yet.
Adele has been going through a divorce and one of the things that has emerged from it is that they have formally agreed she won't write songs about her ex-husband so there's that, with a source saying "the new album will sound different anyway." Presumably different that what we are used to. However, there's no guarantee it will be coming this year, what with the pandemic and all but it really is about time. Plus, Adele doesn't really like touring so the difficulty of doing that in COVID times means she has that on her side.
Yet, there are signs of life. In December, session drummer said he was recently in the studio with Adele. "I just got to work on some new music for Adele," he said. "To hear that voice in my headphones was getting me chills."
So maybe late 2021 if things go well.
---
2.
Arcade Fire
Release date: TBA

Even mega-bucks musicians like Win Butler and Regine Chassange mostly spent 2020 locked indoors. Butler told Broken Record that he wrote enough music for "two or three" albums during lockdown, and that the band planned to go to Texas during the election last year to make the next record, the followup to 2017's Everything Now.
So, nothing concrete but signs are good. With Arcade Fire having such a huge live touring rep, they may wait until 2022 to release the album, but we may at least get new music. Last year, the band appeared on Colbert and played a new song called 'Generation A'.
---
3.
Billie Eilish
Release date: TBA
You wouldn't expect a new Gen Zer artist like Billie Eilish to take too much time off. She's an artist used to today's constant release schedules. Debut album When We All Fall Asleep, Where Do We Go? Came out in 2019 and the singles 'Therefore I Am' and 'My Future' were released last year.
Eilish doesn't have the same issue as traditional bands with multiple members creating COVID-19 issues. She makes all her music with her brother Finneas. In December, she told Vanity Fair they were working on 16 tracks for LP2.
---
4.
Darkside – Spiral
Release Date: Spring 2021
Dave Harrington and Nicolas Jaar's Darkside project went, eh, dark in 2014 after one excellent album in 2013's Psychic.
In December, it was announced they have completed a followup album called Spiral. We know it has been mixed by Rashad Becker, mastered by Heba Kadry, and will be released this spring via Matador Records.
The duo released 'Liberty Belle' in advance.
---
5.
FKA Twigs
Release date: 2021
FKA twigs has been through a lot in the last few years. After dealing with crippling pain caused by fibroid tumours on her uterus, a successful surgery left the performer and dancer with a road to recovery that meant building back up her strength.
Last month, the New York Times revealed that twigs was suing actor Shia La Beouf for his actions in an abusive relationship in 2018 and 2019. The "sexual battery, assault and infliction of emotional distress" detailed in the article, is harrowing and suggests how prominent abusers can be enabled or shielded from the consequences of their actions.
Then last week, FKA twigs revealed she had made a new album in quarantine, a followup to Magdalene recorded in collaboration with Rosalia producer El Guincho over Facetime. She also revealed it would be lighter in tone, a natural result of coming out of experienced darkness.
And we heard the first song of that activity in 'Don't Judge Me' with collaborators rapper Headie One and singer Fred Again.
---
6.
Frank Ocean
Release date: TBA
Look, not much has happened since we included Frank in last year's list, but we can dream, even if this pandemic world has crushed most of our spirit.
It will be five years since Blonde this year. Frank was supposed to play Coachella in 2020 and released two acoustic tracks 'Cayendo' and 'Dear April' but his brother Ryan Breaux died in a car crash in August last year so we can all understand if plans are put on hold.
---
7.
Julien Baker – Little Oblivions
Release Date: February 26th
The boygenius member and singer-songwriter Julien Baker will release a second album called Little Oblivions this month on Matador, which has been proceeded by three singles – 'Hardline', 'Faith Healer' and 'Favor' featuring fellowboygenius members Pheobe Bridgers and Lucy Dacus. These songs have indicated a step up in the production department,and the leap has already been compared to the step that fellow boygenius member Phoebe Bridgers made with Punisher last year. Time, and release will tell.
The album was recorded in Memphis, Tennessee between December 2019 and January 2020 and follows up 2017's Turn Out the Lights.
---
8.
Kendrick Lamar
Release Date: TBA
"I spend the whole year just thinking about how I'm gonna execute a new sound, I can't do the same thing over and over," Kendrick said last year. "I need something to get me excited."
Well K-dot, you've had plenty of time to come up with a new sound since 2017's Damn. A lot has happened in America since then and we'd really like to hear your thoughts.
The last thing Lamar did was a verse on the new Busta Rhymes record below, which was apparently recorded a good few years ago. There are rumours of a rock-influenced album and Top Dawg president has fuelled speculation too.
Let us not forget that Lamar was due to play a lot of festivals including Longitude this year.
---
9.
Lana Del Rey – Chemtrails Over The Country Club
Release Date: March 19th
After last year's poetry book and the brilliant Norman F**king Rockwell in 2019, the release of Chemtrails Over the Country Club was delayed due to the pandemic.
We now have the title track, 'Let Me Love You Like A Woman' from LDR's Jack Antonoff co-written and produced seventh album, a March release date and the tracklist.
---
10.
Lorde
Release Date: TBA
Lorde had been working on the followup to Melodrama before March 2020, working with Jack Antonoff between New Zealand and LA after her dog dying the previous year, put her out of the mood for working on music.
"The work is so fucking good, my friend," she said in a newsletter to fans. "I am truly jazzed for you to hear it." In the meantime, she released a photos book documenting her 2019 trip to Antarctica.
---
11.
Mogwai – As the Love Continues
Release Date: February 19th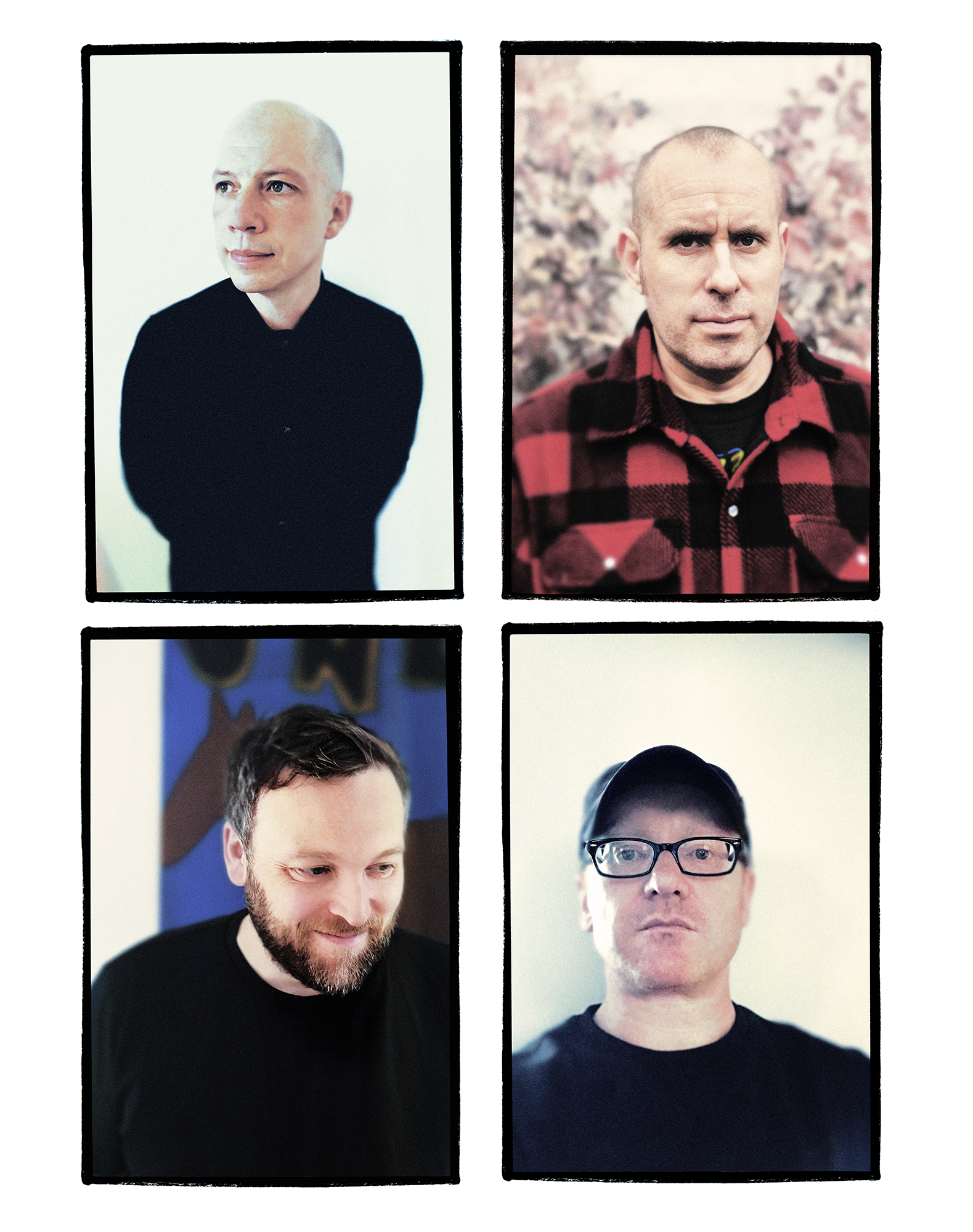 25 years into their career, the Scottish instrumental band's tenth album comes out this month. The album was recorded in 2020 with producer Dave Fridmann working remotely and features contributions from Atticus Ross and Colin Stetson. They've released 'Dry Fantasy' and 'Ritchie Sacremento' so far. The album features songs with titles 'It's What I Want To Do, Mum' and 'Fuck Off Money'.
---
12.
Noname
Release Date: TBA
The Chicago rapper released Room 25 back in 2018 and last year in a since-deleted Instagram post, Factory Baby was touted as the title for the followup. After that a self-deprecating post said she would "dropping an album 2020 if anybody's interested," which obviously has not happening. The last thing we got from Noname was 'Song 33', which responded to a J.Cole diss, which she has since apologised for.
A new song 'Rainforest' drops this month.
---
13.
Phife Dawg
Release date: TBA
Five years after his passing, A Tribe Called Quest announced a Phife Dawg album would come out in 2021. The rapper's widow Desha Head Taylor said an unreleased Phife Dawg solo album called Give Thanks was completed before his death and was originally scheduled to be released in 2017. Two tracks – the J Dilla-produced 'Nutshell' was first heard in 2016 , and 'Beat The System' came out last year.
---
14.
Pusha T
Release date: TBA
2021 is the year Pusha is due to release the follow up album to the Kanye-produced Daytona and according to himself, it's entirely produced by the Neptunes and Kanye with no guests appearing.
---
15.
Romy
Release Date: 2021
Don't hold your breath for a new album from the xx but do stick a pin in the idea that Romy Madley-Croft will release a debut solo album of lush electro pop bangers in the style of 'Lifetime' this year.
---
16.
Rosalía – R3
Possible Date: 2021
It was 2018 when Rosalía's breakout album El Mal Querer was released and she's hardly stopped since, growing into one of the biggest artists in the world, collaborating with Travis Scott, Billie Eilish and J Balvin since. The artist has been recording in Miami on R3 and Pharrell was impressed with what he heard.
"The fact that this girl understands herself that much and understands what this is going to do to people, and then when you hear the music and it absolutely lives up to it, it's like, again I was just honoured to be a part of it, just honoured."
He added of the music, "When you hear this music – when you hear the title – she's just doing things that I feel like – and I say this respectfully – I think she's doing things her culture hasn't done."
Rosalía herself says "I am extremely satisfied with how well everything is developing. The Covid 19 crisis allowed me to concentrate fully on the songs."
---
17.
serpentwithfeet – Deacon
Release Date: March 26th
We heard the beautiful 'Fellowship' only last week from the Baltimore-LA artist serpentwithfeet along with the announcement of a new full-length album DEACON will on Secretly Canadian on March 26th.
It'll be the unique singer's first full-length since 2018's Soil and comes after last year's Apparition EP. 'Fellowship', is a gentle ode to close friendship created with Sampha and Lil Silva.
---
18.
SG Lewis – times
Release Date: February 19th
I got hyped for SG Lewis' debut album after 'Impact' featuring Channel Tres and Robyn dropped last summer followed by 'Feed The Fire'. Just today, Lewis released a collaboration from his album featuring Chic's Nile Rodgers on guitar.
Times drops in just two weeks.
---
19.
slowthai – TYRON
Release Date: February 5th
After a somewhat salty 2020 for Slowthai, where he didn't exactly smother himself in glory with his behaviour at the NME Awards, Tyron, the second album from the Northampton artist could turn things around. It's out Friday and features A$AP Rocky, Mount Kimbie, James Blake, Denzel Curry and Skepta.
---
---
20.
St. Vincent
Release Date: TBA
Annie Clark says that a new album is "locked and loaded" for this year, which makes it sound like she's doing a heavy rock album album or something. It's certainly a switch in styles from MASSEDUCTION, a "tectonic shift" to be exact. "I felt I had gone as far as I could possibly go with angularity," Clark says.
She cited Stevie Wonder, Sly and the Family Stone, and Taxi Driver as influences for it.
---
21.
SZA
Release Date: TBA
SZA has released two songs recently, 'Good Days' and 'Hit Different' which suggest a new release a second album to go with 2017's CTRL. Both songs are absolute beauts so I'm excited to hear more but a possible spanner in the works was the frustration that SZA expressed with her her label Top Dawg Entertainment for the delay in releasing her second album so hopefully that's resolved.
She told Cosmo last month an album is indeed coming.
---
22.
Wyvern Lingo – Awake You Lie
Release Date: February 26th
The Wicklow trio's second album comes out this month on Rubyworks and we've now heard four songs from the release – 'Don't Say It', 'Rapture', 'Things Fall Apart' and 'Only Love, Only Light'.
The album was recorded in Berlin pre-COVID last year, with the final tweaks finished in Ireland after that.
"A recurring image during this album writing process was light, the lack thereof, and wanting to see things more clearly, for ourselves and others. We called the album "Awake You Lie" because it evokes an image of night-time when someone should be sleeping but can't, due to restlessness or worry. Things are always clearer in the light of day"