If last year felt like a strange year for music at the half way point, 2020 was like 'hold my beer'. A global pandemic which saw most of the world stop its regular daily rhythms for months, a heightening of systemic racism, the cause of black lives matter, further sexual assault #metoo revelations, an arts and music industry in crisis, Brexit, quarantine, zoom parties, lockdown and a world in increased divergence of political and fundamental beliefs.
The power, importance and value of music is hard to quantify sometimes but as Ennio Morricone, the famous Italian composer who passed away this week, put it – music is "energy, space, time", and those three things were in contrasting supply throughout this year in our daily lives. Whether we're implementing social distancing, living in isolation, shuttering our spaces, working from home, biding our time or waiting for the next outbreak, art and culture offers a respite while holding a mirror, identifying moods, nuanced sentiments, elevating and reflecting.
There's a lot going on, and many of these albums address where we're at, while many of these albums offer escapism and flights of fancy. Here's our 30 favourite albums of the year so far – with words by Niall, Luke Sharkey and Andrea Cleary.
You can support us by joining our Patreon to get access to our weekly playlists including this week's one featuring 30 tracks drawn from the below 30 albums.
See also: 10 of our favourite Irish albums from 2020 so far.
---
Run The Jewels
RTJ4
After a somewhat tired sounding third installment, the odds were stacked against Killer Mike and El-P's Run The Jewels project to succeed. Rather than bounce back, the dynamic duo have found the rest of the world dragged into their dystopian worldview in recent years.
RTJ4 arrived weeks after the murder of George Floyd and the rise of the Black Lives Matter movement worldwide with a cacophony of anti-establishment sentiment, a bleak world view and a large dose of the pair's cartoonish fugitive braggadocio.
RTJ4 slaps hard with some of the pair's best and viscerally relevant work.
– Niall
Nialler9 Podcast: Run The Jewels are the soundtrack to the trash fire of the world
Dua Lipa
Future Nostalgia
Dua Lipa cemented herself as one of chart-topping pop music's most forward-thinking artists on her second record Future Nostalgia. Spanning the vintage aesthetics of disco, nu-funk and synth-wave all under the umbrella of cutting edge modern pop production, this album (particularly it's A-side) is wall to wall with anthemic choruses and dirty grooves. It was the escapist pop fix during the first stages of the lockdown.
– Luke Sharkey
Dua Lipa's escapist pop bangers (Nialler9 Podcast)
Mac Miller
Circles
We'll never hear the completion of Miller's intended trilogy of albums, of which Swimming was the first and Circles the second. Producer and collaborator Jon Brion decided to complete work on Circles upon Miller's untimely passing, although the recording process had already been well underway.
Circles is the most pared-back project in Miller's discography, featuring arrangements of mostly two or three elements and sung vocals. It's a superb showcase of the influences beyond hip-hop which informed Miller's music and creative outlook, particularly his take on Love's 'Everybody'.
The idea of 'Swimming in circles' (putting his last two albums together thematically and sonically) is agonising for fans of the Pittsburgh native. Not just because the idea lacks closure, but because that same lack of closure mirrors the life of an artist who couldn't seem to put his demons to rest.
– Luke Sharkey
Mac Miller's last act of self-care (Nialler9 Podcast)
Phoebe Bridgers
Punisher
The 25 year-old Los Angeles singer-songwriter follows up 2017's Stranger In The Alps and her work with Julien Baker and Lucy Dacus as boygenius and with Conor Oberst as Better Oblivion Community Center, with a supremely confident second solo album. With lush and imaginative arrangements and songs that hold weight, dignity, authenticity, sincerity and gravitas, Punisher is a strong and confident album about being a person with ever present doubt in their lives.
– Niall
Podcast: The dignified doubt of Phoebe Bridgers
Fiona Apple
Fetch The Bolt Cutters
When albums that receive the kind of universal acclaim that Fetch The Bolt Cutters did, sometimes it's a good idea to give it some breathing space and return with fresh ears. We pretend that a Pitchfork scoring of 10/10 isn't a big deal, but the day the review was published was a giddy and argumentative spell of discourse.
But when it comes to Fiona Apple, there is a lot to talk about. A fiercely expressive artist since the beginning of her career, Apple has this year released a record that overflows with grit, humour, and harsh truths.
Bolt Cutters is Apple's first album produced solo in her home. Using — literally — what is lying around the house; her dogs, her voice, her scream, her small home-world, it's confounding how a space so small can sound so colossal, so furious, so utterly self-reliant. Here, she sends out songs like letters from a fortress.
Rhythms of work songs and playground chants abound, supported by boxes of bones and percussive noise from around the home. There's a fiery domesticity that jumps off the record as safety: to speak, to reach out, and to confront memory.
Fetch The Bolt Cutters does not pull any punches. It is a 'safe space' built with a militaristic eye. It is an important text in our current conversations of feminism — especially in the era of Me Too — that speaks not for women, but to them.
– Andrea Cleary
Fiona Apple sets herself free (Nialler9 Podcast)
Georgia
Seeking Thrills
Georgia Rose Harriet Barnes' second album comes five years after her debut on Domino Records. Seeking Thrills is a supremely better record, drawing on hook-and-claw pop songwriting, dance music dynamics and euphoric production. While we can't dance on floors this year, Georgia offers some form of aural beat reverie.
– Niall
Charli XCX
How I'm Feeling Now
The lockdown album. No one quite did it as well so far as Charli, who in documenting her process and taking suggestions from fans, produces a sparkling visceral rave pop album about yearning, anxiety, boredom and relationships in close proximity. Pretty much the mood of 2020 in one album then.
– Niall
Nialler9 Podcast: Charli XCX reviewed
Jay Electronica
A Written Testimony
The long overdue appearance of a Jay Electronica album arrives 13 years after the mixtape that made it all possible, but, all is not what it seems. The voice of Jay Z is the first person delivering raps on A Written Testimony but despite the presence of Jay Z, Travis Scott and The-Dream, Jay Electronica's booming and cerebral tones hold the album's centre weight as does his dreamlike production which dominates the tracklist. When he's on form he's electric and throughout, Jay Electronica is at his authoritative grandiloquent best.
– Niall
Andy Shauf
The Neon Skyline
Canadian singer-songwriter Andy Shauf set the year alight early with The Neon Skyline, a sublime low-stakes concept album that carefully details the narrative beats of a single night out between two friends and some rather important supporting characters in a local bar. Shauf has labelled The Neon Skyline as an album "essentially about nothing", but that's not quite the truth. The question of how we recover from a particularly bitter and heartbreaking ending of a relationship is what's up for discussion here.
– Luke Sharkey
Andy Shauf drowns his sorrows (Nialler9 Podcast)
Perfume Genius
Set My Heart On Fire Immediately
The fifth album from Mike Hadreas burns with grandiose orchestral music and the artist's most ambitiously-realised work. Influenced by crooners like Elvis and Roy Orbison along with The Sun Still Burns, an avant-garde dance performance he created along with his partner and longtime collaborator Alan Wyffel and Kate Wallich and her Seattle company The YC. Backed by seasoned players, Set My Heart On Fire Immediately flits between chamber pop, rock'n'roll stylistics, baroque and folk music with ease.
– Niall
Nialler9 Podcast: Perfume Genius reviewed
SAULT
Untitled (Black Is)
The third album in two years from the anonymous UK group Sault arrived as the visceral hurt and pain of black people worldwide was elevated in the discourse. Untitled (Black Is) is an affirmation and treatise on black pain, resilience and identity, directly confronting police shootings, oppression and displacement with a warm front of heartful resistance and deeply-drawn black art.
– Niall
Podcast: 10 recommended albums from 2020 so far
Princess Nokia
Everything is Beautiful
Released the same day as Everything Sucks, the fourth album from New York Puerto-Rican rapper is meant to represent "the sensitive, feminine side of the gender fluid artist." Everything is Beautiful was recorded mostly with live instrumentation in contrast to Everything Sucks' brasher and more ruthless collection, Princess Nokia shows her range of styles, doing Bahamadia -style rap on Gemini, channeling Chance the rapper on Green Eggs and Ham, Tierra Whack on Wash and Sets and jazzy live vocals on Blessings.
– Niall
Podcast: 10 recommended albums from 2020 so far
R.A.P. Ferreira
Purple Moonlight Pages
R.A.P. Ferreira is just the latest moniker of Chicago MC and poet Rory Ferreira. On Purple Moonlight Pages, the first full studio outing under this name, Ferreria delves deep into the realm of jazz, pitting his nigh spoken-word delivery atop the wail of a trumpet, saxophone or running double bass line.
– Luke Sharkey
Podcast: 10 recommended albums from 2020 so far
Chloe x Halle
Ungodly Hour
Sisters Chloe and Halle Bailey's second album of R&B on Beyonce's Parkwood label comes after a stint supporting the star on tour and the LA duo's slinky sophisticated sound clearly vibes with Bey's forward-facing pop. Ungodly Hour sounds like Destiny's Child crossed with Solange, updating a girl group R&B aestethic for the 21st century.
– Niall
Empress Of
I'm Your Empress Of
Loreley Rodriguez's third Empress Of album is her singular best. It's mostly self-produced, adept at spinning dreamy electronic pop into hooky forms and rich delights informed by her family lineage (her mother appears more than once to offer advice), relationship makeups and heartbreaks.
– Niall
The immediacy of Empress Of (Nialler9 Podcast)
Soccer Mommy
color theory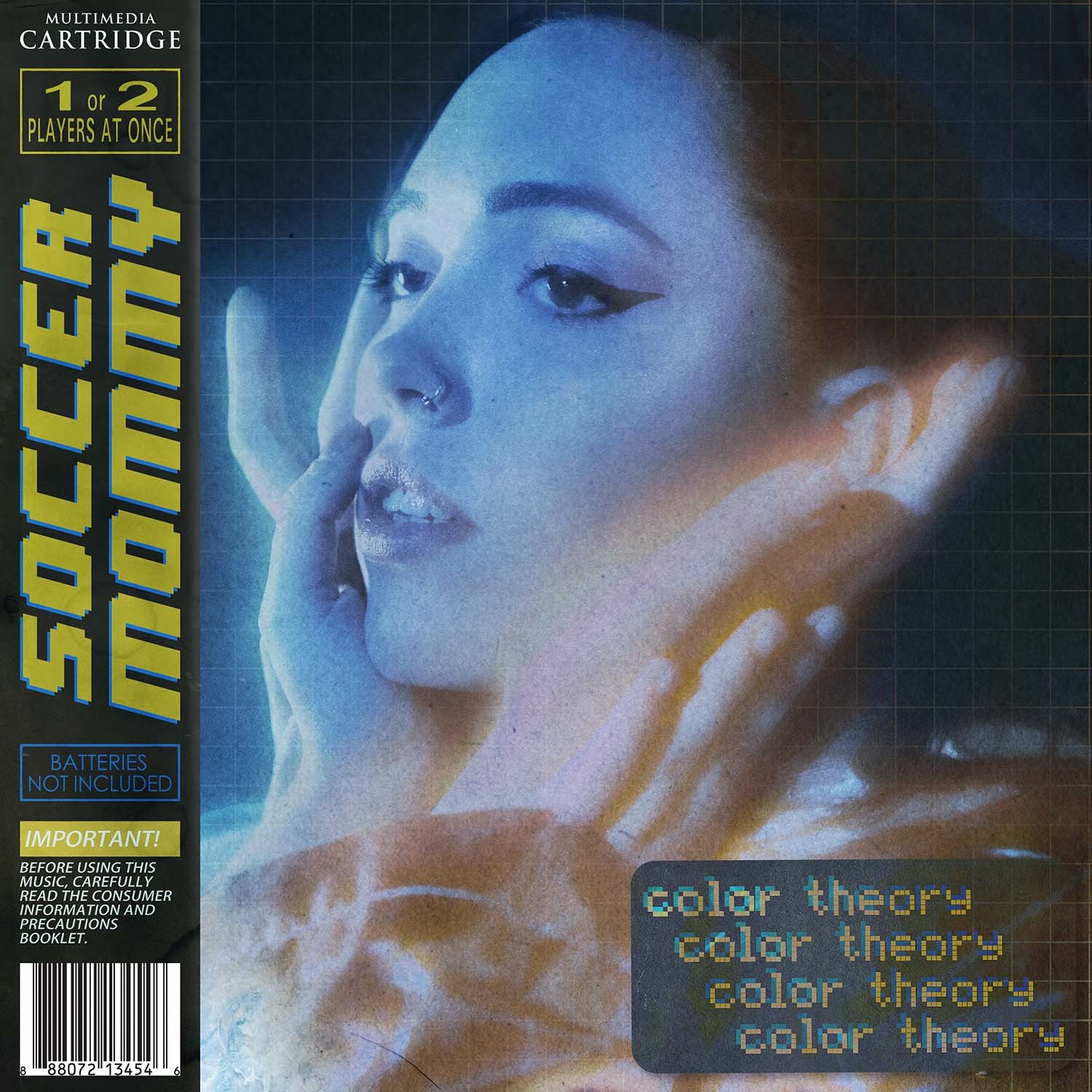 Nashville native indie artist Soccer Mommy channels a washed-out 90s rock throughout her superb latest album Color Theory. Dosed in nostalgia, Color Theory's best moments come in the flashes of hyper-personal lyricism Allison gifts the listener, usually set atop a stonewashed guitar progression. Highlights include 'Circle The Drain', 'Yellow Is The Color Of Her Eyes' and 'Lucy'.
– Luke Sharkey
Jessie Ware
What's Your Pleasure?
The fourth album from UK singer Jessie Ware is the one I've been waiting for since the hype of her debut Devotion in 2013. I've always maintained Ware is at her best when paired with beats over ballads. There's plenty of lust and romance to be found here. Ware keeps up her Sade comparisons but does so with refined electro-pop, disco and R&B fink that is closer to the kind of club sounds Robyn is known for. The 12 songs here aren't out and out bangers but productions by James Ford, Kindness, Morgan Geist, Matthew Tavares and Benji B do suit Ware's breathy and breathless vocals down to the dancefloor.
– Niall
Hanni El Khatib
Flight
The UK producer's fifth full-length album on the Innovative Leisure label (on which he is a cofounder) came out in May. Produced by Leon Michels (El Michels Affair), Flight is an eclectic mix of garage rock, soul, hip-hop and psychedelic blues. Similar in its eclecticism to Yves Tumor's Heaven To A Tortured Mind, but where their second album is dark, this is buoyant and fizzy.
– Niall
Podcast: 10 recommended albums from 2020 so far
King Krule
Man Alive!
Archy Marshall's creative output has only become darker as he's aged. Indeed, on Man Alive!, the boyish charisma of his early singles ('Easy Easy', 'Borderline') is all but banished. In its place, a sprawling noir examination of life in urban density. Marshall has said that Man Alive! Is an album about the final days of his life pre-fatherhood, alluding to the album's heavily introspective lyrics. Also interesting is how much closer to the aesthetic and feel of jazz King Krule's music has edged. Big choruses are a rarity here, but there's so much on offer throughout Man Alive!
– Luke Sharkey
Caribou
Suddenly
Following up the majestic emotional club heft of 2015's Our Love was always going to be tough for Dan Snaith. Suddenly sidesteps that expectation with an album that features hip-hop loop-inspired productions, a return to his psych-folk roots and the clubby body music he's released as Daphni on a gentler choppier album inspired by sudden personal and familial upheavals.
– Niall
Caribou brings a softer side (Nialler9 Podcast)
Westside Gunn
Pray For Paris
Buffalo-native MC Westside Gunn is staying true to the fundamentals of gangster rap throughout his latest LP Pray For Paris. It's not quite a puritan's album but if you're into hip-hop for grandiose production and catchy hooks you won't get much off of Gunn. Instead, Pray For Paris is jam-packed with golden bars, stories from the street level. Plenty of gorgeous features on this too, including Freddie Gibbs' verse on album highlight '$500 Ounces'.
– Luke Sharkey
Moses Sumney
Græ
The most sonically ambitious and concentrated album on this list, Moses Sumney's meticulous double album that will take months to digest in full due to its scope. There's artful pop songs, jazz, avant-garde R&B, falsetto singer-songwriter balladry, orchestral swells and input from Daniel Lopatin (Oneohtrix Point Never), James Blake, Jill Scott, FKJ and Thundercat among other. The 20 songs on the record often about isolation and identity, blooming and blossoming in surprising and intimate ways.
– Niall
Tame Impala
The Slow Rush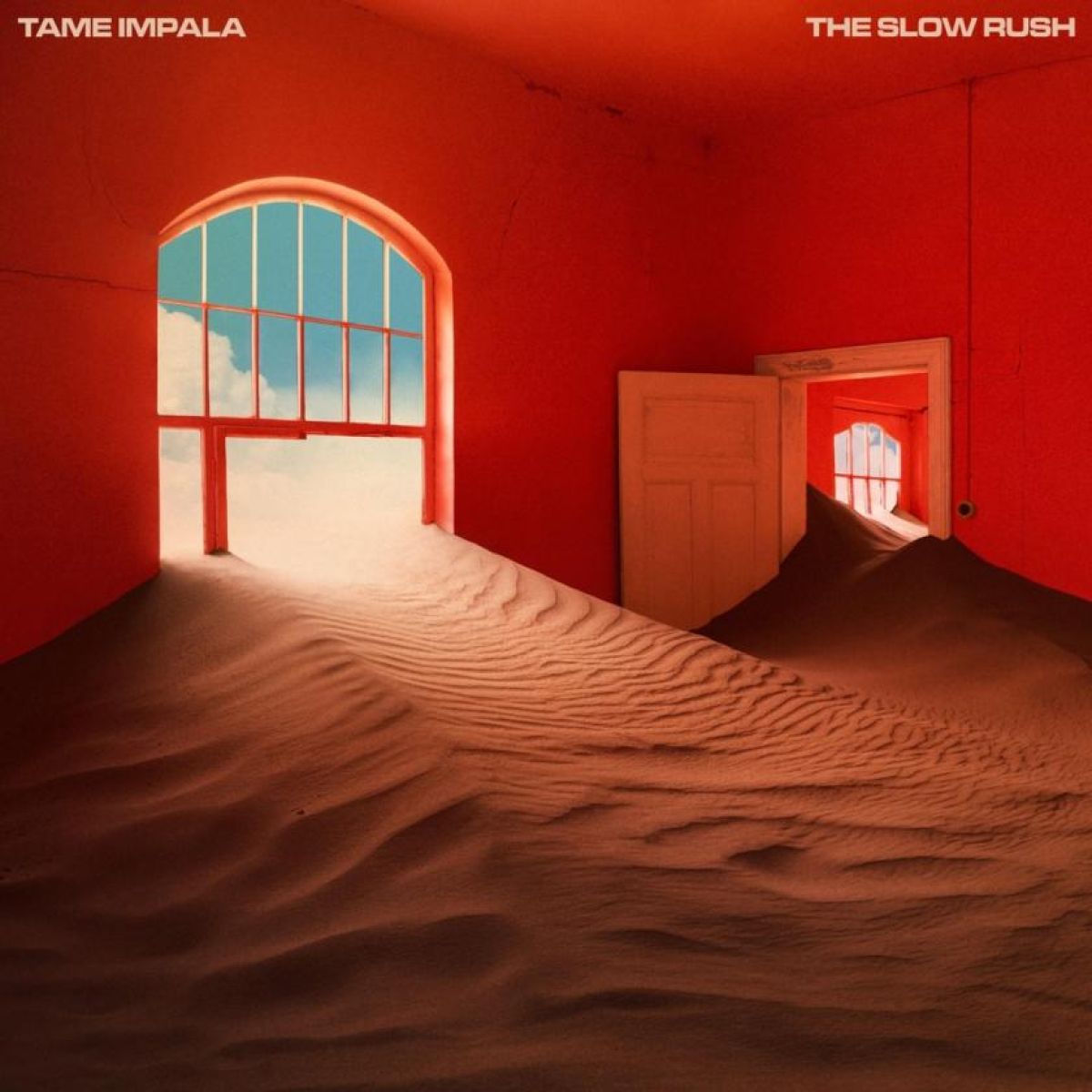 Few would deny that Kevin Parker (the sole creative force behind Tame Impala's studio recordings) is one of the world's finest producers. Check out any of the amazing soundscapes on their fourth album The Slow Rush for clarification. However, Tame Impala's fourth album is the first time the Australian artist's material is more style than substance, which is a damn shame. Included here easily for its bangers, but it's Tame Impala's weakest outing yet.
– Luke Sharkey
The Strokes
The New Abnormal
The boys are back. A return to form for the New Yorkers who while never stretching too far from their established template imbue their sixth album with enough verve and life that they no longer sound tired , like they're just waiting to get out of the studio. Not a high bar sure, but it speaks the alchemy of the band's playing that The New Abnormal is often thrilling and capable of finding fresh depths, something that was feeling less likely on previous albums.
– Niall
Everything Is Recorded
Friday Forever
XL boss Richard Russell's second album is themed on "an investigation into the universality of the Friday night experience" from 9:46pm to noon the next day. In the rollover, Russell employs the voices of Ghostface Killah, Aitch, Penny Rimbaud of Crass, A.K Paul, Berwyn, Infinite Coles, Flohio and Irish artists Kean Kavanagh (Soft Boy Records) and Galway musician Maria Somerville to paint a seedy R&B and rap-flecked journey through the underbelly of a night out through to the magic hour and back into the light.
– Niall
Aoife Nessa Frances
Land of No Junction
The debut album from Aoife Nessa Frances is teeming with beautiful indie psych-folk melodies and acoustic arrangements drawing from late' 60s / '70s folk music. Key to the appeal is Frances' voice, an all-encompassing timbre that recalls Angel Olsen or Cate Le Bon most recently. A rich palette of instrumentation trundles gorgeously around the imaginatively detailed album.
– Niall
Rina Sawayama
SAWAYAMA
There's something happening to pop music right now, Rina Sawayama is right at the forefront of it. The Japanese-British artist's debut album somehow encapsulates 2000s teen pop, nu-metal and R&B into an album that feels like it's operating in parallel to the zeitgeist, with one step inside of it.
Denzel Curry & Kenny Beats
Unlocked
It's hard to point the finger at a more versatile MC in contemporary hip-hop than Denzel Curry. This year, the Florida native paired up with Kenny Beats for the MC Doom inspired Unlocked mixtape. Wonky arrangements, filled with foley sounds and chopped samples of old school American TV, lay the perfect foundation for some of Curry's most lyrical verses yet.
– Luke Sharkey
Khruangbin
Mordechai
If you need a laidback album for summer times, this Texan trio rarely disappoint. Their albums have got better and better, built on a chilled jam band aesthetic of mostly instrumental psych rock and dub. There's Lots more vocals this time around along with a more Latin flavour. There's nothing life-changing about Mordechai but there doesn't need to be when their music is so uplifting and transportative.
– Niall
Podcast: 10 recommended albums from 2020 so far
Yves Tumor
Heaven To A Tortured Mind
Turin-based American recording artist Yves Tumor's second full-length outing under the moniker has been the strongest rock album of the year so far. Heaven To A Tortured Mind bears noticeable relation to the record that preceded it, however, Tumor detaches themselves further from the obvious Brit-pop influences of Safe In The Hands Of Love.

The songcraft is more focused, the tones dirtier and the melodies more firmly placed in the world of art-rock. Highlights on this gem include 'Gospel For A New Century', 'Dream Palette' and 'Kerosene!'.

– Luke Sharkey