There's lots going on with All Together Now's lineup. Unsurprisingly, POD have gone above and beyond to play host to an eclectic gathering of musical talent.
Here are our 10 picks of international acts on the come up. These may not have been the names that made you buy your ticket but you should make it your business to check out as many of these acts as you can this coming weekend.
Our top 10 Irish acts playing All Together Now
Stage Times & Map
---
1.
PARK HYE JIN
All Together Now have graciously provided the setting and occasion through which we can at last catch Korean producer PARK HYE JIN live. We're beyond excited for this one. We discovered Jin back in March and have been enraptured by her very dreamy lo-fi house releases since. The most recent addition to her discography is 'Ahead Of Time', which combined sleek synth work with breakbeats and house rhythms.
---
2.
Black Midi
Sometimes Black Midi's music has a texture and form akin to being chased through the brambles by four bears carrying putters. In another moment, the experimental London rock group channel the very melodic sense of entropy that Teenage Riot Sonic Youth mastered. Quiet and loud, soft and hard in the transition from one breath to the next. The group certainly don't lack depth, their debut LP Schlagenheim testifies to that. Their set at this year's ATN will be the perfect opportunity to familiarise yourself with one of contemporary rock's most interesting new voices.
---
3.
Tourist
Another Londoner on the list, though William Phillips' music under the Tourist moniker could not sound more opposed to that of Black Midi's. Tourist is an electronic producer and multi-instrumentalist. His instrumental releases are founded upon a love for melody, the kind that leaves its own atmosphere in its wake. Whether it's the reversed jitter of 'Awake' or the rigid catchiness of latest single 'Bunny', Tourist is a sure bet this weekend. A perfect transition into the more electronic side of things.
---
4.
Jayda G
Canadian producer Jayda G has firmly placed herself into the mainstream of dance popularity over the past two years. While Jayda's first releases date back to 2016, it was 2019's Significant Changes which really illustrated what the artist is about. It also happened to land the artist a swell in popularity. The music on Significant Changes is largely classic house deconstructed. Dance party rhythms and dirty bass grooves are the order of the day, held down with off the wall adlibs and gospel harmonies. Bring the moves for this one.
---
5.
Bedouine
Bedouine could be considered a dedicated follower of the vintage folk sound. While most modern folk goes out of its way to try and mark its self out as something other than strictly just that, Bedouine's music shines for its considered lyricism, steady musicianship and empathetic atmosphere. That is to say, there's no gimmick here. Just superb music. The artist is signed to Matthew E White's Spacebomb records and has just released her second full length Bird Songs Of A Killjoy.
---
6.
Angie McMahon
Australian singer-songwriter Angie McMahon heads to All Together Now only a week and change after releasing her debut solo LP Salt. McMahon writes slow indie music, overdriven guitars and verb'ed out falsetto vocals. The lyrics on Salt are personal and introspective, almost as if the listener were stumbling in upon some private conversation between the mind and heart.
---
7.
Great Dad
London based electronic band Great Dad are one of the most interesting prospects on the ATN lineup. We don't know much about the group, bar that they're signed to indie label Bleak Spring and that their self-titled debut LP was just released. Great Dad can be a challenging body of music, but curious hearts will find plenty to explore here. From the abstract, glitchy instrumentals to the dystopian and at times disaffected lyricism.We don't know quite what to expect here but they are on our list to see.
---
8.
Rimon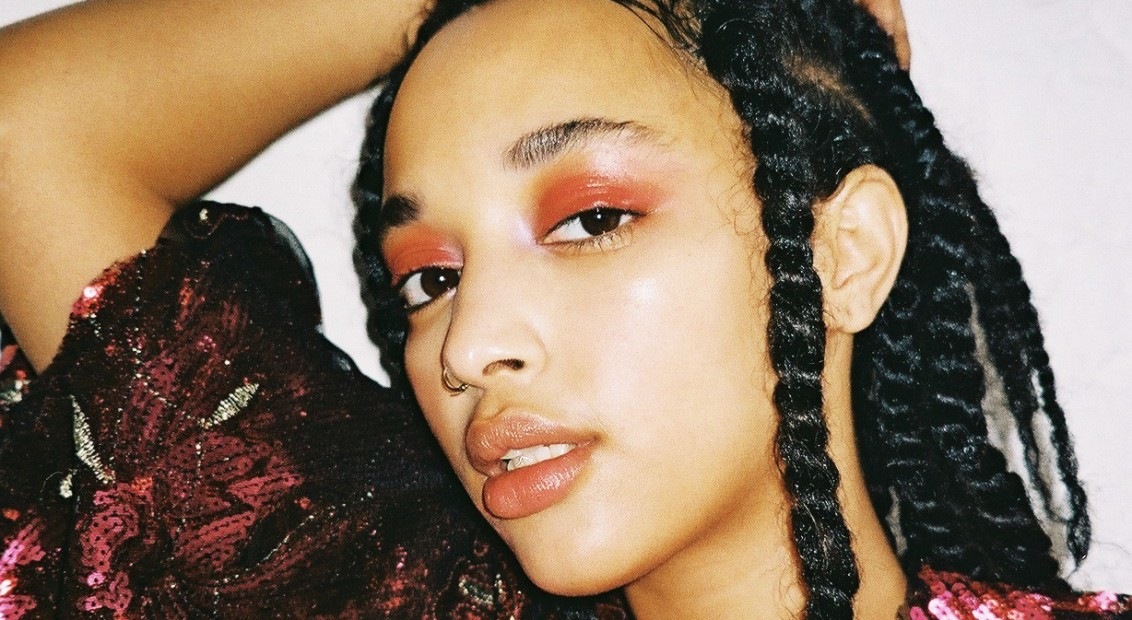 Amsterdam-based neo-Soul artist has been doing the rounds in terms of online hype over the past couple of years (See here & here). She stood out when we were doing our digging through the ATN lineup. Firstly, for the sleek, shimmering production and instrumentals on her 2018 Mixtape BBYGIRL FOCU$. Then for the honey-like quality of her vocals.
---
9.
Anna Calvi
Anna Calvi doesn't really fit into the label of an emerging artist. For one, the British artist has two full albums out. The most recent of which, Hunter, earned the artist a well-deserved surge in notoriety. Calvi's washed-out indie has a theatrical quality, mostly due to her distinctive vocal style. She plays a solo set this weekend in Curraghmore. It'd be worth your time to go and see how her music works in a bare-bones, intimate performance style.
---
10.
King Lagoon's Flying Swordfish Dance Band
Brighton-based conceptual group King Lagoon's Flying Swordfish Dance Band blend aspects of Latin funk, afro groove and psychedelia into a mind-melting assortment of rhythm and melody. It's a big bang, layering percussion, strings and horns into a wall of sound like set up. We don't have much by way of bio for the group, but going off the teaser for their forthcoming LP, it's gonna be a big party.
---