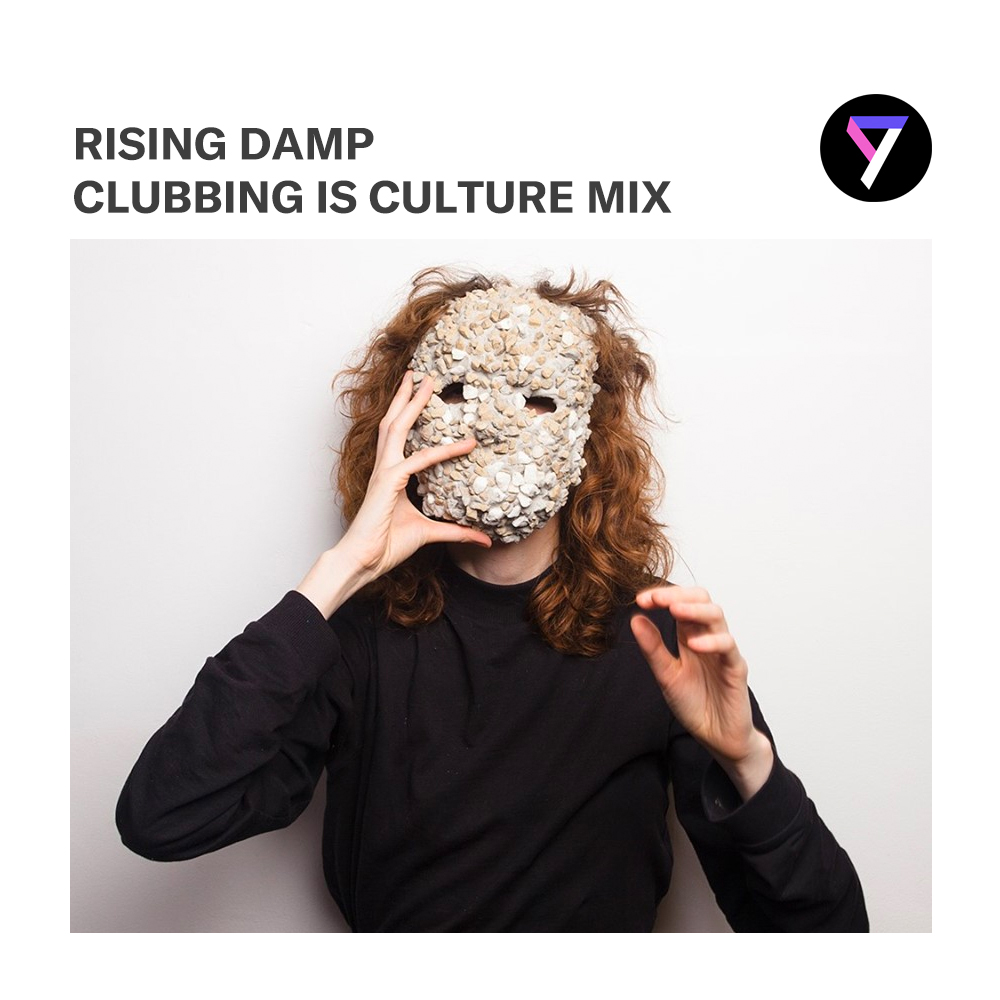 Welcome back to our new mix series, Clubbing is Culture.

This is a series of four mixes all centred around a core theme of Irish cultural spaces and the increasing lack thereof. Recent closures, a lack of funding and the archaic licensing laws restricting social hubs are impacting the cultural fabric of Ireland and prevent Irish people from realising their creative potentials. Check out Give Us The Night for more information on the campaign to address this.
We've invited some of Ireland's most interesting DJs to respond to the topic of cultural spaces with a guest mix and written contribution. So far, we've had mixes from Club Comfort's Roo Honeychild and Variant Crew's Falx and Nihilist.

This time, we're joined by Michelle Doyle, more commonly known as DJ and musician, Rising Damp.
This mix is a means of honouring several DIY spaces where music happened in Dublin. Our journey begins at the Box Social and goes to the Joinery, Tenterhooks, Barricade Inn, Grangegorman Squat City, the Karate Klub and ends in Jigsaw – a space whose time is limited as the building is being sold in the next year. It explores live gigs but also some recent music by artists who played in those spaces. It is in no way a complete list or anything, it was simply found tunes stitched together.
Jigsaw is the longest-running of all spaces. It's going over 12 years now and is the heart of activism in Dublin. It's currently the headquarters of DCHA, WSM and DDR (soon to be gone!). I ended with a focus on musicians that have played Solidarity Dinners and DDR nights. The final track is one that really fills me with hope and resilience. Let's keep making these spaces and fighting for a better city.
Rising Damp Clubbing is Culture Mix tracklist
1. Children Under Hoof – Live ( @ the Box Social 2008)
2. Sunken Foal – Live (@ The Joinery 2012)
3. Gross Net – Of Late Capitalism (Played The Joinery)
4. Apostille – Choose Life (Played Tenterhooks)
5. School Tour – Morning Bar (Played Barricade)
6. Dowth – A Tongueless Bell (Live from Words in the Warehouse, Grangegorman Squat City 2016)
7. Rats Blood – Meatheads (Member of Karate Klub, DIY punk practice space)
8. Pozoga – Direct Provision (Members of Karate Klub)
9. Surge – Don't Settle (Members of Karate Klub)
10. Mala Herba – Rusalki (Played Jigsaw)
11. The Real Kid – Rule Breaker (Played Jigsaw)
12. Extravision – Don't Want to Be Here (Played Jigsaw)
13. Mohammad Syfkhan – Live (@ Jigsaw)
14. Bambi – Bliss (Played Jigsaw)