https://soundcloud.com/lilla-vargen/this-is-love
---
Antrim piano youngster
Friday October 2nd – 8.15pm @ The Academy – Feel Good Lost night
Hailing from Ballymena, youngster Lilla Vargen delivered a knockout piano ballad on her debut song This Is Love. It's a brief song that leaves a sustained impression and enthusiasm for what may come down the line.
---
Bass-lead vocal club music.
Friday October 2 – 8:55 @ The Academy – Feel Good Lost night
Joni is a Bray vocalist and violinist who has been working with one of the country's finest purveyors of bass-lead beats Richie Kaboogie. Together, they've concocted a song born of the underground but through Joni's soulful holler, has a captive audience beyond a scene.
---

Photo: Brid O' Donovan
Cork's shining light.
Friday October 2 – 9:35pm @ The Academy – Feel Good Lost night
The singer-songwriter Eoin French continues to impress with every live show and single. A brittle falsetto anchors the musician's music which can take the form of ambient electronic music, singer-songwriter folk but always with a cutting-edge heart.
---
Classic throwback indie-pop.
This is a musician who knows how to play the audience. Daniel Anderson was formerly of the indie band the Rags before he embarked on a solo journey that took him to a much more classic place musically. Patterns is immersed in classic orchestral band arrangements with nods to late 60s pop and early 70s singer-songwriters. Anderson's voice has an old-fashioned earnest delivery to it that matches this classic-style.
---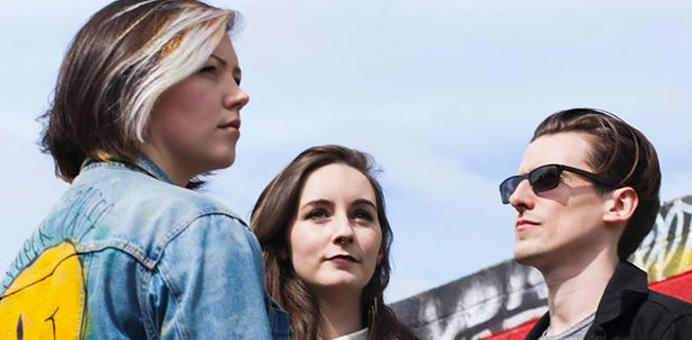 Photo: Aoife Herrity
Grunge-rock is back.
Bitch Falcon were only gaining momentum at this time last year but they've since showed through a series of singles and some ass-kicking live shows how to make rock music sound alive in 2015 while referencing the past. Expect big riffs, big vocals and big fun.
---

Photo: Brid O' Donovan
Moving piano singer-songwriter
Patrick O'Laoghaire's music has a deep confessional howl to it while remaining both beautifully sounding and poetic lyrically. A rising Irish talent.
---
---
Related