Slane Irish Whiskey is a trailblazing Irish Spirit that has music in its heritage. Like Nialler9, Slane Irish Whiskey is all about new adventures and making a bold choice. Next time you're looking for a spirit that comes recommended from someone who knows their music, try Slane Irish Whiskey.
Please enjoy Slane Irish Whiskey responsibly/visit drinkaware.ie.
© 2022 Slane Irish Whiskey

---
---
Antrim piano youngster
Friday October 2nd – 8.15pm @ The Academy – Feel Good Lost night
Hailing from Ballymena, youngster Lilla Vargen delivered a knockout piano ballad on her debut song This Is Love. It's a brief song that leaves a sustained impression and enthusiasm for what may come down the line.
---
Bass-lead vocal club music.
Friday October 2 – 8:55 @ The Academy – Feel Good Lost night
Joni is a Bray vocalist and violinist who has been working with one of the country's finest purveyors of bass-lead beats Richie Kaboogie. Together, they've concocted a song born of the underground but through Joni's soulful holler, has a captive audience beyond a scene.
---

Photo: Brid O' Donovan
Cork's shining light.
Friday October 2 – 9:35pm @ The Academy – Feel Good Lost night
The singer-songwriter Eoin French continues to impress with every live show and single. A brittle falsetto anchors the musician's music which can take the form of ambient electronic music, singer-songwriter folk but always with a cutting-edge heart.
---
Classic throwback indie-pop.
This is a musician who knows how to play the audience. Daniel Anderson was formerly of the indie band the Rags before he embarked on a solo journey that took him to a much more classic place musically. Patterns is immersed in classic orchestral band arrangements with nods to late 60s pop and early 70s singer-songwriters. Anderson's voice has an old-fashioned earnest delivery to it that matches this classic-style.
---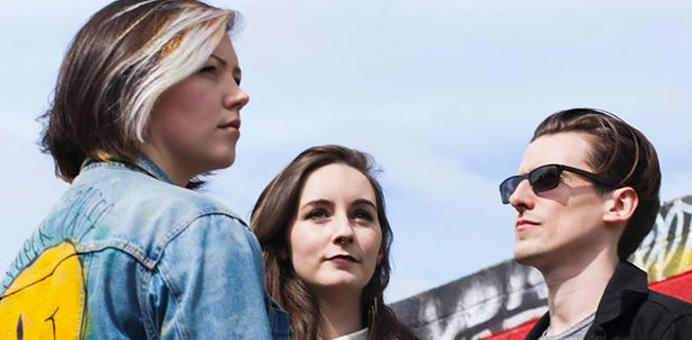 Photo: Aoife Herrity
Grunge-rock is back.
Bitch Falcon were only gaining momentum at this time last year but they've since showed through a series of singles and some ass-kicking live shows how to make rock music sound alive in 2015 while referencing the past. Expect big riffs, big vocals and big fun.
---

Photo: Brid O' Donovan
Moving piano singer-songwriter
Patrick O'Laoghaire's music has a deep confessional howl to it while remaining both beautifully sounding and poetic lyrically. A rising Irish talent.
---
---
---
Galloping Belfast indie-rock.
I caught this Belfast band's debut Irish show a couple of weeks ago and it was one of the best new band sets I've seen all year. Plus, their forthcoming EP on Faction has two great tracks on it. Think Springsteen, The War On Drugs and Dire Straits as influences.
---
The new Hozi…..err?
The words 'the next Hozier' is a cautionary tag that could bring more folly and lead to more copycats than anything else. However, if you like the kind of bluesy-rock that 'The Hoze' also is quite fond of, but like it with a more Black Keys-esque bite, then Mr Stewart might be your bag. See also Basciville.
---
A new Galway singer-songwriter.
It's early days for this Galway musician who splits her time between Dublin and London. Early songs are quite lo-fi but reminscent of Nina Hynes starting out.
---
Channeling rock's great past
Taking their cues from LCD Soundsystem's post-punk disco, classic rock histrionics and Bono-style vocals, discopunks are either too on the nose to the source or brilliant at what they do. I've yet to see them live so I will be having a look.
---
Bright acoustic folk
Leixlip singer-songwriter Sinéad White released a debut collection of folk/pop songs earlier this year. White's bright timbre paved its way through guitar and piano-lead songs and her belting vocals are her big draw. She's collaborated with Daithi on an absolute club banger to be released soon.
---
Electronic disco vibes
Take some dark-edged disco and a penchant for percussive electronic funk music and you have the improving sound of Dublin four-piece Paddy MacAdam, Veronica Moran, Kevin McKnight, and Ciaran O' Shea.
---
---