Longitude Festival's lineup is pretty close in taste to the music featured regularly on this blog so with that in mind, here's five of my must-see recommendations per day for the Marlay Park festival. There's also a Spotify playlist of Longitude artists at the end of the post along with the site map and time table.
See you at my Longitude DJ set at 3:30pm on Sunday at the Red Bull Music Academy stage and later on that night at the Afterparty in The Academy. Check out the stage times for the weekend.

Friday | Saturday | Sunday | Spotify playlist & timetable
---
Friday
Heineken Live Project Stage, 4.20pm


The debut album from London's Vondelpark, Seabed, leaned a little towards indistinct than the early EP's floaty electronica but live, these guys really shine. The full-live band setup is more dynamic than their sometime murky recordings. I saw them in January 2012 and I was really impressed then. Hopefully, Vondelpark will match that and then some.
---
Heineken Live Project Stage, 6:45pm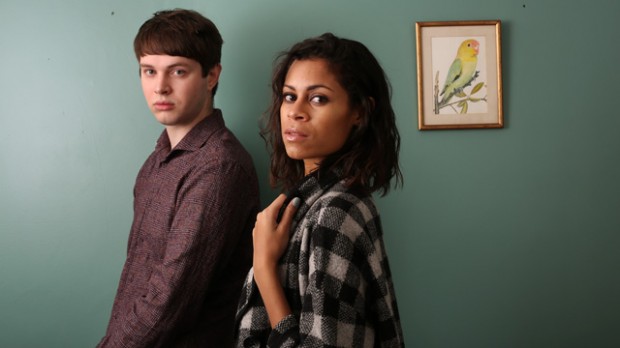 Aluna Francis and George Reid's debut LP has been a long time coming but Body Music finally arrives on July 26th/29th. It's no surprise from previous singles 'Your Drums, Your Love', 'You Know You Like It', 'Just A Touch', 'Attracting Flies' and 'Bad Idea', that it's going to be a very enjoyable modern electronic pop record. The last time they were here was for Arthur's Day. Longitude should, and will suit them better. The last time they were here was the Trinity Ball earlier in the year but this is will work well in Marlay Park.
---
Woodland Stage, 7.45pm


The debut album, Woman, is one of the most sophisticated and sensual records of the year. Robin Hannibal and Milosh's stylish music makes its Irish debut at Longitude and the only thing missing is some mood lighting. Warning: you may see a lot of PDA at this show.
---
Heineken Live Project Stage, 8pm

Another act I saw at Eurosonic first. Her live set was terrible then but she's come a long way both in terms of live and in visibility thanks to burgeoning listenership for her debut Devotion and that Disclosure remix. A few weeks ago at Glastonbury, Ware was charming and affable; a down-to-earth R&B singer who has a good live show, a great clutch of songs and who draws people in with her character. Just don't ask her to climb the stage scaffolding, she'll go Runnin'.
---
Main Stage, 9.15pm


Apparently, Phoenix didn't play Ireland for a long time because they had a bad festival experience years ago. In the meantime, they've become a headlining band and so, Longitude will be the first Phoenix live show in Ireland in yonks. They were the most fun band at Glastonbury this year (watch the full set below), because they had a handful of albums with great danceable, singalong tracks that ooze French cool. Watch out for that drummer.
---