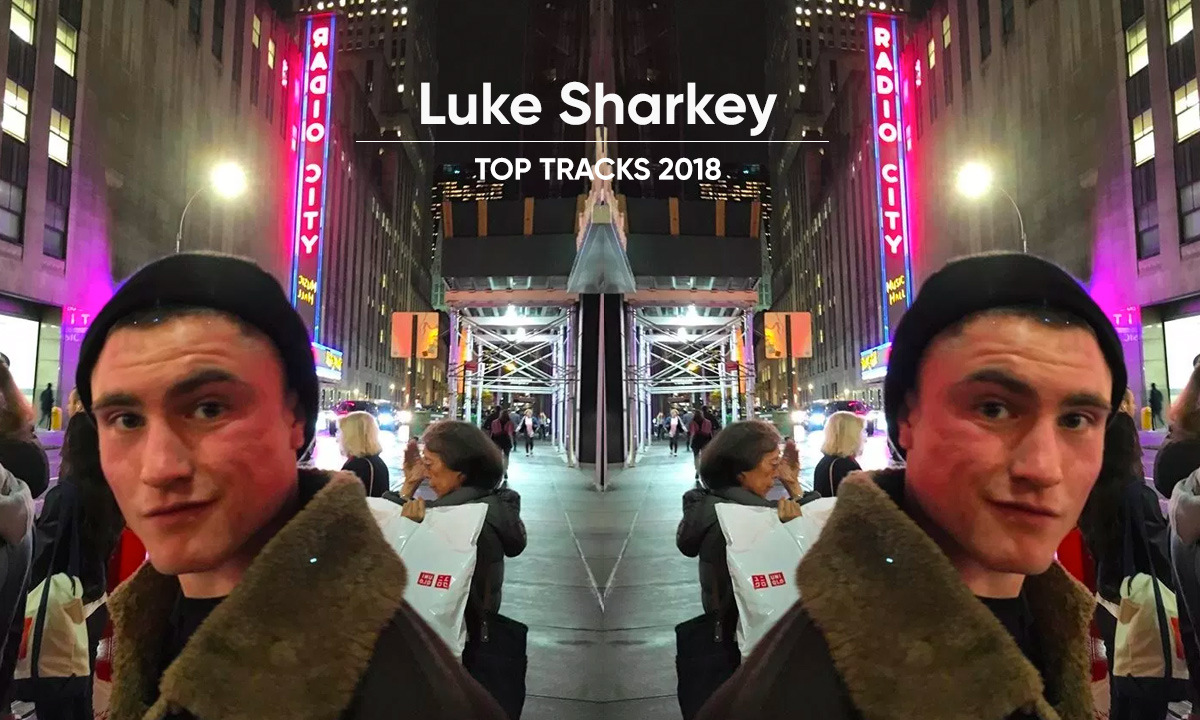 Narrowing down an entire year of music discovery into just 50 tracks made for some vicious internal debates. Ultimately, if a song made its way onto this final list, it's fair to say that I love or have loved it at some stage in 2018. Each of these tracks has been played to death on my Spotify, contributing to my already obsessive listening habits. Some of these tracks I love for their lyrics, others for their production and others again for a reason I still can't quite put my finger on. Sometimes music just speaks to you.
Each of these songs, bar none, has played a role in soundtracking my year. Each of them has soundly earned its place on this list and a permanent place in the hard drive between my ears. Good times, bad times and the hours spent hanging out at bus stops waiting for the 145. This is my favourite 50 songs of 2018.
50.
Low
Fly
Low's Double Negative, the band's 12th full-length LP, produced much of my favourite post-rock music of 2018. 'Fly' is sprawling, six-minute doozy filled with choppy vocal ambience and lead singer Alan Sparhawk's icy falsetto.
49.
Saint Sister
Corpses
Taken from their Shape Of Silence LP. Let Saint Sister totally immerse you in their world of soft harmonies and poetic sentiment.'Corpses' is akin to the first chirpings of the dawn chorus on a queit walk home from a golden night out.
48.
AE Mak (Phare Remix)
I Walk

Aoife McCann's vocals with Phare's dreamy vision of house music is a match made in heaven. This one has stuck with me for a long time now.
47.
Bishop Neru
Driftin'
One of Hip-Hop's most talented young MC's teams up with Kaytranda to dose your ears with more gold bars than Fort Knox. Bishy's lyrical dexterity and turn of phrase are near unparalleled.
46.
Wastefellow
Philosophy Plastic
My favourite track from Wastefellow's Post Human Potential. The sort of track that would fill nightclub dancefloors in the world of Bladerunner.
45.
Colter Wall
Plain To See Plainsman
I came across Colter Wall during a deep dive into the Electric Picnic line-up. Not the sort of music that makes its way into my Spotify habits but it's impossible to resist Wall's gravelly vocal delivery and nostalgia-filled lyrics. If only more country music was this good.
44.
Alt-J ft. Pusha T
In Cold Blood (Twin Shadow Version)
I've been a bit cold on Alt-J for a while now. I really didn't find that much to enjoy in Relaxer when it first came out, but it's reimagined form in Reduxer was a spark of genius. That vocoder line is the perfect geeky counterpart to Pusha T's brash superstar feature. A hopeful sign from a band who've fallen woefully short of their potential in recent years.
43.
Shame
The Lick
Ah yes. 2018 has seen a strong resurgence in all things punk and post-punk. Shame's self-titled LP is among my favourite of that particular breed. 'The Lick' is young, angry and damn certain to make you aware of it too. From the groan of its centrepiece bassline to the lead singer's monologue about the gynaecologist and modern listening habits, 'The Lick' is an exquisite punk rock track.
42.
Natalie Prass
Sisters
Signed to Matthew E. White's Spacebomb Records, Natalie Prass is an American recording artist whose highly political The Future And The Past LP had all the antiestablishment vibes of a punk record set atop a smooth folk-rock bedding. 'Sisters' is a real highlight. A softly spoken veritable character assassination on contemporary sexism in American.
41.
Alyss
MisKayani
Sometimes the beat just wins you over. English producer Alyss's 'MisKayani' is a proper dance-pop anthem without the grating production aesthetic usually associated with the genre. Verse, chorus, verse, the chorus can be done properly and 'MisKayani' is absolute proof of that.
Related