As you can see from this week's gig guide, there is a lot happening in Dublin this week, and in recent years, the city has seen St. Patrick's Festival grow from a small satellite of events around the march to a fully-fledged week-long festival with an extensive array of events of all stripes and shamrocks, from music to dance to comedy to film screenings to talks to food and beyond.
This year's festival has its strongest identity yet, with an entire week long timetable of events including family friendly shows happening in its festival quarter at the National Museum of Ireland in Collins Barracks with a main stage and two Spiegeltents hosting the programme, from Wednesday March 16th to Sunday March 20th under the theme CONNECTIONS/NAISC, broken up into free daytime events and ticketed night gigs.
Musically, St. Patrick's Festival has a wide array of representation from the young and emerging to the classic and established. Here's a look at some standouts from both.
---
1.
Wednesday March 16th, 7:30pm, Free, Main Stage
Kicking off the main stage at St. Patrick's Festival this week with free events, is this trio of Irish pop artists who have made a name for themselves in the last few years.
Lyra is a Cork artist who has gone from strength to strength during the pandemic with features on Grey's Anatomy and performances on TV shows like Ireland's Got Talent and Dancing with the Stars. 'Lose My Mind' is her latest single.
Soulé is the Balbriggan pop artist playing with R&B and electronic textures that has shown ambition in putting on a specially-commissioned streamed show for the festival last year, and this year, will finally get to play live once more where you'll hear tunes like Choice Song of the year nominated 'Queenish'.
Bobbi Arlo is an artist we love at Nialler9 for her darked-edged R&B pop music like the video we premiered recently for 'Parasite.'
Over in Spiegeltent Mór at the Festival Quarter on Collins Barracks at the same time, and also free in, is MÁTHAIR, Dublin club Mother hosting a night of queer clubbing with performances from Anziety, Pixie Woo, Shaqira Knightly and Viola Gayvis, which promises "drag, death drops & disco bangers".
2.
Thursday St. Patrick's Day – March 17th, 7:30pm, Free,
Spiegeltent Mór
Mo Cultivation presents early evening jazz, soul and R&B before some of Ireland's finest hip-hop artists turn up the tempo to end the night on a high.
This is a jam-packed evening of music that encompasses soul, jazz, rap, R&B and beyond.
Featuring The X Collective – a large group of artists who operate in soul and jazz in the main and who can draw from a cast of musicians, this time around the show will feature Zapho, Jess Kav, UNQ, Toshín, Shy Mascot, Mutant Vinyl (UK), Chloe Agnew, Decarteret and TADGH.
There will be a live collaboration between three emerging Irish acts – 1000 Beasts, DeCarteret and Khakikid.
Also on the bill, Nealo is the Dublin rap artist with a great live band and a fine album in All The Leaves Are Falling while Galway rapper Celaviedmai and a live band will perform.
Rounding off the night are Sim Simma DJs – the lovers of Caribbean, Latin and African music while DJ R3D will be playing between acts. A special guest is also on the cards.
3.
Friday March 18th, 2pm – 5pm, Free, Main Stage
Bloc Party vibes abound with some of the best new Irish rap and drill with a carnival and dance atmosphere.
Block party! Bloco Atha Cliath is a a great new addition to St. Patrick's Festival presenting a carnival street atmosphere to a family-friendly with a full lineup of Irish rap headlined by the trending Dublin rapper and sampler of Celtic songs Sello, along with Curiosity MG – three versatile vocalists in King Joe, Big Bennjy, Flaco Dior performing Afrobeats, rap and drill, along with Yomi Attention, Blaq Appollo, The Clan Worldwide and the Go Dance for Change dancers.
Get yourself to this to see the new wave of Irish music as it happens.
4.
Friday March 18th, 7:30pm, Spiegeltent Mór, €10
A trio of acts from Dublin drawing on three different sides of the spoken word prism.
They've only just dropped their new mixtape A Quiet Life and they've been talking about bringing the good times to the stages and clubs of the country, well Friday is Mango x Mathman's time to do just that with extra help from Trinity Orchestra.
Before that, the southside rapper Malaki will set the scene with a set of socially-conscious fervent hip-hop, while Ballymun spoken word artist Adam Mohamed will relay his experience of identity and multiculturalism.
5.
Saturday March 19th, Main Stage, 7pm, €20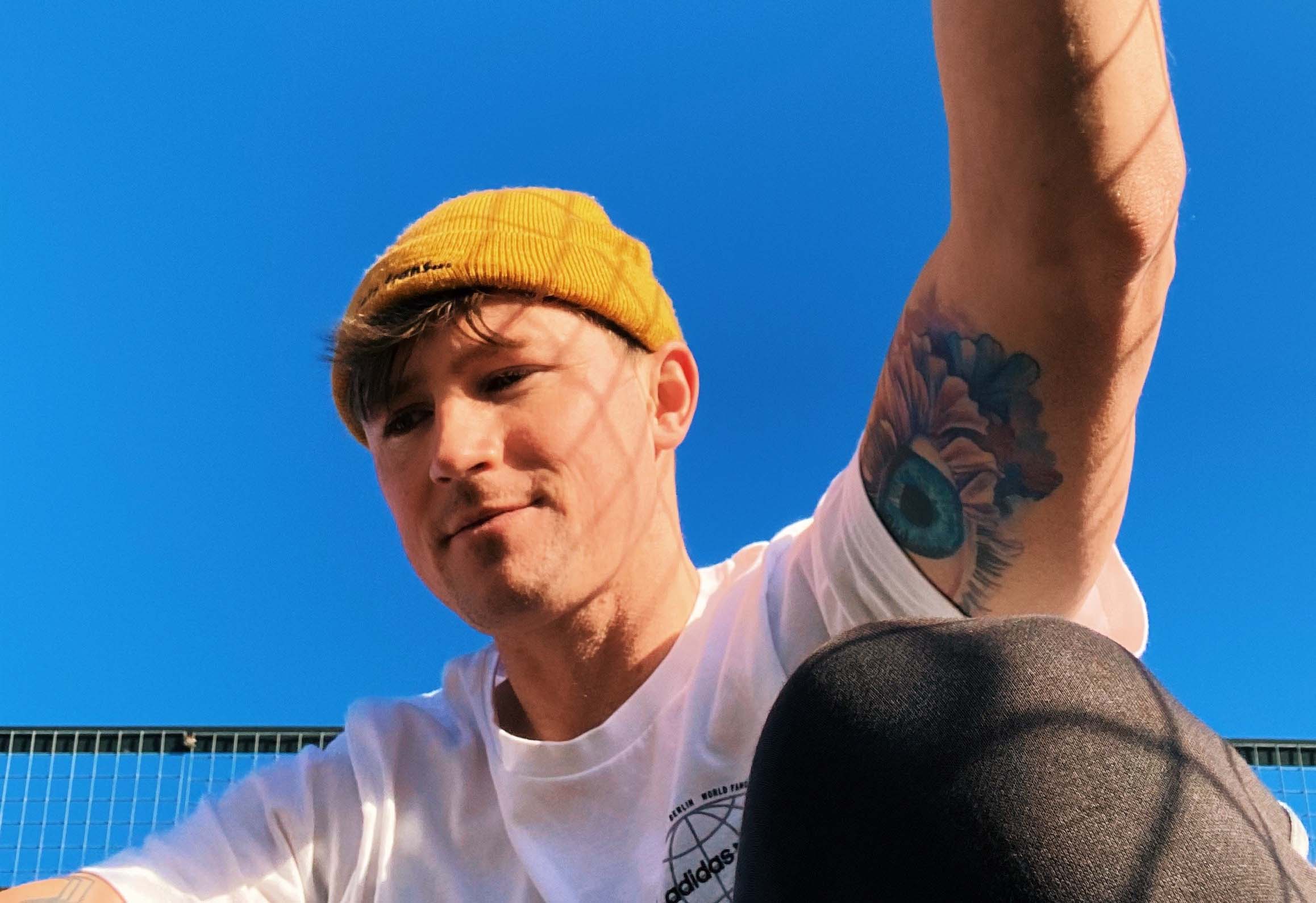 Le Boom may have returned as Christy Leech's solo endeavour but collaboration has been key to the electro-pop project since its inception.
Last week, the first Le Boom song in three years – 'Friday Night' with vocals from AE MAK was released, and this special once-off gig is presenting Le Boom's bouncy bops with augmentation from Glasshouse Ensemble, the purveyors of alternative reimagining of artist discographies and soundtracks.
Expect this show to fill your disco electronic boots for the first time in two years.
Peter Fleming aka Cynema, another Le Boom collaborator is on support too.
---
6.
Sunday March 20th, 3pm, Free, Spiegeltent Beag
A magazine come to life!
Totally Dublin Live brings the monthly cultural free magazine to the stage hosted by editor Michael McDermott, with recent cover stars Gemma Dunleavy and her uncle DJ Billy Scurry discussing their inner city roots and influence upon each other, while Cork's Aideen Barry will talk about her contemporary visual art and directing a stop motion film, Throw Away will revisit the '90s through its club flyers and Chancer Cards presents Dublin places through some feisty characters.
---
6.
Sunday March 20th, 5pm, Free, Spiegeltent Beag
Film Screening and Performance with The Mary Wallopers and Chris Miles
Dominic and Hamish is a film directed by Bob Gallagher accompanying Traditional singer Macdara Yeates to Dublin, Dundalk, Edinburgh and Fife to explore the influence of Scottish writer Hamish Henderson on one of Ireland's most celebrated folk songwriters, Dominic Behan.
Following the screening on Sunday, The Mary Wallopers and Chris Miles will take part in a discussion and perform songs from the writer.

---