5.
Chance The Rapper
'Blessings'

Chance 3 cements the rapper as a mogul of independent gospel-driven hip-hop..
On Friday morning, just after midnight, Chance The Rapper dropped his third mixtape Coloring Book to much hype in the U.S. (last year's Donnie Trumpet & The Social Experiment Surf album is similar but doesn't count as a Chance release).
The Chicago artist has remained resiliently independent, stubbornly and wisely carving his own path along with his friends. Just like Skepta and Boy Better know are doing in the UK but on a larger scale. Chance's appearance on Kanye's 'Ultra Light Beams' is the best thing on The Life Of Pablo and Kanye's blessing appears to have given Chance an extra confidence boost – a childhood dream fulfilled.
Chance's dreams are coming true and Coloring Book is a joyous album about counting your blessings. It's also the most gospel-lead of all of his releases – mellow and celebratory, drawing guests like Lil Wayne, 2Chainz, Jeremih, Bieber, Future, Jay Electronica and Kanye into his bright palette without sacrificing his own identity. The two 'Blessings' tracks, have the most of the only thing Coloring Book lacks – more of Chance rapping. The first one my current favourite – "I don't make songs for free, I make 'em for freedom/Don't believe in kings, believe in the Kingdom," he raps. No-one is making uplifting music like this and that's why Chance is magnetising bigger stars into his constellation.
---
6.
Marcus Marr
'Rocketship'
A DFA disco burner.
Marcus Marr has captured the spirit of fellow DFA Records' cohort Shit Robot with this new track on the label. The UK producer goes hard on the disco-bass and funk guitar on a track I can't wait to play at Lumo on Saturday. Marr previously came to my attention via his 'Brown Sauce' single last year.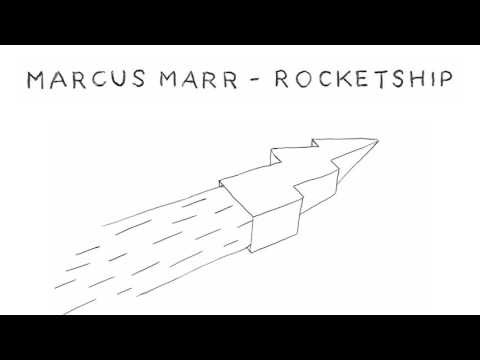 ---