Part 1 | Part 2 | Part 3 | Part 4
Continuing the four part series this week, in no particular order, in which various artists, media and music fans I trust answer the question: "What are your five best new musical discoveries of the year?" Their answers were then rummaged through by me and I picked a cross-section list of 40 of the most interesting, diverse new artists from their choices.
Thanks to Muiris Dunworth for creating a Spotify playlist of 34 of the artists. A Deezer version is here.


From: Dublin, Ireland.
Chosen by: SertOne.
Karen Sheridan first impressed as part of the folk trio Kasette. Under her own project Slow Skies with producer Conal Herron, she draws in more classical orchestral pop sounds. Her debut EP Silhouettes marked her card but we hear live she's been really getting people talking. (Niall Byrne)
---

From: Echo Park, Los Angeles, California.
Chosen by: Shane Culloty, The Torture Garden.
NO sound like something new built on something old. They sound like they take their cues from several established sounds – like they recorded their album on the same patch of the land where The National recorded Boxer, all those years ago – but they make it indisputably, beautifully original. Songs like 'There's A Glow' sound like they've flowed out of an undeniably American city (L.A., as it happens), catching the thoughts and dreams of real people on the way to your headphones. As easy as it is to place their sound, it's hard to fault them on originality, talent, or anything, really. They could soon be something great. (Shane Culloty)
(NO are playing in Dublin with Father John Misty this Saturday. Show is sold out though)

---

From: London, England.
Chosen by: Hannah Rad.
Disclosure are successfully embarrassing loads of established producers and the Brothers' Lawrence do so with a skilled hand well beyond their combined age of 38. From the arrival of their first track in the Autumn of 2010, Guy and Howard have been on an incredible path to universal notoriety. Disclosure have turned all the right heads (and ears) with their Greco-Roman EP, The Face, which was outed this past June, and are shooting for the stratosphere with their reigning champ of a single, 'Latch'. Between their originals and remixes (like the highly on-repeat-able fix of Jessie Ware's 'Running') and their live show, Disclosure's rise to prominence is well deserved and in not so many words, "super rad". Disclosure were my guests on EastVillageRadio.com's Belly of the Beast on Thursday, October 25, 2012. Hear the full archived show and listen to their exclusive guest DJ mix. (Hannah Rad)
---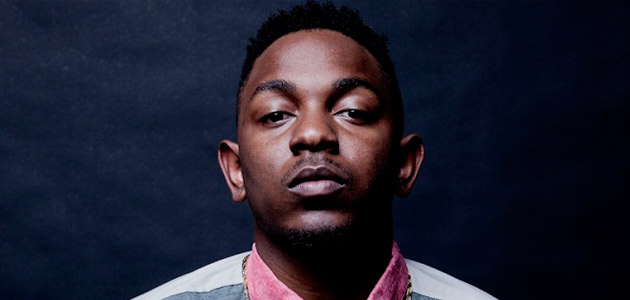 From: Compton, Los Angeles, California.
Chosen by: Mark Murphy of Choice Cuts
It's refreshing to see an artist release a great album and live up the hype whipped up by his previous releases and features in the media and with his new LP, Good kid M.A.A.D. City he has delivered a very strong album. It reminds me of Outkast's second album Atliens , kind of like his 'coming of age' release which positions him in his own realm within the hip-hop and rap world. What makes him better than most is he has a varied flow and can switch up his style (double/triple timing etc) and is super sharp on the mic with his lyrical content. He eschews style and that what good hip-hop is all about. (Mark Murphy)
---

From: Stockholm, Sweden.
Chosen by: Gugai, The Roisin Dubh.
A two-piece electro-pop outfit who are all about big shouty pop music. In fact, all the best bits in their songs happen when Caroline Hjelt and Aino Jawo are shouting together. About stuff and things. It's exuberant, dancing party music. Although they might be better known for their sublime number 'Manners', which was sampled by Chiddy Bang with some chart success, 'I Love It', which was co-written by Charli XCX, is inarguably their standout track – it's all hook, shouts and catchy lines. All the time. From start to finish. Pop perfection, so it is. It's been a favourite of mine since I first heard it, and it's hard not to want to jump about when you hear it. Their debut album is due in 2013 worldwide. (Gugai)
---

From: New York.
Chosen by: Cian Nugent.
The Gunn Truscinski Duo is guitarist Steve Gunn and drummer John Truscinski both of whom have a background in the American improvised music sub basement. In their duo they draw on a bunch of stuff; jazz, Indian music, psychedelic rock and American folk. They end up sort of sounding like a cross between the Grateful Dead, Sandy Bull and the John Coltrane Quartet. The first time I saw the them was last year in Belgium at a festival. I'd been watching bands all day and had hardly slept the night before. A woozy state. It was still fairly early in the day when they played. I'd listened to their album before and knew that I liked what they were doing, but that album hadn't prepared me for what they were doing live – this big rich sound cascaded from them, equally light with melody and heavy with groove. Sober in composition and pissed in its jamming. Two people playing like the mean it. I've said it elsewhere that they're the kind of live music that makes you want to take your shirt off and swing it around your head. Wind blowing around your meek torso and no shame in your heart. (Cian Nugent)
---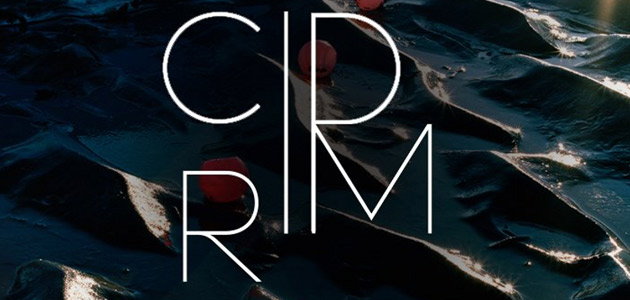 From: Vienna, Austria.
Chosen by:Monto.
It's hard to fashion a genre for Clemens Bächer's debut release. In typical LuckyMe fashion, the closest you could probably come is calling it club music with a fusion of other genre subtleties in there too, mainly jazz in this case. With a background in jazz drumming (Bächer plays drums for fellow Austrian Dorian Concept) CID RIM's music relies heavily on his understanding of rhythm. His album is filled with intricate drum patterns & melody lines that would make even Art Blakey blush. As a producer it often happens that while listening to music you're trying to figure out what the artist in question has done to achieve a certain sound/rhythm, and I really enjoyed the challenge of working out some of the patterns on the album. My personal favourite is 'Six Hundred'. I like to put it in the set sometimes & watch peoples heads melt. (Monto)
---

From: Malmö , Sweden.
Chosen by: Bitzl R's Alan Reilly.
It's pretty hard not to use the descriptive "dreamy" when talking about the Land EP by producer Magnus Johansson. Using the micros of minimal techno, ambient, dub and house, Bam Spacey drafted six songs of star gazing, melancholic pop. As with many Swedish producers, there's a cross wind coming in from the Balearics but there's also an ambiguous chill. 'Vi Delar Samma Grav' means "We Share the Same Grave" (shudder), musically it is an acute examination of contour and texture – muggy keys punctuated by pinprick-sharp sparkles. 'Ström' is modernistic pop, using techtronics and a soulful robotic croon. Where lead song 'Taigan' is a dreamy mood setter, a drift of dewy keys and synth sheets soaked in vocodered-squeezes. There's that descriptive I was on about. (Alan Reilly)
---

From: Oxford, England.
Chosen by: Derek Byrne (Phantom FM), Dan Hegarty (2FM), Chris Jones (Music writer), Gugai (Roisin Dubh).
The buzz around Alt-J following their Mercury Prize win is the usual mix of sniffiness from those who can't bear to be seen going with the flow, and the a growing bunch of fans whose interest has been piqued by the publicity. Strip all that away though, and let their debut album An Awesome Wave speak for itself. It hasn't been a vintage year for British indie music, but Alt-J are one of a handful of bright sparks – their take on the 'guitar band' archetype is clearly informed by much more than just other guitar bands. You can hear echoes of Four Tet and Caribou in the bright, chiming textures, and the many strains of post-dubstep electronica in 'Fitzpleasure's meaty slabs of bass and the off-kilter rhythms elsewhere. Alt-J can write songs alright – 'Tessellate', 'Matilda' and 'Breezeblocks' would sound good in just about anyone's hands – but it's the rhythmic wit and inviting sonics that really elevate this band from the pack. (Chris Jones)
---

From: London, England.
Chosen by: Chris Budd, Indie Music Filter.
Having first appeared as yet another mysterious duo last year, MS MR's deliberately slow rise has been a refreshing one not just because of their pace but also because of the tunes. Big bright numbers that glitter with melodic pop gold yet still sound wholly of their own universe. They released the Candy Car Creep Show EP through Tumblr accompanied by remixes from Charli XCX, Twin Shadow and Chet Faker, another smart move for a duo who are mysterious no longer.
---